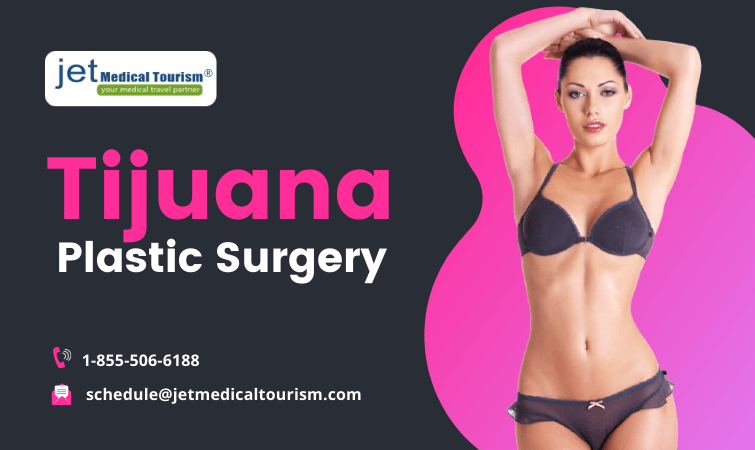 Millions of women and men are unhappy with one or more physical aspects of their body, which not only compromise their aesthetic appearance, but also undermine their self-confidence. Tijuana plastic surgery procedures for the breast, body and face provide you an opportunity to restore your desirable look and figure in a safe and affordable manner.
In countries such as the US and Canada, the cost of cosmetic procedures is extremely high, and the insurance companies usually do not cover these treatments. On the other hand, plastic surgery in Tijuana costs a small fraction of what you may pay in your home country. As long as you work with experienced plastic surgeons in Tijuana, you can achieve outstanding, life-altering results that will meet or exceed your best expectations.
Is Tijuana Safe for Plastic Surgery?
One of the key concerns for patients is whether Tijuana in Mexico is a safe destination for plastic surgery. The Mexican Government as well as various private healthcare companies have made large investments to create a world-class medical infrastructure in Tijuana. As a result, thousands of women and men from the US, Canada, Europe, and other countries choose Tijuana plastic surgery procedures every year to enhance their appearance.
Hospitals: The hospitals and plastic surgery centers in Tijuana are fully equipped with state of the art surgical technologies and facilities. Full-service hospitals offer competitive Tijuana plastic surgery packages, which include the costs of anesthesia, surgery room, overnight stay, and doctor's fee.
Surgeons: Plastic surgeons in Tijuana are highly qualified and experienced to perform all types of latest cosmetic, plastic, and reconstructive procedures. Many of these surgeons are board certified or have acquired advanced fellowship training specifically in plastic surgery procedures.
Standards of Care: You can expect high quality standards of care in sync with international healthcare standards in Tijuana. The commitment to personalized care and attention to every patient is the hallmark of Tijuana plastic surgery at most hospitals and surgery centers that receive medical tourists.
Related: Is Tijuana safe?
Tijuana Plastic Surgery Procedures
Plastic surgeons in Tijuana offer a wide range of procedures for facial rejuvenation, body contouring, and breast enhancement. During your initial consultation, your surgeon will examine your areas of concern and discuss your personal cosmetic needs and goals. Based on their evaluation and your inputs, they will prepare a customized Tijuana plastic surgery plan for you.
Facial Rejuvenation

: Facelift Tijuana is a major cosmetic surgery procedure that can take several years off your face and restore a youthful look. Other facial rejuvenation procedures include eyelid lift, brow lift, neck lift, lip augmentation, chin surgery, buccal fat removal and cheek implants, otoplasty, and rhinoplasty Tijuana.

Body Contouring

: In addition to major body contouring procedures such as mommy makeover Tijuana and Tummy tuck Tijuana, you will also have an option of liposuction, lower body lift, full body lift, arm lift, thigh lift, Brazilian buttock lift (BBL), and liposuction surgery in Tijuana.

Breast Enhancement

: Plastic surgery reviews in Tijuana can provide you a glimpse of the popularity of breast enhancement procedures in this city. Breast related Tijuana plastic surgery procedures include breast implant revision, breast implant removal, breast lift, breast reduction, and breast reconstruction surgery.
Breast Lift in Tijuana
Attractive and youthful breasts can accentuate a woman's figure. If you are bothered by the appearance of drooping breasts, you can choose breast lift Tijuana plastic surgery procedure. The surgery involves removal of excess loose skin, reshaping of your breast tissue and lifting of the nipples to a more natural looking position.
Crescent Lift
If you are looking for only a subtle lift to your breasts and have minimal loose breast skin, your plastic surgeon in Tijuana may recommend a crescent lift surgery. The skin tightening will be performed through a small incision placed around the lower half of your areola.
Peri-Areolar Lift
Popularly known as donut mastopexy, this Tijuana plastic surgery will reverse moderate sagging in the breasts with just one scar. Your surgeon will create an incision around the areola circumference to lift and tighten the loose tissue and skin in the breast.
Vertical Lift
Also known as a lollipop lift, this breast lift Tijuana surgery involves two incisions to perform significant breast tissue reshaping. One incision will be created around the areola border, and another vertically down to the breast fold. A substantial amount of loose skin can be removed with a vertical lift.
Anchor Lift
Anchor lift or inverted "T" breast lift procedure is ideally suited if you have heavily drooping or pendulous breasts. The procedure involves three incisions in the shape of an anchor or a "T" to reverse the sagging effects. Some scarring is unavoidable, but the final results are dramatic.
Related: Breast lift cost
Breast Augmentation Tijuana
Breast augmentation is one of the most sought-after Tijuana plastic surgery procedures. The procedure involves the placement of saline or silicone implants into the breast tissue to enhance the bust size and volume. Your plastic surgeon in Tijuana will customize the procedure with the right size, shape and type of implants, the location of the incisions, and the placement position of the implants with the breast pocket.
Benefits of Breast Augmentation
Increases the size, fullness and volume of your breasts
The breasts appear more proportion to your body
Asymmetry in the breasts can be corrected
You can have more voluptuous breasts with large implants
The breasts will complement your hips curvature
Breast tissue loss after mastectomy can be restored
Customized Breast Implant Procedure
Implant Type: You can choose between silicone, saline and ultra cohesive breast implants to meet your unique requirements.
Implant Size: Depending on your body proportions and aesthetic goals, you can select an implant size from 110 cc to 900 cc.
Implant Shape: You will have a choice between round implants and anatomical or teardrop shaped implants to suit your needs.
Implant Profile: If you have a petite body frame, you may want higher profile implants, which are not too wide at the base.
BBL in Tijuana
A growing number of women (and even a few men!) now seek Brazilian butt lift Tijuana plastic surgery. Commonly known as BBL, this surgery involves a minimally invasive fat transfer technique to improve the proportion and shape of your buttocks. If you are looking for fuller, rounder, and more defined buttock contours, BBL in Tijuana is a sound option to consider.
Candidates for BBL in Tijuana
You have disproportionately smaller posterior
You want more pronounced and volumized buttocks
You have donor fat deposits in other areas for harvesting
Your skin in the buttocks and hips is fairly elastic
You want a less invasive surgery that avoids implants
Steps Involved in the Procedure
You will be placed under general or local anesthesia
Surplus fat from your donor sites will be removed using liposuction
Your surgeon will purify the extracted fat and prepare it for transfer
The purified fat cells will be inject at precise depths in target areas
The treated sites will be covered with bandages for safe healing
Related: BBL recovery time
Facelift in Tijuana
Your face is the most visible and aesthetically prominent part of your body. The signs of aging will first start appearing on your face, and may quickly make you look older than your actual age. Facelift in Tijuana is an excellent plastic surgery procedure to restore a smoother and naturally youthful looking face. To make an informed decision, you should check out plastic surgery in Tijuana reviews of patients who have benefitted from a facelift.
Full Traditional Face Lift Tijuana
A standard facelift in Tijuana is designed to deliver more dramatic results by addressing your loose or sagging facial skin in the mid-face area as well as your neck. Your surgeon will create an incision in a discreet location behind your hairline and going up to the front side of your ears. Through the incision, your surgeon will remodel the sagging tissue and remove loose skin to eliminate wrinkles, diminish jowling, and tighten the submetal area below the chin, and restore youthful face and neck contours.
Partial or Mini Facelift in Tijuana
If you have only a mild to moderate loose skin in the face and the onset of jowling, your plastic surgeon in Tijuana may recommend a partial or mini facelift surgery. In this less invasive procedure, your surgeon will create smaller incisions placed along your hairline and/or around your ears. Through the incision, they will lift the structural mid-face tissue, improve jowling and smooth your jawline to provide a youthful, rejuvenated look. You may only undergo local anesthesia with sedation for this surgery.
Mommy Makeover Tijuana
Pregnancy, childbirth, and breastfeeding can have lasting effects on a woman's body and it can be hard to go back to your original self just with diet and exercise. Mommy makeover Tijuana is a transformative plastic surgery procedure that will help restore your pre-pregnancy figure. Plastic surgery in Tijuana costs for a mommy makeover can vary according to the type of procedures that are included in your customized mommy makeover plan.
Aesthetic Benefits of Mommy Makeover
Your mommy makeover Tijuana plastic surgery can provide the following specific benefits, depending on the types of procedures you choose:
Tighten and lift your sagging breasts
Restore breast volume and improve symmetry
Reshape and resize the large or stretched nipple-areola complex
Repair separated or loose abdominal muscles for a flat belly
Eliminated unsightly bulges of fat from targeted areas
Enhance lower body appearance, including thighs and buttocks
Mitigate the appearance of stretch marks
Types of Procedures Included
Your mommy makeover Tijuana will typically include two or more cosmetic surgery procedures. Your Tijuana plastic surgeon may also add a few non-surgical procedures in your treatment plan. The procedures may include:
Related: How much does mommy makeover cost?
Tummy Tuck Tijuana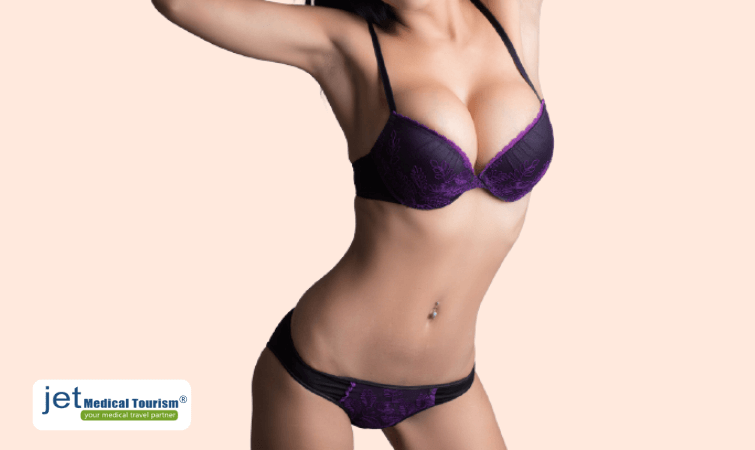 Sedentary lifestyle, aging effects and heredity factors can contribute to a sagging abdomen. You can reverse this condition and restore a flat, firm mid-section with an abdominoplasty or tummy tuck in Tijuana. Plastic surgeons in Tijuana perform this procedure on both women and men, especially after weight fluctuations or pregnancy. Plastic surgery in Tijuana reviews can provide you an idea of how other patients have benefitted from a tummy tuck surgery.
Traditional Tummy Tuck
A full traditional tummy tuck in Tijuana will reshape your lower as well as upper abdominal area. If you have sagging skin above and underneath the navel and the abdomen appears to be round, you could be an ideal candidate for a full tummy tuck Tijuana plastic surgery. Your surgeon will create a horizontal incision above the pubic area to remove loose skin and tighten the separated underlying muscles. You can achieve a smoother, flatter tummy, and diminished stretched marks with this surgery.
Related: Best tummy tuck surgeons
Circumferential Tummy Tuck
After a pregnancy or significant weight loss, you may have loose skin hanging down from the frontal abdomen area, or your underlying abdominal muscles may have become weak and separated. With an extended or circumferential tummy tuck Tijuana surgery, it is possible to eliminate sagging skin from the lower and upper abdomen as well as tighten the skin around your love handles or flanks. The procedure will also help to firm up your abdominal wall.
Mini Tummy Tuck
A partial abdominoplasty or mini tummy tuck in Tijuana may be recommended if you are unhappy with the appearance of stretch marks and excess skin in the lower abdominal area. Your plastic surgeon in Tijuana will create just one incision above the pubic area to tighten the underlying muscles and eliminate loose skin. The procedure is less invasive, the recovery is much faster, and the subsequent scarring is minimal with a mini tummy tuck.
Related: 360 tummy tuck: Prices, recovery & before and after
Rhinoplasty Tijuana
Rhinoplasty, popularly known as a nose job, is designed to enhance the size, shape, and proportion of your nose to bring it in harmony with other facial features. Rhinoplasty Tijuana is performed by highly skilled and experienced plastic surgeons to create a desirable and natural looking nose appearance. If you have nasal obstructions which cause breathing difficulties, these may also be removed with a rhinoplasty in Tijuana.
What can a Rhinoplasty Do for You?
Reduce the nose size if it is excessively large
Augment the nose size if it is disproportionately small
Narrow the shape if the nose is excessively wide
Reshape large or flared nostrils
Refine the nasal tip if it is flat or bulbous
Remove a bump or hump in the nasal bridge
Straighten your nose if it is crooked shaped
Shorten the length of a protruding nose tip
Correct nose symmetry after an injury
Improve cosmetic features with ethnic rhinoplasty
Types of Rhinoplasty in Tijuana
Based on your consultation with a nose surgeon and plastic surgery in Tijuana reviews, you may choose an appropriate rhinoplasty procedure from the following:
Open Rhinoplasty: When more substantial corrections to your nose are necessary, your surgeon may recommend an open rhinoplasty. A tiny incision will be created in the columella between the nostrils, just below the nose tip. Open rhinoplasty gives better access to your surgeon to create significant nasal reshaping.
Closed Rhinoplasty: If you only require subtle improvements to your underlying nose structures, the plastic surgeons in Tijuana may perform a closed rhinoplasty. It involves no external incisions because the cut will be made inside your nostrils. You can achieve aesthetically appealing outcomes with no visible scarring.
Related: Best rhinoplasty surgeons
Plastic Surgery in Tijuana Costs
Tijuana plastic surgery costs can vary depending on the complexity of the procedure, the qualifications and experience of the plastic surgeons in Tijuana, and the quality standards of the hospital or surgery center where you undergo your procedure.
In any case, the average plastic surgery in Tijuana costs will be up to 70% off what you may expect to pay for the same procedure in the US or Canada. At your pre-op consultation, the surgeon will inform you the exact costs for your customized plastic surgery procedure in Tijuana.
What all is included in Tijuana plastic surgery cost
Plastic surgery costs in Tijuana are usually all-inclusive. When you work with a reliable medical tourism provider, they will ensure complete transparency about the costs and payment process so that you do not have to face an unpleasant surprises later on. A dedicated provider's first concern will be to help you make an informed choice based on your cosmetic goals and your available budget.
The costs will typically include:
Tijuana plastic surgeon's fee
Fee of any other attending physicians and staff
General anesthesia, local anesthesia and/or sedation costs
Operating room charges
Overnight stay at the hospital for the first night
Cost of diagnostic tests and blood work
Prescription medications for a week
Pre- and post-operative consultations
Ground transport to and from the airport
Hotel accommodation with discounted room tariffs
Tijuana Plastic Surgery Packages
Following your initial consultation with the plastic surgeons in Tijuana, you will have a clear idea of the type of procedure you require. You can evaluate the costs vs. benefits of different procedure options and discuss a customized treatment plan with your surgeon and medical tourism provider. Tijuana plastic surgery packages are fully customizable and based on your unique requirements of one or more procedures for the breast, body, or face. Some of the popular plastic surgery packages are as follows:
Breast Augmentation with Lift: When you experience a significant loss of breast volume, a standalone breast implant surgery may not be enough if the tissue has become loose. You may consider a breast augmentation combined with breast lift Tijuana plastic surgery package for best results.
Facial Plastic Surgery: When you are planning to undergo a facelift in Tijuna, you might also considered additional procedures such as neck lift, eyelid surgery, brow lift, chin augmentation, or rhinoplasty. Tijuana plastic surgery packages for the face can prove to be highly cost-effective.
Body Contouring Surgery: Along with a tummy tuck in Tijuana, you will have an option to consider lower body lift procedures such as thigh lift and BBL in Tijuana for more comprehensive and natural looking results. You may also include liposuction in this Tijuana plastic surgery package.
Best Plastic Surgeons in Tijuana
Choosing one of the best plastic surgeons in Tijuana is critical to the success of your procedure. Your search begins by making a phone call to a leading medical tourism company that has a network of some of the top-rated Tijuana plastic surgeons. During your initial free consultation with the surgeon, you should ask questions and clear all your doubts and concerns. Once you are fully satisfied, you may decide to go ahead with your Tijuana plastic surgery through your medical tourism provider.
Qualifications: Make sure that your plastic surgeon in Tijuana is not just qualified in general surgery procedures, but has obtained additional fellowship training in plastic surgery. Apart from the training and skills, your surgeon should have adequate experience and a proven track record of performance in the type of procedure you are seeking.
Certifications: The best plastic surgeons in Tijuana are usually board certified from the national board in Mexico. Board certification is awarded only after a rigorous selection process to a handful of surgeons. You may also look at whether the plastic surgeon is a member of any pre-eminent professional organizations or medical associations.
Personalized Care: The kind of rapport you have with a Tijuana plastic surgeon during your initial consultation will make a difference later on. Surgeons who are willing to give you sufficient time, listen to your concerns, and provide you personalized care and attention every step of the way should be preferred over someone who is too busy or distracted.
Plastic Surgery in Tijuana Reviews
One of the most reliable ways to evaluate a surgeon, a hospital or a medical tourism company is to go through plastic surgery in Tijuana reviews of actual patients. You will be able to obtain insights and perspective of other patients and know about their experience and results. This will give you more confidence and help you make a well-considered decision.
Tijuana Plastic Surgery: Before and After Pictures
At the time of your pre-operative consultation, you should request your surgeon to share with you Tijuana plastic surgery before and after photos of past patients. Focus on the pictures related to the specific procedure you are planning to undergo. These before and after images will help you form reasonable expectations and you will know what a particular surgery can or cannot do for you. Some of the recent Tijuana plastic surgery before and after images are provided as follows.
Schedule a Consultation
Tijuana plastic surgery procedures can dramatically enhance your aesthetic appearance and give a boost to your self-esteem. At Jet Medical Tourism®, our team of top-rated plastic surgeons in Tijuana can provide you a wide variety of cosmetic, plastic, and reconstructive procedures at a very affordable cost.
Talk to our knowledgeable and friendly representations today to learn more about plastic surgery in Tijuana. We are also happy to arrange your free virtual consultation with one of the leading Tijuana plastic surgeons. To schedule your consultation, call us now or simply contact us online.