Dr. Edwin Guerrero Burgueño: Tijuana Mexico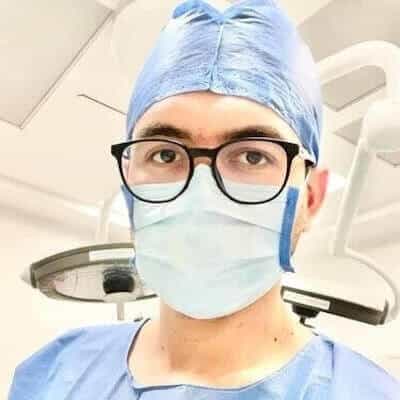 Dr. Edwin Guerrero is a bariatric surgeon in Tijuana, Mexico providing gastric sleeve, gastric bypass, and other weight loss surgery procedures. Dr. Edwin combines his surgical training and experience with his natural artistic skills to deliver outstanding results in every bariatric surgery that exceed patient expectations.
Board Certified by the Mexican Council of General Surgery
The judicious and accomplished Dr. Edwin Guerrero distinguishes himself from most other bariatric surgeons as he holds a prestigious board certification from the Mexican Council of General Surgery (CMCG). Dr. Edwin earned this certification in 2016, and was re-certified in 2021 for another five years. CMCG is the only national board in Mexico authorized to issue a board certification to surgeons that qualify its rigorous selection criteria.
The cordial Dr. Edwin adopts the best medical practice and high quality standards, invests in cutting-edge surgical techniques and technology, keeps updated with the new research and academic activity through continuing education, and follows the latest safety protocols. He also attends national and international workshops and conferences to stay ahead and deliver world-class patient outcomes.
Medical Qualifications and Training
Licensed surgeon in private practice (license # 10511578)
Completed 4 years of training in General Surgery
Completed 1 year of training in Bariatric and Advanced Laparoscopic Surgery
Completed degrees in medical specialty from the University of Guadalajara and the Autonomous University of Baja California
Training and surgical practice at four leading hospitals and medical centers in Guadalajara and Hospital Angeles in Tijuana
Academic Distinctions
Excellence in Academic Performance – University of Guadalajara, Center for Health Sciences (2009)
Achieved 100 Score with Honorable Mention during medical internship at the Civil Hospital of Guadalajara (2010)
Recognized as an "Outstanding Student" with third position in the 2005-2011 batch at the University of Guadalajara (2010)
Recognition for Dedication in Social Service in the Family Medicine Unit No. 3, IMSS (2011)
Conferences, Courses and Workshops
Updated Course in Bariatric Surgery, endorsed by IFSO, AMCG, CCBEMBC in Tijuana (2021)
International Virtual Congress of General Surgery (2021)
International ECOS of General Surgery, WTC CD MX (2020)
International Workshop on Negative Pressure Management V.A.C., IMSS (2014)
Clinical Congress, American College of Surgeons, San Francisco, California (2014)
Personalized Care and Attention
Dr. Edwin Guerrero is fluent in English and has a functional knowledge of French. He provides personalized care and attention to all patients. His expertise in bariatric surgery procedures such as gastric sleeve surgery and gastric bypass surgery is matched with his skill to customize every surgery to suit the unique needs of the patient.
The dedicated Dr. Edwin's affable bedside manner, professional integrity and work ethic have earned him the trust of many patients. He is recognized in the medical community for his passion to achieve the highest level of patient satisfaction in every bariatric procedure he performs.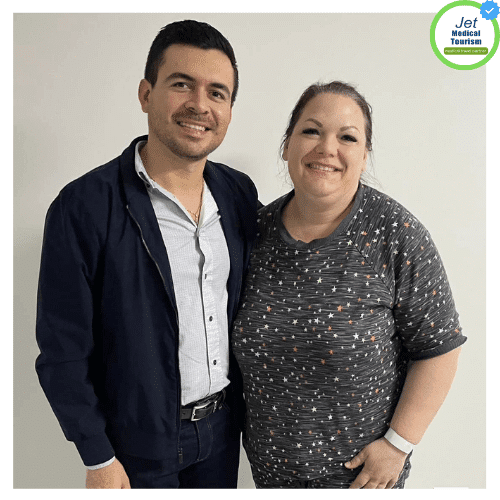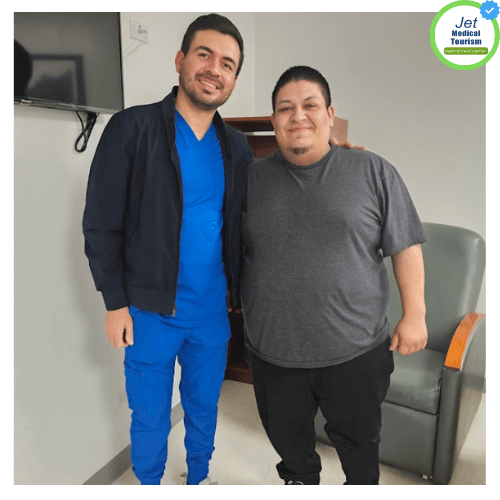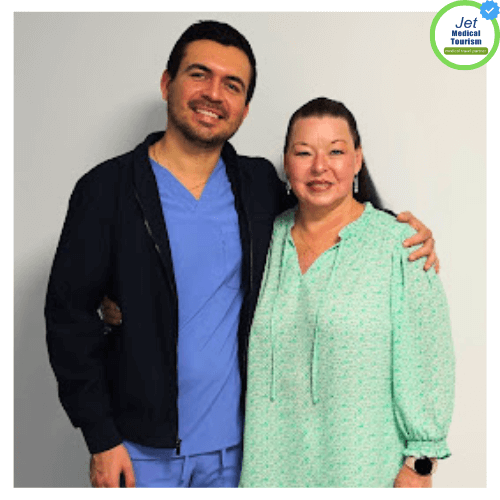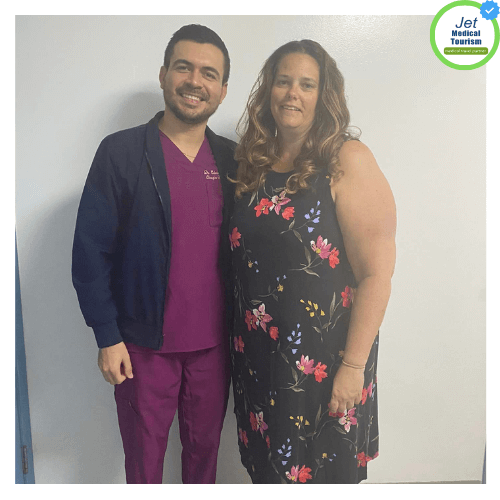 Dr. Edwin Guerrero offers safe and innovative bariatric surgery
Dr. Edwin Guerrero is an experienced and board-certified bariatric surgeon in Tijuana, Mexico. Working with Jet Medical Tourism, he has helped many patients from the United States and Canada improve their self image with safe and affordable weight loss surgery.
Contact our Tijuana, Mexico practice today to begin your transformative journey towards a healthier lifestyle. Your new chapter of wellness awaits – let's embark on it together!