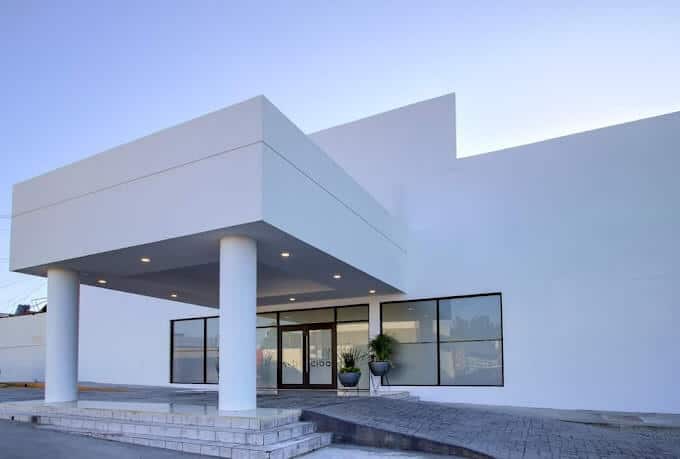 Centro Bariatrico De La Frontera Norte (CIBA) is one of the highest-rated and most trusted bariatric surgery hospitals in Mexico. Based in Tijuana, CIBA Hospital is dedicated exclusively to bariatric surgery and offers high quality medical care at a fraction of the cost that similar hospitals in the US may charge.
Known for its world-class facility, advanced bariatric procedures, and compassionate care, CIBA has emerged as one of the leading bariatric weight loss surgery centers in Mexico and attracts a large number of patients from the US as well as other countries every year.
CIBA Hospital Location
CIBA is located conveniently close to the international border between San Ysidro and San Diego and is only a 40-minute taxi ride from the San Diego International Airport.
Bariatric Procedures at CIBA Hospital
CIBA offers a comprehensive range of bariatric surgeries to help individuals suffering from obesity reach their weight loss goals. These include gastric sleeve, gastric bypass, intragastric balloon surgery, and mini gastric bypass surgery. The hospital also performs revisional bariatric surgery on patients who experience complications from their previous bariatric surgery.
Individualized Medical Care
CIBA tailors its services to meet the unique needs of each and every one of their patients and makes sure they get the individualized attention and care they need. The doctors at the hospital assess the heath condition of each and every patient, analyze their medical history, and recommend the right surgery to help them achieve their weight loss goals.
CIBA Hospital Qualified Surgeons
CIBA Hospital has a team of highly qualified and experienced team of medical professionals including bariatric surgeons, anesthesiologists, endoscopists, dieticians, nutritionists, and nurses. The surgeons are honorary members of the International Federation for the Surgery of Obesity and Metabolic Disorders (IFSO) and are known for their unmatched expertise and have extensive experience in performing highly advanced surgical procedures.
High Standards of Care
CIBA Hospital follows the guidelines and standards of care set by the National Institute of Public Health of Mexico (INSP). The hospital is sanitized in accordance with the World Health Organization's COVID-19 guidelines.
Affordable Costs
The bariatric surgery packages at CIBA Hospital are priced extremely competitively to make sure patients without insurance coverage for weight loss surgery can get the medical care they need. The hospital also offers financing options for those who cannot afford to pay the full cost upfront for the surgery. Patients can choose flexible payment schedules according to their budget.
Excellent In-Room Facilities
CIBA Hospital has large and comfortable rooms with TV and free Wi-Fi for all patients. Additional beds can also be accommodated for the family members of patients.
Round-the-Clock Assistance
CIBA Hospital has dedicated staff to take care of their patients – right from the moment they arrive at the hospital. Each patient is assigned a patient coordinator, who will answer the patient's questions and assist them throughout the procedure. Personalized medical assistance is available to all patients on a 24/7 basis throughout their stay at the hospital.
Following their surgery, patients can choose to stay at the Quartz Hotel, a premium luxury hotel located close to the CIBA hospital, and turn their recovery into a restorative retreat.
Dedicated Post-Surgery Care
CIBA Hospital has experienced nutritionists who can provide patients with individualized post-surgery care plan that includes dietary modifications and lifestyle changes that can help them maintain a healthy weight and improve their overall health.
CIBA Hospital – A Trusted Choice for Bariatric Weight Loss Surgery in Tijuana
CIBA Hospital offers a combination of state of the art bariatric surgery facilities and personalized care at a price everyone can afford. The hospital offers comprehensive treatment plans that can not only help patients lose weight, but also achieve sustainable health and happiness.
People struggling with obesity should contact Jet Medical Tourism for a free consultation with the experts at CIBA bariatric hospital. During the consultation, the patient will be evaluated by a doctor and recommended the right surgery that can help them achieve their weight loss goals.