Eating After Gastric Sleeve Surgery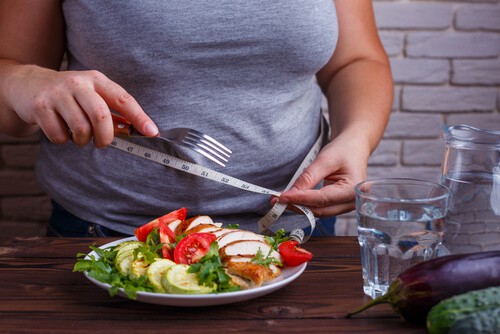 Healthy eating after gastric sleeve surgery doesn't have to be difficult. Knowing what foods to avoid will help you achieve optimum post-surgery weight loss.
If you're a gastric sleeve surgery patient, you already know that successful post-surgery weight loss depends on your ability to commit to a very specific post-op diet and nutrition plan.
While this may seem intimidating at first, the truth is that with optimal nutrition and consistent eating habits, you're likely to feel better than you ever have. But what exactly does eating after gastric sleeve entail? Read on to find out.
Overview & Pre-Surgery Preparation
Successful weight loss after surgery depends on eating a high-protein, low-carbohydrate, whole foods gastric sleeve diet. It's essential that you incorporate a lot of lean protein to prevent muscle loss during the weight loss.
The "no junk" rule is extremely important for your health as well. Why? When you are calorically restricted, you must ensure that everything you eat offers optimal nutrition to prevent vitamin and mineral deficiencies. Eating anything that is not nutritious will simply make you feel like you want "more" and will make you feel ill.
Your surgeon will likely recommend a food plan that includes plenty of supplements for this reason. High-nutrition protein shakes will become your friend, so if you don't already have a high-quality blender, it's a worthwhile investment.
Before surgery, you will have to stick to a strict diet plan as well to decrease the risk of complications and promote optimal healing post-surgery. The purpose of changing the diet for two weeks (or more) before the surgery is to shrink your liver.
At this time, you will be eating primarily protein and vegetables and drinking clear fluids, then will switch to a liquid-only diet a couple of days before gastric sleeve surgery.
Eating After Gastric Sleeve Surgery
After the surgery, your new stomach will be so tiny that you will not be able to eat much without vomiting. Here are some general rules you will have to follow to ensure that you are healthy and comfortable:
You have to eat tiny portions very slowly, and then drink a half hour later
You will have to eat on a scheduled basis
You may feel that you are not hungry "at all," but it's crucial that you eat whole foods to stay nourished
You will be avoiding trans fats, processed foods, salty foods, sugar, and fried food
Immediately after surgery, you will probably be on a liquid diet and slowly transition into soft and then solid foods
Post-surgery, your main drink will be water; however, you may be able to drink small amounts of liquids like low-calorie Gatorade to ensure that you are staying hydrated
Since you will need to avoid sugar, caffeine, and carbonated drinks, it's a good idea to have plenty of herbal teas and infused water handy at all times to help you avoid the temptation
As the months and years progress, you will be able to add more foods to your diet, and you'll develop a plan that works for you. But it's important to try to stick to specific guidelines in order to avoid gaining the weight back.
Find out if you qualify for the Gastric Sleeve Surgery in Tijuana Mexico by clicking through to our online application form or contact us today to find out more.
[button link="https://jetmedicaltourism.com/apply/" type="big" color="blue" newwindow="yes"] See If You Pre-Qualify[/button]
[button link="https://jetmedicaltourism.com/contact/" type="big" color="blue" newwindow="yes"] Contact Us Today[/button]