Gastric Sleeve Mexico Reviews to Read Before Considering VSG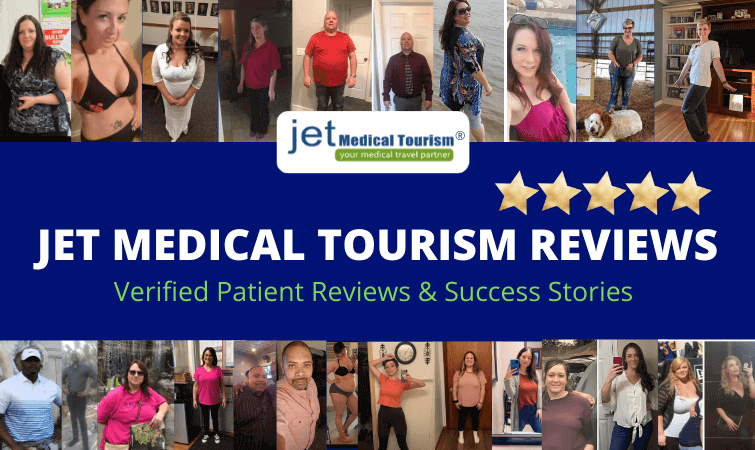 When searching online for gastric sleeve reviews in Mexico, you will find many search results on the topic. The reviews will vary from patient to patient. For example you will find reviews on: bariatric surgery in Mexico, best bariatric surgeons in Mexico, to Mexico gastric sleeve reviews on YouTube.
In addition, you will find many questions being asked on the internet about traveling overseas for weight loss surgery in Mexico.
In Mexico, gastric sleeve surgery costs less than $8,000 compared to the United States and Canada. Furthermore, the procedure is performed by some of best bariatric surgeons in Mexico at state-of-the-art hospitals.
With a gastric sleeve surgery in Mexico, your weight loss will start as soon as you are out of the surgery room. You won't have to worry about eating specially-formulated pills or working out for 1-2 hours every day to lose the weight. The surgery will do the heavy-lifting for you.
In this post, we have shared many gastric sleeve Mexico reviews where patients have lost as much as 40 pounds within 2 months of undergoing the surgery! There is no reason why you can't too.
Contact Jet Medical Tourism® today, book your gastric sleeve and create your own review on gastric sleeve in Mexico.
Gastric sleeve Mexico reviews 2019-2020: Real reviews by real people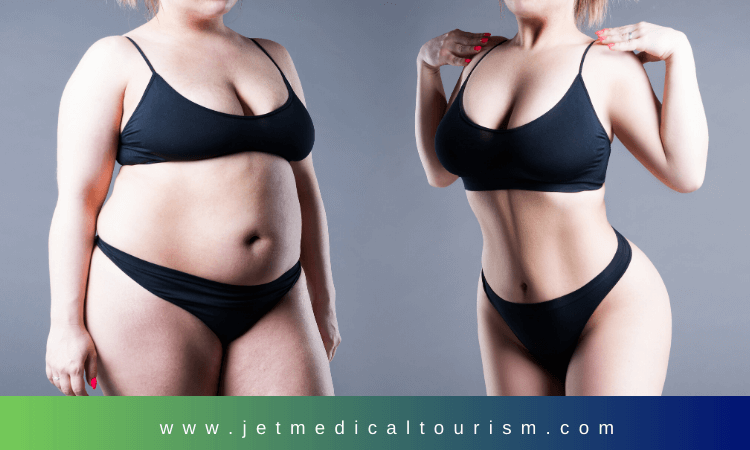 Now that you know what you can expect from getting a gastric sleeve surgery in Mexico, here are some of our patients' gastric sleeve reviews to help you get a picture of our facility and services:
Gastric sleeve surgery review # 1: Mari D.
When Mari Dean first came to us, she was very nervous as this was her first time coming to Mexico for medical reasons. But once she met Dr. Jorge Reyes, her surgeon and the rest of his team, she decided to undergo the gastric sleeve right away.
About her choice to undergo weight loss surgery at Jet Medical Tourism in Mexico, she says "I believe that I received better, more detailed care by going this route". She saved about $6,000 – $10,000 by choosing to get gastric sleeve surgery in Mexico, and when she went back home, her family doctor actually said that she received better care here than she would have in a US clinic!
YOU MIGHT ALSO LIKE: Weight loss surgery patient testimonials**
Gastric sleeve or VSG review #2: Terri S.
Terri likes to say that it felt like she was in a "surgical spa" during her time at Jet Medical Tourism. She received a gastric sleeve, and within a week lost nearly 13 pounds.
As someone who was traveling from Georgia to Mexico for the first time, and all by herself, she was a little apprehensive at first. But our friendly nurses and surgeons made her feel comfortable and at-home in no time. Terri even left thank-you notes to her favorite nurses Theresa and Dorethia who took exceptionally good care of her.
Want to read heart-warming gastric sleeve patient stories, check out Jet Medical Tourism® patient stories
Gastric sleeve Mexico review #3: Brandy K.
Brandy was so happy with the level of care she received, she wanted to take her nurse home with her! She was initially booked with us for a 9am surgery, but due to her delayed flight, she reached us in the afternoon.
We still performed her procedure the same date because we didn't want to throw her schedule off; we take great care in ensuring our patients – especially the international ones – don't have to spend extra time or money than they first estimated.
Brandy has been really happy with her Mexico gastric sleeve results and is planning to come back to us for more medical treatments at a fraction of cost (as compared to medical expenses in her home country, America).
CHECK THIS OUT: Is a gastric sleeve worth it?
Sleeve gastrectomy Mexico review #4: Cecil F
Cecil was no stranger to the medical tourism industry of Mexico. He had received surgery through another clinic in Mexico before but he wasn't entirely happy with the experience. And then he found Jet Medical Tourism.
His favorite thing about us was our attention to detail his doctor, Dr. Jorge Reyes, checked on him personally throughout his stay, and at least one nurse stayed with him for most of the duration so he won't feel alone or neglected in a foreign country. You can check out his full bariatric sleeve review here.
SEE ALSO: Preparing for gastric sleeve surgery: A step-by-step guide
Gastric sleeve Mexico review #5: Josette F
Many people, when they first think of a medical facility in Mexico, imagine a dingy, dimly-lit clinic with questionable hygiene. Josette was the same.
But when she first stepped foot inside our clinic, she was impressed and very reassured that she made the right decision. She was especially amazed that she could easily communicate with the doctors, nurses, and her driver in English. Her doctor was Dr. Venecia Leon Hernandez who made sure Josette's gastric sleeve surgery went well. And now, Josette can't stop referring other patients to us!
YOU MIGHT WANT TO READ: How long does gastric sleeve surgery take?
Inspired by above gastric sleeve Mexico reviews? You can inspire others too!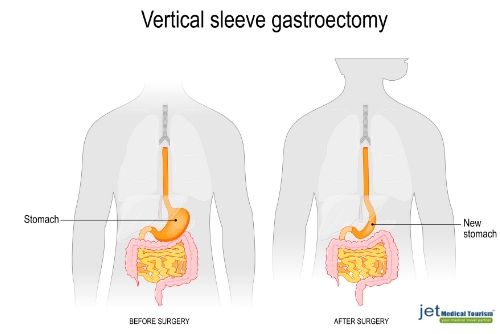 People have all kinds of notions about
a) undergoing weight-loss surgery, and
b) receiving medical care in Mexico.
But the times have changed and the growing influx of international patients is proving that Mexico is not only safe, it's actually better at offering sophisticated medical treatments than most first-world countries! The gastric sleeve Mexico reviews that we shared in this post are testimony to it.
CHECK THIS: Weight loss surgery in Mexico how to choose the safest option
So, what are you waiting for? If you have any questions about gastric sleeve surgery in Mexico, don't hesitate to call us at 1-855-506-6188 or email us. Our doctors will be more than happy to talk to you and respond to any concerns that you have.

Other useful resources on gastric sleeve surgery: