Choosing a Bariatric Surgeon in Tijuana – A Step by Step Guide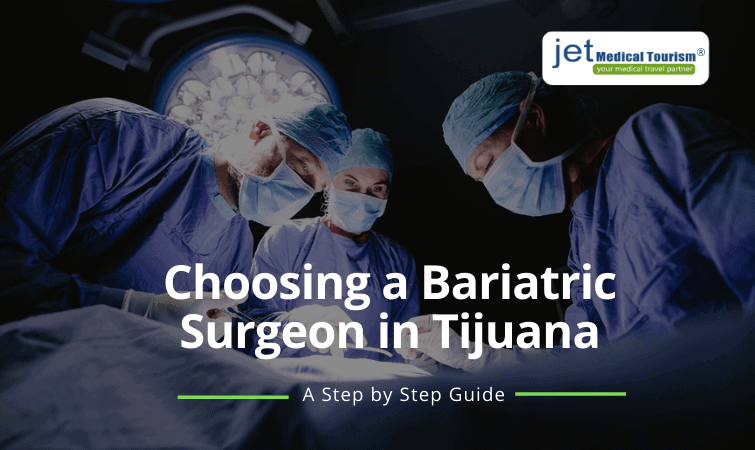 Weight loss surgery is a safe and proven procedure for people who are suffering from the damaging effects of obesity, including serious conditions such as diabetes, heart diseases, and high blood pressure. Even if you want to lose the extra pounds to simply look and feel better, and multiple diets and exercise routines have failed you, a weight loss procedure can be a godsend. 
RELATED ARTICLE: Gastric bypass cures diabetes: Fact or myth?
Since Tijuana in Mexico is considered the weight loss surgery capital of the world, choosing a bariatric surgeon in Tijuana could be one of the best decisions you can make for undergoing this life-altering procedure. So how do you find the right surgeon? If you know what exactly to look for in a bariatric specialist, it will make your selection process easier. 
CHECK THIS ALSO: Best bariatric surgeons in Mexico
Once you have made the decision to undergo weight loss surgery, it is critical to take the time to research not only about the doctor, but also the hospital or bariatric center where they will perform your procedure. In this comprehensive guide, we will explain everything you need to know to find the best bariatric surgeon in Tijuana.
Looking for the best bariatric surgeon in Tijuana? Make an appointment with Jet Medical Tourism® today!
Factors to consider while selecting a bariatric surgeon in Tijuana
Bariatric surgery is a major gastrointestinal procedure, and thus, should only be performed by a surgeon who has proven expertise in this field. A doctor specializing in bariatrics understands the causes, preventative measures, and treatment of obesity.
At the outset, the task of finding a qualified weight-loss or bariatric surgeon in Tijuana can seem somewhat overwhelming, especially because you have so many choices in Mexico. But there are several proven ways you can approach this search. 
CHECK THIS ALSO: Why get weight loss surgery in Tijuana, Mexico
Here are a few factors to get you started and help you find the best surgeon for you:
Ask for referrals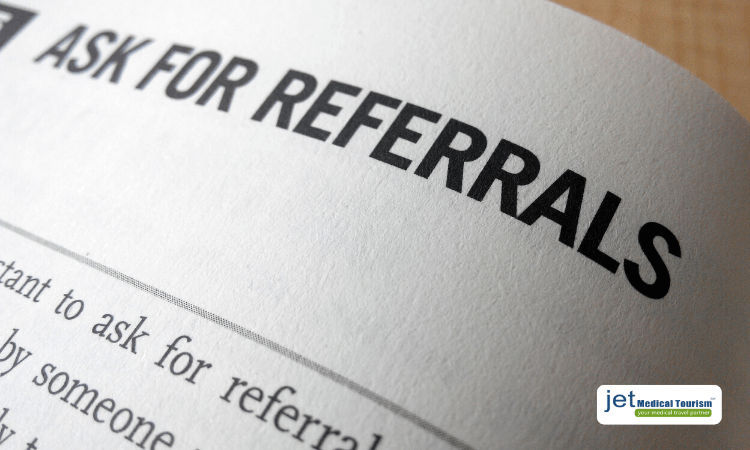 Has anyone in your family or friends undergone a weight-loss surgery in Tijuana? Don't hesitate to reach out to people you know who underwent a bariatric surgery and get referrals. Take the time to thoroughly research the surgeon's credentials and experience.
Feel free to call each surgeon's office and set up a consultation appointment to meet the surgeon yourself. 
Check their credentials
When you are choosing any type of surgeon – be it bariatric or cosmetic, board certification should play a significant role in the process. For weight-loss surgery, look for a bariatric surgeon in Tijuana who is board-certified in general surgery and as well as bariatric surgery. 
Also make sure that the surgeon has no history of disciplinary actions or medical malpractice claims. All this information can be easily confirmed with a simple internet search; just type in the surgeon's name and go through the search results.
Evaluate their experience 
Generally speaking, the more experience a bariatric surgeon has in performing a lap band surgery in Tijuana, Mexico, the better your results are likely to be. 
Ask how many times the doctor has performed the specific surgery (for example, gastric lap band or sleeve gastrectomy) you want. Also ask them about the procedure complication rates.
RELATED READ: What is lap band removal surgery?
Check out the bariatric hospital in Tijuana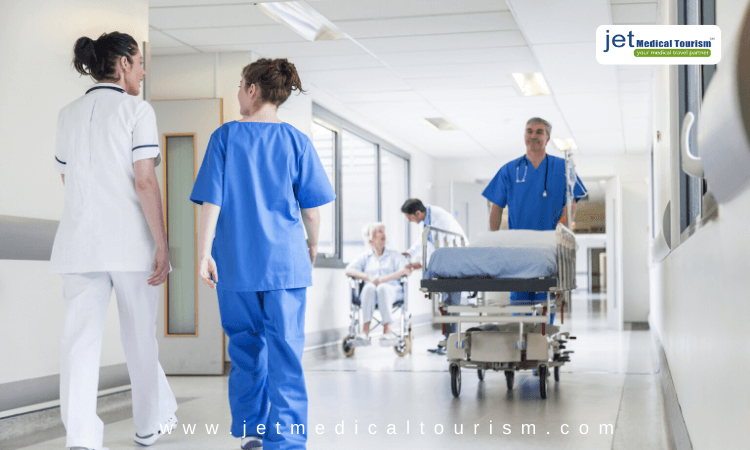 Consider the quality of care at the bariatric center in Tijuana, Mexico, where the surgeon will treat you. Hospital quality matters a lot because patients who receive surgery at facilities with top-rated performance in bariatric surgery have fewer complications. 
Another important factor here is the accreditation of the hospital; it is recommended to choose a surgeon who practices at JCI accredited hospitals. The Joint Commission International (JCI) accreditation is considered the gold standard in global health care.
YOU MIGHT ALSO LIKE: How do I find bariatric surgery near me?
Check out patients' testimonials and reviews 
It is always an astute idea to read what previous patients have to say about a doctor. If possible, you can try to reach out to other people to ask about their experience with the surgeon, the medical staff, and the overall hospital stay.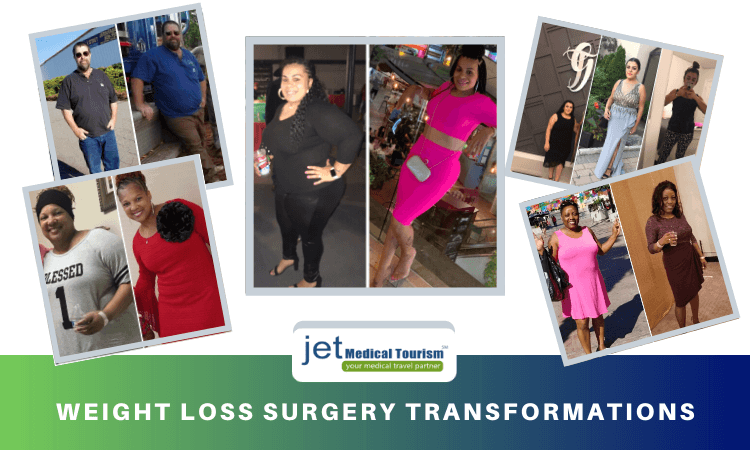 Weight loss surgery involves pre-operation and post-operative care, which means you will need to visit the doctor several times. It's paramount that the hospital staff as well as the environment is friendly and genuinely caring so you feel utmost comfortable throughout your treatment. So, make sure you check out the Tijuana weight loss surgery reviews of the hospital online.
YOU MUST CHECK THIS: Gastric sleeve reviews: Real & verified patient reviews
Questions to ask from your bariatric surgeon in Tijuana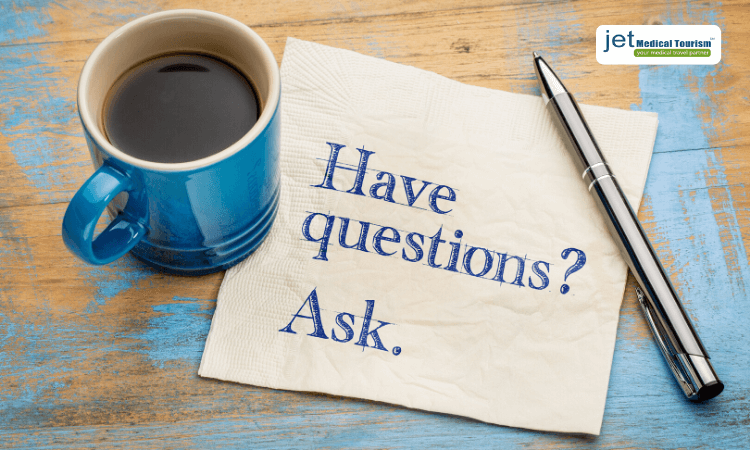 Once you have narrowed your list of surgeons with the help of above factors, you will need to interview each surgeon to find the best one for you. To help you make that final decision, we have put together a list of crucial questions you should ask the weight loss surgeons in Tijuana:
What type of weight loss surgeries do you perform?
A bariatric procedure is not one-fit-for-all. There are different types of surgeries that can help shed the pound, such as sleeve gastrectomy, gastric lap-band surgery, and gastric bypass surgery. Depending on your current health, preference, and long-term goals, your surgeon will decide the best option for you.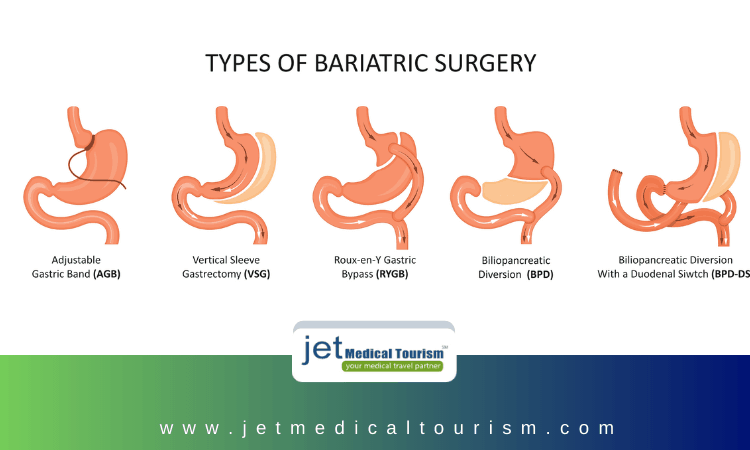 The procedure will be performed either laparoscopically (minimally-invasive) or the traditional way (involving one large incision). Again, it will depend on your specific case but many patients prefer laparoscopic surgeries. Laparoscopic procedures tend to be less painful, fewer complications, and have shorter recovery times.
RELATED POST: Gastric sleeve vs. gastric bypass vs. lap band: Which is the best weight loss surgery?
Are you board certified?
Board certification by an institution like the American Board of Osteopathic Surgery, the American Board of Surgery, or the Mexican Board of General Surgery indicates that the surgeon has completed a rigorous training program and met specific predefined surgical standards. 
In other words, a board certified bariatric surgeon is usually more skilled and knowledgeable than a doctor who has not passed any such examinations.  
What is my risk and benefit profile for this weight loss surgery?
Every surgical procedure comes with risks and benefits; the same goes for a weight loss procedure. As the surgeon to clearly explain the specific and general benefits as well as the risks associated with the surgery for you.
RELATED POST: Pros and cons of gastric sleeve surgery
How many weight loss surgeries have you performed?
Numbers matter when it comes to a bariatric surgeon's experience. Several studies have shown that complication rates from a bariatric procedure depend highly on how many surgeries the doctor has completed.
Is the medical staff trained specifically to care for bariatric patients?
Obese and overweight patients generally have different set of needs than non-obese patients. It's crucial that the nurses and other hospital staff are trained to meet these needs. For example, obesity can sometimes increase the risk of anesthesia-related complications, so it's crucial that the anesthesiologist on staff knows how to handle the cases of obese patients.
Who will cover for the surgeon if they are away?
Make sure that the bariatric surgeon covering for your initially-chosen surgeon is equally qualified, board-certified, and experienced.
What kind of post-operative care will be available after the surgery?
The weight loss procedure itself is only half the equation – you will also need excellent follow-up care to ensure lasting results in a healthy manner. Your chosen bariatric center in Tijuana, Mexico, should offer services like nutrition counseling, psychological support, and other after-surgery measures to make sure you stay on the right track following your recovery.

Top bariatric surgeons in Tijuana
Don't know where to start with your search? Here are some of the top rated bariatric surgeons in Tijuana, Mexico:
Dr. Jorge Reyes Mendiola
Dr. Jorge Reyes Mendiola is one of the top gastric sleeve surgeons in the country, especially known for his advanced laparoscopic surgical techniques. Even though he regularly performs other gastrointestinal and metabolical surgeries, he is most well-known for his work with the gastric sleeve patients who come to see him from around the world.
Dr. Mendiola is not only board-certified but he is also ranks among the surgeons in Mexico who have access to perform surgeries at JCI-accredited hospitals. 
Dr. David Vazquez
Dr. David Vazquez specializes in various gastrointestinal procedures but his work with gastric lap-band revision and gastric revision surgery patients makes him stand apart from other bariatric specialists. His unique approach to provide customized bariatric procedures tailored to a patient's needs is why he is one of the most-requested weight loss surgeons in Tijuana. 
He is a weight loss surgeon in Tijuana who has performed more than 2,500 bariatric surgeries and helped thousands of patients get on the fast-track to health and fitness. 
Dr. Venecia H. Leon
Dr. Venecia H. Leon believes in breaking the barriers, whether it is by becoming one of the few bariatric surgeons in the country or helping morbidly-obese patients find permanent weight-loss results without resorting to fad diets. 
Dr. Leon is a top-rated weight loss surgeon in Tijuana, best known for her vertical sleeve gastrectomy procedures. This multi-lingual surgeon has worked with patients from across the globe and knows how to use cutting-edge bariatric care to offer lasting results.
Book an appointment with an experienced Tijuana bariatric surgeon
Have any more questions about choosing the right bariatric surgeon in Tijuana? We would love to help you find the perfect weight loss surgery solution to help you become the best version of yourself. Give us a call at 1-855-506-6188 or leave us a message here.

Other resources that you might like: