Why Gastric Sleeve Surgery is The Best Weight Loss Surgery Procedure?
Patients nowadays have a wide range of bariatric procedures to choose from. More and more patients are opting for less invasive weight loss surgeries which come with recovery times as little as a week. This is what makes gastric sleeve the best weight loss surgery for the majority of patients.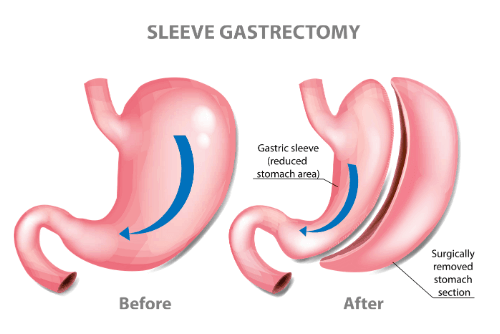 Sleeve gastrectomy involves removing nearly 80% of patient's stomach, which means it drastically reduces the one thing that led to the patient's weight gain in the first place – hunger and cravings.
There are no surgical changes made inside the digestive tract, unlike many other traditional bariatric surgeries. And that's a good thing; altering the digestive tract results in little to no absorption of nutrients from the food. That's why gastric bypass patients must take multivitamins and other supplements forever.
If you are wondering whether gastric sleeve is a better choice for you than other procedures, this article will help you make a more informed decision.
Gastric Sleeve Surgery accounts for 60% of All Weight Loss Surgeries Performed in 2018
Research shows gastric sleeve surgery has become the most popular choice for people looking to go under the knife for weight loss. Sleeve gastrectomy accounted for 61.4% of all weight loss surgeries performed in the country in 2018.
As surgeries are becoming less and less invasive with nearly 100% success rate, people worldwide have started considering gastric sleeve as a serious, healthy, and viable alternative to obesity.
Celebrities have also had a significant impact on making gastric sleeve a popular weight loss solution. Former talk show host Rosie O'Donnell underwent gastric sleeve after surviving a heart attack. She dropped 40 pounds within a couple of months after the surgery.
Lisa Lampanelli, the famed comedian, also chose gastric sleeve after dieting and exercising failed to give her the desired results. She lost 107 pounds and says food no longer control her.
RELATED POST: Top celebrity weight loss surgery success stories to inspire you
Don't wait for a terrible wake-up call. Make sure you prevent a critical condition such as a heart attack by treating obesity in a timely manner. Remember that early intervention works best.
On average, a gastric sleeve patient – regardless of their age and gender – loses 100 pounds at the minimum. Many patients report several other health benefits after undergoing the surgery, such as being able to get off of diabetes, blood pressure, and depression medications altogether.
And almost every patient reports an instant improvement in sleep and energy levels. If you are tired of being obese, gastric sleeve is a proven, tested, and popular method of losing weight for once and for all.
5 Reasons why gastric sleeve is the best weight loss surgery procedure
Let's look into a few reasons that make gastric sleeve the best weight loss surgery:
1. Gastric sleeve breaks unsuccessful cycles of dieting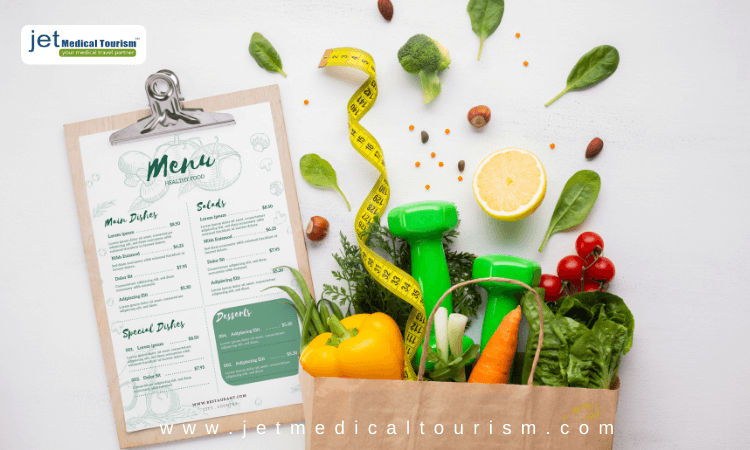 There is a reason why "dieting" hasn't worked for you. People who are affected by obesity are highly resistant to lasting weight loss from exercise and diet alone. Restricting your calories or resorting to fad diets will not make a difference if you're looking to get thinner and healthier.
What gastric sleeve does is, it focuses on the root of the problem. During the surgery, about 80% of your stomach will be removed, leaving a "sleeve" the size of a banana. A smaller stomach will give you a clean slate and you will feel full faster.
In addition to reducing the size of your tummy, sleeve gastrectomy will also reduce the hunger hormone ghrelin in your gastrointestinal tract. You will feel less hungry and happier because cravings will no longer dictate your life.
2. Gastric sleeve is a less complicated procedure
Given the choice, wouldn't you rather 'not' have your stomach anatomy completely rearranged?
The reason why gastric bypass and gastric band have fallen out of favor with both patients and the doctors is because they are too invasive and complicated. Gastric sleeve on the other hand simply involves reducing the size of your stomach and nothing else.
The procedure is simpler, faster, and has fewer long-term complications. Most gastric sleeve patients are out and about within 1 day of receiving the surgery.
CHECK THIS TOO: Gastric sleeve surgery post op diet
3. Gastric sleeve resolves obesity-related health issues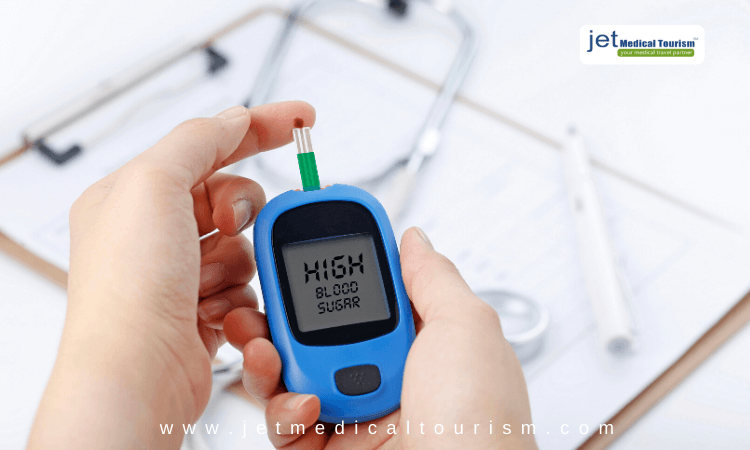 The American Society for Metabolic and Bariatric Surgery (ASMBS) says that weight loss surgeries like gastric sleeve can resolve weight-related medical issues like type 2 diabetes, heart disease, and high blood pressure.
DON'T MISS THIS: Pros and cons of gastric sleeve surgery
As much as 90% of gastric sleeve patients experience reduced blood sugar levels, eliminating their need to take diabetes medication. Getting rid of those unwanted pounds via gastric sleeve can also reduce the effects of COPD and sleep apnea.
4. Gastric sleeve sets you up for permanent success
Imagine having the stomach of a skinny, healthy person: you will approach food and nutrition in a whole new way. At Jet Medical Tourism®, our team of skilled bariatric surgeons, nutritionists, and weight loss counselors will work with you 1-on-1 to ensure your lasting success.
Our nutritionists will teach you what to eat and how to eat so you know exactly how to maintain your new body for life. You will also learn the mindset of a thinner person, courtesy of our counselors, so eating small portions will come naturally to you.
In short, you will learn that food is not the enemy. Our weight loss experts at Jet Medical Tourism will teach you how to use food as a tool to keep yourself satisfied and full.
5. Gastric sleeve improves your quality of life
Just imagine all the things you'll be able to do once your weight is no longer hindering you from living your life to the fullest.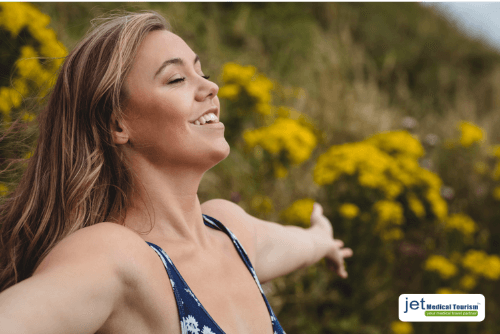 Enjoy playing with your little ones at their pace, instead of watching them from sidelines and wishing you had the energy to join in with them. Forget about feeling winded and out of breath with every step or stair you take. Say goodbye to feeling anxious and self-conscious when your crush approaches you.
You will finally discover that you don't have to be a "deserving candidate" to enjoy the good things in life – you always were. All you need is a new self-image that's beaming with confidence. That's what gastric sleeve is bringing to the table.
Achieve Long Term Weight Loss Success with Gastric Sleeve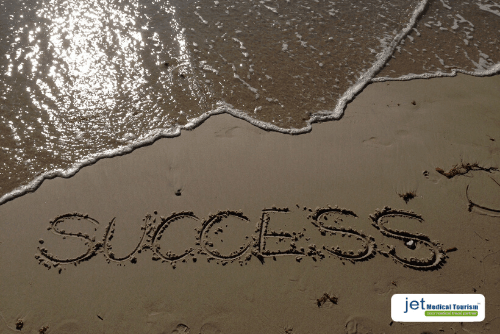 Choosing the right bariatric surgeon can seem daunting, but when you book your procedure with Jet Medical Tourism®, you'll have access to the most skilled and qualified doctors in the world. Our surgeons are board-certified and recipient of multiple awards for their outstanding work with morbidly obese patients.
And best of all, you don't have to pay tens of thousands of dollars to receive the best care! Due to our affordable and effective bariatric surgery options, we regularly welcome patients from the US, Canada, and Europe.
During the gastric sleeve procedure, our surgeon will make several tiny incisions in your abdomen and use a laparoscope to perform the surgery. After removing the lower elastic portion of your stomach, they surgeon will leave behind a banana-sized stomach that resembles a tube. The surgery will take 40-60 minutes and you'll be able to go home in 1-2 days.
CHECK THIS TOO: What is the success rate of gastric sleeve in Mexico?
5 Simple steps to your bariatric surgery with Jet Medical Tourism

®
Once you have chosen Jet Medical Tourism® as your service provider for your weight loss surgery in Mexico, the rest is going to be as easy as 1-2-3 for you. Here is a simple 5-step process that can be your ticket to a new, healthy, obesity-free life.
Step 1: Get Approved
A Jet Medical Coordinator will help to have your medical history assessed by our bariatric surgeons to determine your eligibility for a weight loss procedure.
Step 2: Provide Medical Records
If our surgeon requires your medical records for review, we will help you digitize them and deliver them to our medical team in Mexico.
Step 3: Schedule a Date for Surgery
Upon approval, we will coordinate with you to set up a surgery appointment on a date of mutual convenience. Your Jet Medical Tourism® Coordinator will email you an information packet with appointment confirmation and other relevant details for your upcoming visit to Mexico. You should read, sign, and return the original copy to us.
Step 4: Apply for a Passport
To save time, you should apply for a passport if you don't have one already. Click here for the requisite information and instructions for a passport application.
Step 5: Get Set to Travel
You are now ready to travel to Mexico. Your Jet Medical Tourism® Coordinator will assist you with any transport and hotel needs related to your trip.
YOU MIGHT WANT TO READ: What to pack for your weight loss surgery in Mexico
If you have any questions about the gastric sleeve and whether it is the best weight loss surgery for you, please give us a call at 1-855-506-6188. We will be happy to address your concerns regarding the surgery, post-op care, and financing.