Top Celebrity Weight Loss Surgery Success Stories to Inspire You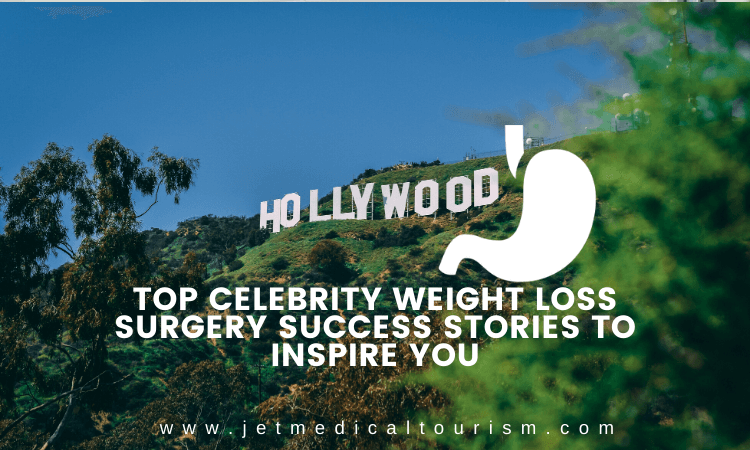 We have a strange fascination with celebrities. We read about them, we follow them, and some of us even cyber-stalk them. And why won't we? We are living in an age where celebrity news and gossip surrounds us, be it from social media or the tabloids lining supermarket checkout lines. 
And as a country that is struggling with an obesity epidemic, those feel-good celebrity weight loss surgery stories fill many people with hope. 
YOU MUST CHECK THIS: Worried About Obesity? Here Are Top 20 Gastric Sleeve Questions And Answers to Solve Your Concerns
Many leading models, singers, and movie stars have been upfront about their weight loss struggles in the past, and some of them have even admitted to undergoing celebrity bariatric surgery to help kick-start their fitness journey. 
From Lap-Band to gastric sleeve, many stars and starlets have had a bariatric surgery to achieve their weight loss goals and become fitter. Read on to find out if one of your favorite celebrities has gone under a knife to lose those extra stubborn pounds! 
Inspired by celebrity weight loss surgery stories? Contact Jet Medical Tourism® to see how we are helping change patients' lives through bariatric surgery. Email us now for a free consultation.
Mariah Carey Bariatric Surgery
There are not many singers in the world who have won multiple Grammy Awards and have gone down in the Guinness World Records as the "Songbird Supreme". You may have been mesmerized by her signature 5-octave vocal range, but did you know that Carey underwent a gastric sleeve surgery in late 2017 to make her weight-loss results more permanent?
Even though she is known to embrace her curvy figure in the past, Carey decided to open the door for the weight loss surgery for multiple reasons. First, her ex-fiancé, James Packer, had incredible experience after getting a sleeve gastrectomy in 2011. In fact, Packer has boasted about his post-op results on numerous occasions.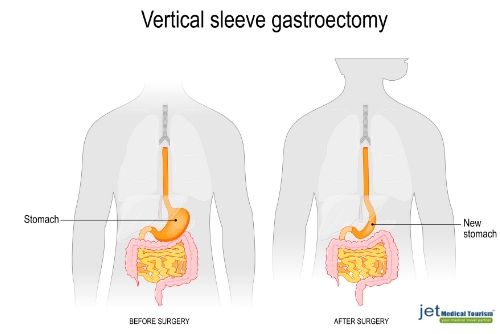 Secondly, it's reported that she had been struggling with her fluctuating weight for years and was tired of following the fad diets, like the Jenny Craig diet plan. A sleeve gastrectomy seemed like a more permanent solution for the singer who has been battling fat-shaming comments on the social media platforms for years. 
CHECK THIS ALSO: Gastric Sleeve Mexico Reviews to Read Before Considering VSG
Al Roker Gastric Surgery
America's favorite weather forecaster weighed a whopping 340 lbs. before he decided to undergo a gastric bypass surgery in 2002. He successfully lost 150 lbs. after the surgery and tried hard to stick with the recommended diet of high-protein and low-carbs. 
Unfortunately, weight loss surgery is not a magic wand. Roker failed to maintain his diet and gained some of the weight back. This finally made him realize that the key lies in working out and eating small healthy portions. He lost all the extra weight and never gained it back. If you're interested in reading more about Al Roker weight loss surgery, you can check out his book Never Going Back.
YOU MIGHT WANT TO READ: Gastric Bypass Pros And Cons
Sharon Osbourne Weight Loss Surgery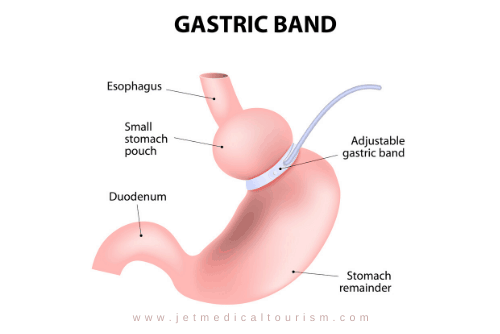 A former judge on shows like America's Got Talent and The X Factor, Osbourne got gastric lap-band surgery in 1999. Even though she lost more than 100 lbs. after the operation, she says the procedure didn't completely agree with her. 
The refreshingly honest The Talk host has always had a love-hate relationship with food but decided to get the band removed in 2006. She said in an interview that the surgery helped her lose a ton of weight but also made her sick. Now Osbourne swears by the Atkins diet for keeping her healthy and thin. 

Carnie Wilson Weight Loss Surgery
The popular singer and TV host underwent a gastric bypass surgery in 1999 and dropped down from a size 28 to a slim 6. Her 150 lbs. weight loss transformation was talk of the town for another reason – her surgery was performed live on the internet! But Wilson failed to maintain her new thinner avatar. 
Wilson decided to sign up for a second weight loss surgery in 2012. This time she opted for a lap-band procedure and as she said in an interview, she has now learned to take better care of her lifestyle. The biggest takeaway from the Carnie Wilson weight loss story is that lifestyle matters. She has cut all the sugar and refined flour out of her diet to maintain the post-surgery weight loss.
ALSO READ: Jet Medical Tourism® Cites US Study Shows Bariatric Surgery May Reduce Breast Cancer Risk
Star Jones Weight Loss Surgery
You may know Star Jones as one of the wittiest co-hosts on Barbara Walter's talk show The View and someone who had some amazing moments on the awesome reality show Celebrity Apprentice. 
Her preppy attitude endeared her to millions but few knew that Jones was deeply unhappy with her growing weight. When she gained 307 lbs. in 2003 and was diagnosed as morbidly obese, Jones decided to undergo gastric bypass surgery.
In her open letter to Glamour, Jones wrote about her struggles with weight and how she managed to keep off over 100 lbs. after the surgery. Star Jones' weight loss surgery story also highlights the importance of keeping portion sizes in check and exercising regularly.

Khaliah Ali Bariatric Surgery
The daughter of legendary boxer Mohammed Ali recently published a book, Fighting Weight, about her weight loss struggles and subsequent success after getting a lap-band surgery. Ali spoke in an interview that before the procedure, hunger and thoughts of food used to control her life. 
She has been quite vocal about her weight loss surgery, and said that it has been one of the most effective and safest way for her to lose the extra weight. Her transformation after the surgery and her honest opinions regarding a poor self-image due to obesity has inspired a lot of people. Ali managed to lose almost 50% of her weight within 18 months of getting the lap-band surgery.
Graham Elliot Weight Loss Surgery
After nearly hitting the 400 pounds-mark on the weighing scale, celebrity chef Graham Elliot decided to undergo a sleeve gastrectomy surgery in 2013. He said that he was tired of battling with obesity almost his entire life and the surgery was something he had to do for himself as well as his family. 
CHECK THIS OUT: Is A Gastric Sleeve Worth It?
A husband and a father of three sons, Elliot not only lost over 100 lbs. after the procedure but also swore to make permanent changes to his lifestyle. The MasterChef co-host was thinking about getting a weight loss surgery since 2005 but only took the plunge in 2013. 
He also met a nutritionist and a psychologist a week before his surgery to ensure his mindset was aligned with his diet for lasting results. This is what every person considering a weight loss surgery should keep in mind; for sustained, long-term results after the procedure, you have to watch what you eat and regularly workout.
YOU MIGHT ALSO LIKE: Weight Loss Surgery Cost in Mexico: A Comprehensive Guide
Rosie O'Donnell Bariatric Surgery
The controversial comedian and actress suffered a heart attack in 2012 – a heart attack that was induced due to obesity and some say perhaps even stress. That was pretty much a wake-up call for the Sleepless In Seattle actress.
She decided to undergo a gastric sleeve surgery in 2013 and has lost almost 64 pounds since then. She told Dr. Oz in an episode that the doctors told her she was incredibly lucky to have survived that heart attack, and she was also worried she'd get another one if she didn't change her ways. 
Interestingly, before finally opting for the weight loss surgery, O'Donnell tried a couple of fad diets and even turned to veganism in her quest to lose weight. But, as many of us know, it's not easy. She finally decided to go under the knife and has never been happier. 
As she said in a People interview, she has managed to keep the extra weight off by cutting out all the sugar from her diet. In her usually humorous way, O'Donnell said that sugar is almost 8 times more addictive than heroin, and most people really underestimate the bad impact of sugar on their health. 
Randy Jackson Bariatric Surgery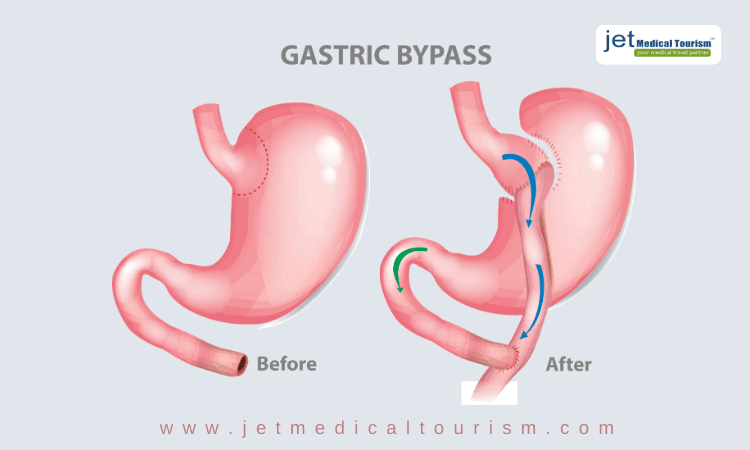 The popular singer and former judge in the fantastic show American Idol (many say that him, Paula, and Simon can never be duplicated as judges), Jackson decided to get gastric bypass surgery to control his type 2 diabetes. Like many other overweight people, Jackson also tried tons of different diets, like the liquid fast, to lose the extra weight. When nothing else worked, he finally opted for the procedure.
RELATED ARTICLE: Gastric Bypass Cures Diabetes: Fact or Myth?
Before the surgery, the Grammy Award-winning music producer weighed about 350 pounds and was suffering from several health issues including diabetes. Since then he has lost over 100 lbs. and keeps it off by eating the right foods and power-walking on his treadmill every day. 
Jackson aptly noted in an interview that obesity is as much a disease of the body as it is of the mind. He said that he grew up in the South where people often associate a lot of food with the good times.
If you'd like to know more about Randy Jackson's weight loss surgery story, be sure to check out his book Body With Soul. 
Lisa Lampanelli Weight Loss Surgery
(In)famously known as the queen of mean, you may know Lampanelli for her insult stand-up, brilliant moments on Celebrity Apprentice where she destroys Lou Ferrigno in several impressive verbal exchanges, and wicked comedy roasts. Now a retired comedian, Lisa was a self-proclaimed yo-yo dieter and emotional eater who couldn't keep the extra pounds off no matter how hard she tried.
She obtained a gastric sleeve procedure in 2012 and, in her own words, lost an entire tiny person (or 80 pounds to be precise). She decided to go for the surgical route when her weight hit 248 pounds and she realized that drastic measures were necessary.  
If you've also grown up in a regular American family where food usually equals celebration, reward, comfort, and even medication, you'll find Lampanelli's weight loss story highly relatable. After the surgery, she has stopped using food as an answer for every emotion or stressful moment and the reduced size of her stomach has helped a lot. 

Disclaimer: Jet Medical Tourism doesn't claim any facts shared above. All the data and information about the weight loss surgeries of the above mentioned celebrities is references from below credible sources:
https://www.thesun.co.uk/tvandshowbiz/6141160/mariah-carey-secret-gastric-sleeve-surgery-weight-loss/
https://www.goodhousekeeping.com/health/a25240981/al-roker-weight-loss/
https://www.mirror.co.uk/3am/celebrity-news/sharon-osbournes-incredible-weight-loss-15019385
https://www.huffpost.com/entry/carnie-wilson-has-lap-band-weight-loss-surgery-again_n_1370723
https://med.nyu.edu/surgery/bariatric/news/books/khaliah-ali
https://people.com/celebrity/graham-elliot-undergoes-weight-loss-surgery/
https://abcnews.go.com/Entertainment/rosie-odonnell-talks-life-weight-loss-surgery/story?id=28916208
https://www.womansworld.com/posts/randy-jackson-from-american-idol-weight-loss-146527https://nypost.com/2017/11/13/lisa-lampanelli-weight-loss-surgery-cured-my-yo-yo-dieting/