What is The Success Rate of Gastric Sleeve in Mexico?
More than a million Americans are crossing the border for medical treatments each year, and the majority of them are people undergoing a bariatric surgery.
Due to lack of insurance and high medical costs in the US, many people are choosing to receive the weight loss surgery in Mexico. And this brings us to the main question – are people choosing Mexico because the success rate of gastric sleeve is high there or just because it's cheaper?
Turns out, it's both.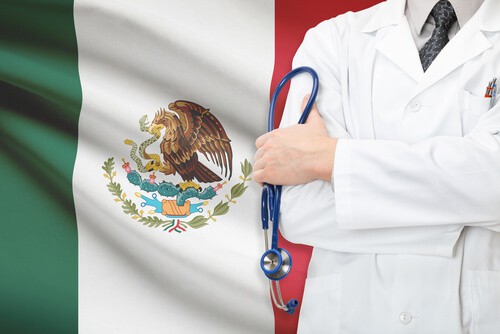 Hundreds of thousands of Americans are going to Mexico every year to receive a wide range of affordable medical treatments, including weight loss surgery, cosmetic surgery, and dental care.
Gone are the days when Mexico was considered unsafe and unable to provide sophisticated medical care. That would be like saying that all cities in Canada or the US are unsafe; this kind of blanket statement stems from a lack of information. Mexico is a huge country, and like any other nation in the world, it has some cities that are safe and some with a higher crime rate.
MUST READ: Weight loss surgery in Mexico: how to choose the safest option
As more Americans and Canadians started receiving desirable results from hospitals and clinics based in Mexico, it became a word-of-mouth thing. Even today, at Jet Medical Tourism®, most of our new patients come to us after seeing someone in their friends or families receive incredible results courtesy of the best bariatric surgeons in Mexico.
Also, the success rate of gastric sleeve largely depends on weight loss surgeons and surgery centers performing the operation. It is important for you to do your homework and find options with excellent accreditations and patients' testimonials. You can easily find this information online.
And don't ever hesitate to ask questions. Be informed and do as much planning as possible to reduce risk associated with medical tourism in Mexico.
Why Success Rate of Gastric Sleeve in Mexico is High
We researched and compiled a list of top reasons why Mexico has become a popular destination for people who are looking for best bariatric surgery options – without the extraordinary high surgery costs.
1. Ease of access
Mexico is conveniently located south of the US, making it easier to travel for patients based in Canada and America. There are several cheap, direct flights available, and if you don't want to fly, you can even drive to Mexico in your own car!
2. Skilled and committed surgeons and nurses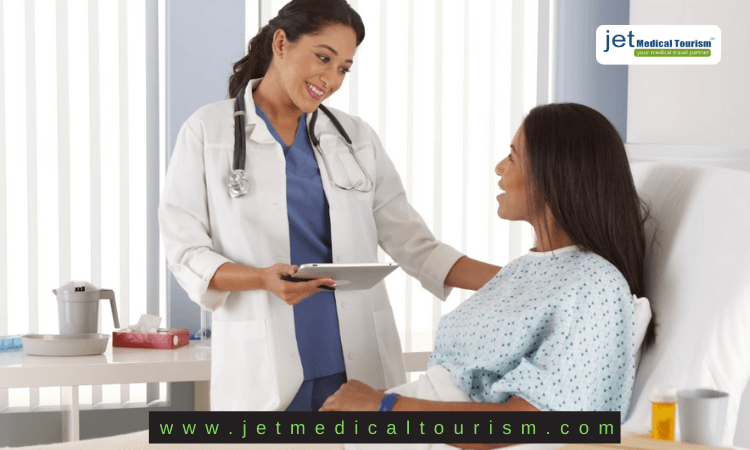 Many of the bariatric sleeve surgeons in Mexico have completed part of their studies in either the US or UK. Even the medical staff and nurses must undergo rigorous training to be able to work with bariatric patients.
Then there is the time factor: when you visit a doctor in the US, you spend several minutes filling out forms, and then barely spend 5 minutes with the doctor themselves! You constantly feel under pressure to get in and out quickly because the doctor has another patient to see.
This is not the case in Mexico. Mexican physicians and healthcare specialists spend hours getting to know the patient, to help them understand what's going on, and to reassure them.
The Mexican bariatric surgeons as well as their medical staff are unhurried, caring, and incredibly attentive, unlike many of their American counterparts.
3. Internationally accredited clinics and hospitals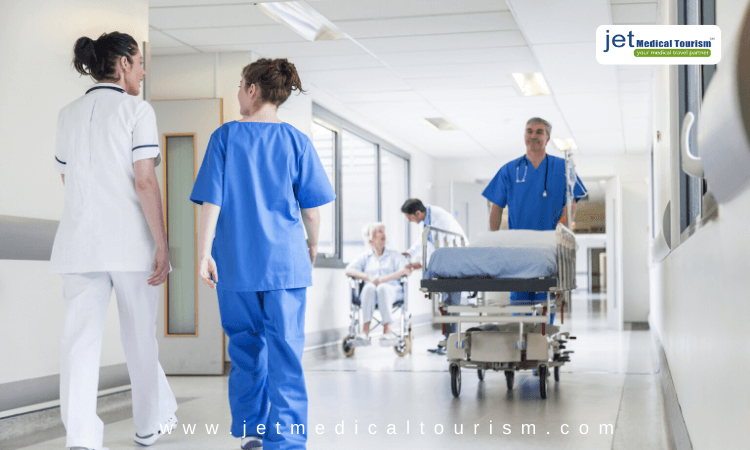 As an increasing number of patients' flock to Mexico to get weight-loss treatments, the country has been striving to become a leading medical tourism destination. Today, the health infrastructure and medical facilities in Mexico greatly surpass even many American hospitals for this reason.
Many hospitals in Mexico are also accredited by the Joint Commission International (JCI), which is the most demanding and respectable hospital accreditation agency in America. Thanks to all these vast improvements, Mexico now has cutting-edge healthcare technologies that are on par with top American hospitals.
DON'T MISS TO READ THIS: Weight loss surgery cost in Mexico: a comprehensive guide
4. Cost-effective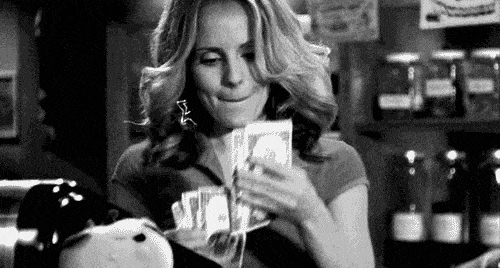 Of course, the most compelling reason why many Americans choose to go to Mexico for bariatric treatments is the affordable surgery costs. Mexico offers medical care at a fraction of the cost compared to the US, Canada, and many European countries.
Traveling to Mexico and booking with Jet Medical Tourism® allows you to save up to 70% on the entire cost of gastric sleeve surgery.
CHECK OUT: Gastric sleeve cost in Mexico: VSG Tijuana Mexico Cost
And contrary to what you may believe, the bariatric surgery in Mexico is not cheaper because it's ineffective or lacks in quality. The answer lies in the overhead costs. Hospitals and surgeons in Mexico have less overhead – the cost of medical supplies, administration, and salaries are comparatively less.
In the US, complex relationships between patient, healthcare facilities, insurance companies, hospitals, brokers, and billing procedures ultimately increase the medical costs. Whereas in Mexico, the focus is more on patient care, and less on tracking-and-collecting money.
RELATED ARTICLE: Should you get bariatric surgery in Mexico or USA? compare risks and costs
5. No waiting lists
The US medical facilities are infamous for their miles-long waiting lists. And that's another point for Mexico; you can literally book a gastric sleeve appointment right now and then have the surgery tomorrow.
This is a boon for people who want to plan the surgery for when it best suits their schedule or who need timely access to it.
Key factor for the success of gastric sleeve surgery in Mexico
Like every surgery, gastric sleeve also requires the patient to take some measures to ensure the procedure's success. The gastric sleeve procedure happens to be the more preferred type of bariatric surgery due to its low complication and high success rate.
However, weight loss surgery can only give you successful long-term results when you complement it with lifestyle and dietary changes. There are stories of gastric sleeve failure when the patient either regained the lost weight or didn't lose enough weight.
READ SUCCESS: Pros and cons of gastric sleeve surgery
To ensure this doesn't happen to you, you need to understand that the key to success lies in choosing the right hospital or medical tourism provider for your sleeve gastrectomy.
Choose the right hospital or medical tourism partner
If you can afford to spend up to $25,000 out of your own pocket to have the gastric sleeve surgery near you home (in the US), kudos to you! But if you can't, and you are considering going to Mexico for this purpose, do your due diligence beforehand.
The most hassle-free way to arrange your medical trip to Mexico would be by contacting a medical tourism partner like Jet Medical Tourism®. We will connect you to surgeons who specialize in bariatric surgery – a general surgeon can also perform weight-loss procedures but it's best to get a specialist!
Our healthcare specialists and surgeons have dedicated their entire careers to helping people like you lose weight and lead happier, healthier lives.
BARIATRIC SURGERY STUDY: Jet Medical Tourism® cites US study shows bariatric surgery may reduce breast cancer risk
It's extremely important to choose a medical tourism company who will be your weight-loss partner every step of the way.
For example, if you choose to receive the sleeve gastrectomy through Jet Medical Tourism®, your weight loss team will include a highly trained and experienced weight loss surgeon, a bariatric nurse practitioner, weight-loss counselors, and bariatric dieticians.
Whichever medical tourism partner you choose, make sure their surgeons have undergone fellowship training or have other advanced qualifications. This training includes extensive experience in laparoscopic weight-loss surgeries and revision procedures in addition to other aspects of pre-and-post operation patient care.
Success rate of gastric sleeve in Mexico
Patients who underwent the gastric sleeve procedure in Mexico experienced a 60-95% reduction in their excess body weight within 2 years of receiving the surgery.
But these results can only be achieved if you strictly adhere to the dietary and exercise instructions provided by your bariatric surgeon. The success rate of gastric sleeve doesn't depend on the procedure only. Once you have had the operation, good nutrition and diet habits will need to become a big part of your life.
RELATED POST: Gastric sleeve in Mexico reviews to read before considering VSG
At Jet Medical Tourism®, out medical staff and nutritionists will provide you with a personalized, complete food plan based on your goals and lifestyle. Following this diet plan along with 20-30 minutes of exercise 5 days a week will ensure you lose up to 95% of weight in the next 12-18 months.
Gastric sleeve in Mexico success stories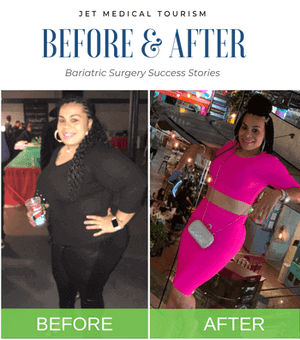 Marie Dean
Marie decided to come to Mexico for a gastric sleeve surgery after her insurance denied coverage for the same. When an American doctor told her that it would cost around $11,000-$15,000 for outpatient gastric sleeve, she knew Mexico was the only option for her.
With the expertise of Dr. Jorge Reyes, a board-certified surgeon, Marie is now living healthily at her goal weight.
Terri Soto
After deciding to travel from Georgia to Mexico for a gastric sleeve surgery, Terri was pleasantly surprised to find a 5-star-worthy bariatric center here. She was even more bowled over by the incredibly caring nurses who made sure she was comfortable – and of course, that included brushing and braiding her hair every day!
Terri lost more than 13 pounds within a week of undergoing sleeve gastrectomy and thinks this was the best decision she ever made.
Brandy Velasco
Brandy contacted Jet Medical Tourism® for a gastric sleeve surgery in April 2019. Her procedure for scheduled for April 18th and one of our nurses even stayed overnight with her in case Brandy had any questions or concerns.
After struggling with obesity almost all her life, Brandy lost 22 pounds within 3 weeks of surgery and continues to be an inspiration for all of us.
GASTRIC SLEEVE QUALIFICATIONS: Do I qualify for weight loss surgery?
Turn your weight loss struggle into success with gastric sleeve
Still wondering about the success rate of gastric sleeve surgery? Contact us today by calling at 1-855-506-6188 or reaching out to us online, and find out how our cost-effective and safe gastric sleeve can help you. Jet Medical Tourism® is committed to offering you everything possible so you can achieve your goal weight and become healthier and happier.