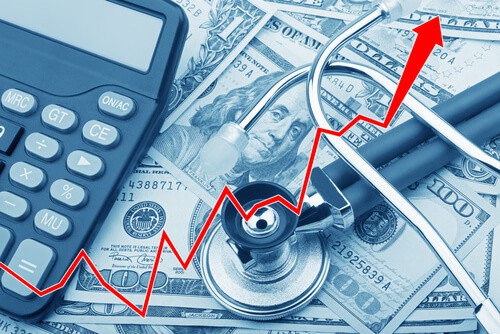 More than a million patients from abroad benefit from Mexico Medical Tourism each year, according to the Mexican publication Reportur.com. In Mexico, medical procedures such as weight loss surgery, plastic surgery, orthopedic surgery, and cosmetic dental treatments are in high demand.
With the number of American and Canadian travelers visiting Mexico for medical treatments on the rise, the country has developed a robust healthcare infrastructure for medical tourists in recent years.
Mexico now has 15 healthcare clusters spread across the country, including popular medical tourism cities such as Tijuana, Baja California (not a city – we know but home to some clinics that perform these surgeries), Mexico City, Chihuahua, Quintana Roo, Jalisco, Puebla, Sonoro, Yucatan, and San Luis Potosi, among others.
The country's powerful medical tourism advisory council, which is creating public policies to develop and promote Mexico medical tourism, comprises central government agencies, topmost research, and academic institutions and large corporations.
RELATED READ: Medical Tourism in Mexico Grows: More Americans Seek Affordable Healthcare
Crushing Healthcare Costs in the United States
Healthcare costs in the United States have become increasingly unaffordable for many Americans. In March, the New York Times reported that Americans pay far higher prices for healthcare services, including consultation fees, diagnostic tests, hospitalization, and medications.
According to HealthAffairs.org, the U.S. spends nearly double the amount on medical care as other advanced countries. Why? As Uwe Reinhart, the Princeton health economist put it succinctly, "It's the prices, stupid."
A recent UCLA research study published in the JAMA network corroborates this finding and suggests that medical costs in the U.S. are far higher than those in other wealthy nations.
Expensive Medical Insurance in the United States
The Gallup Healthways Index showed that in 2017, more than 11 percent Americans could not afford medical insurance. Coverage for many medical procedures is not available even to those who are insured.
According to AHIP (America's Health Insurance Plans), cosmetic surgeries, bariatric surgery, dental procedures, and prescription meds are mostly not covered under health insurance plans.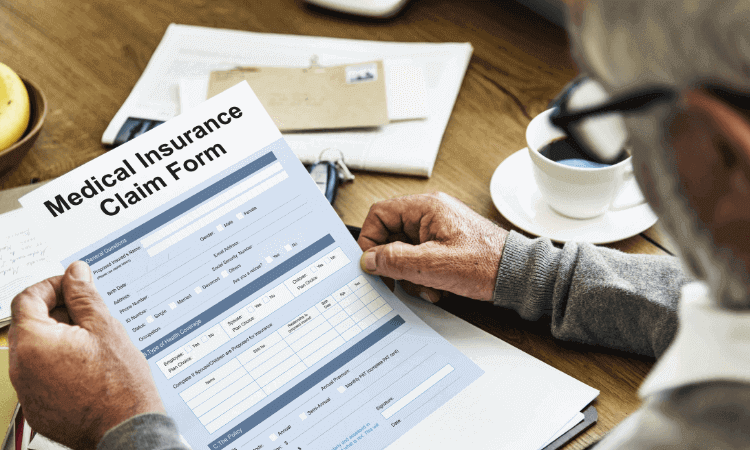 Even to give birth in an American hospital is usually a very expensive proposition. Americans often spend thousands of dollars in co-pays and out of pocket costs, apart from paying high medical insurance premiums to receive covered medical services.
PNHP.org (Physicians for a National Health Program) said in 2016 that 108 million Americans do not have dental insurance. And dental procedures are certainly not cheap in the U.S.
Mexico Medical Tourism Offers a Big Advantage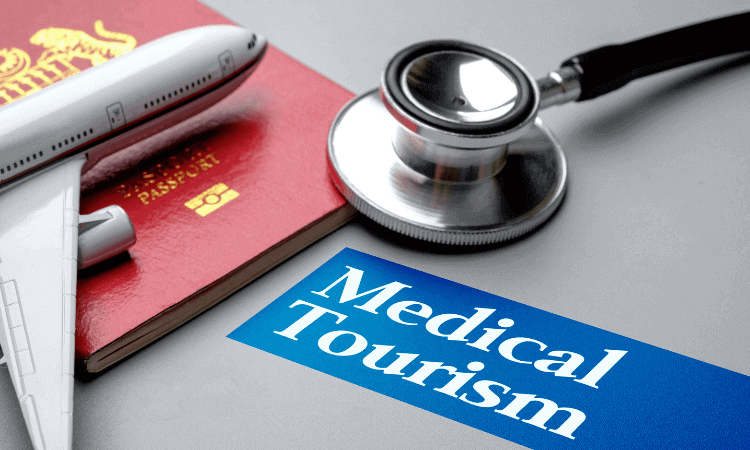 A USITC (U.S. International Trade Commission) report estimated that in 2015, nearly 320,000 Americans chose international medical tourism to receive high quality but affordable healthcare. The trend has only been growing year after year.
American patients cite "cost savings" as the prime reason to travel to Mexico for medical treatments. The difference in costs can be massive for the uninsured Americans. In fact, up to 75 percent cheaper in Mexico.
For instance, a knee replacement surgery in the U.S. will cost around $40,000. The same surgery in Mexico can be performed for under $10,000.
In Mexico, cosmetic dentistry, such as 6 porcelain veneers and 2 all-ceramic crowns to restore an attractive smile cost $4,500. The same dental procedure would cost at least $12,000 in the U.S.
YOU MIGHT ALSO LIKE: Why Get Weight Loss Surgery in Tijuana, Mexico
One patient summed up her experience after a weight loss surgery in Mexico: "The icing on the cake was that after the surgery. I did not find myself recovering in solitude in my Dallas apartment. Instead, I was relaxing on the pristine beaches of Cancun."
Want to hear more from the patients who have opted weight loss surgery in Mexico? Click here to watch the patient stories.