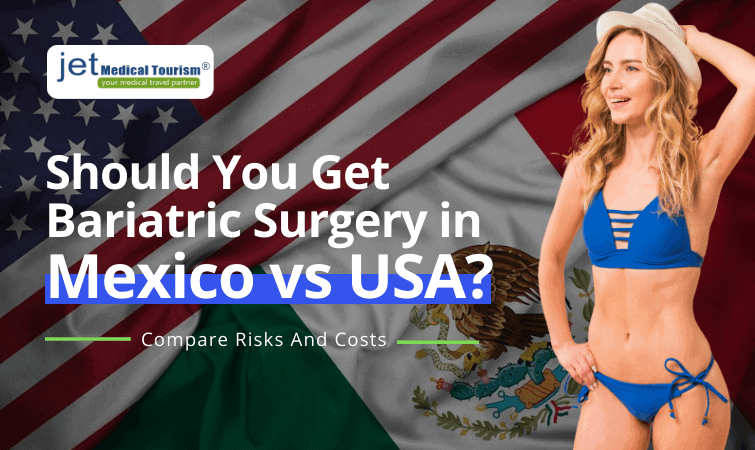 Table of Contents
1. Does bariatric surgery cost less in the Mexico vs USA?
2. Is bariatric surgery in Mexico as safe as the US?
3. Steps to safe bariatric surgery in Mexico
3.1. Step 1
3.1. Step 2
3.1. Step 3
3.1. Step 4
4. Weight loss surgery in Mexico reviews
Obesity in the United States has been growing in epidemic proportions for the last few decades. According to Statista.com, in 2018 one in three Americans above the age of 19 was obese. Obesity has been linked to diabetes, heart disease, and certain types of cancers, among other diseases, creating a modern-day healthcare crisis in the US.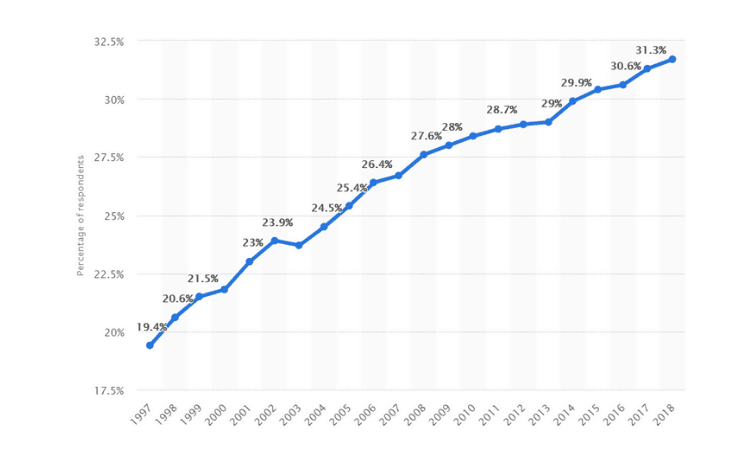 Bariatric surgery in USA is a safe and proven solution to this growing obesity crisis. According to the American Society of Metabolic and Bariatric Surgery (ASMBS), most patients are able to achieve and maintain successful weight loss in the long-term with bariatric surgery.
Did you know that bariatric surgery in Mexico can help you save up to 70% costs. To learn more details, contact Jet Medical Tourism® today
Does bariatric surgery cost less in the USA or Mexico?
One of the challenges with bariatric surgery in USA is its prohibitively high cost. If you do not have insurance coverage for this procedure in the US or Canada, it may be difficult for you to pay all the costs out of pocket.
However, the sunny news is that you can undergo weight loss surgery in Mexico as a medical tourist at a small fraction of the cost in your home country.
You can choose a highly qualified, experienced, and board certified bariatric surgeon in Mexico who will charge a much lower fee than most surgeons in the US. The hospital charges at a renowned and accredited Mexico hospital or bariatric center would also be much cheaper than an average US hospital.
RELATED READ: Benefits of choosing Mexico board certified bariatric surgeon
The following comparison table shows that bariatric surgery in Mexico costs about 70 percent lower than what it would cost you in the US.
| | | |
| --- | --- | --- |
| Type of Bariatric Surgery | Average Cost in Mexico | Average Cost in the US |
| Lap Band Surgery | $3,000 to $5,500 | $12,000 to $29,000 |
| Gastric Sleeve Surgery | $4,000 to $8,000 | $15,000 to $25,000 |
| Gastric Bypass Surgery | $6,500 to $9,000 | $23,000 to $31,000 |
The low cost of weight loss surgery in Mexico, combined with a range of affordable financing options, has made Mexico an attractive destination bariatric patients from the US and Canada.
Is bariatric surgery in Mexico as safe as the USA?
You can feel completely reassured that your bariatric surgery in Mexico is safe as long as you choose to work with a dedicated and reliable weight loss tourism service provider.
A reputable medical tourism specialist will have some of the best bariatric surgeons on board in Mexico, and will have a connection with top accredited hospitals with advanced surgical facilities.
When you work with Jet Medical Tourism® for an affordable weight loss procedure in Mexico, you know that you are in safe hands.
YOU MIGHT ALSO LIKE: Why get weight loss surgery in Tijuana, Mexico
We will help ensure that your bariatric surgery in Mexico is safe and successful by connecting you with the leading bariatric hospitals and surgeons in the country.
Jet Medical Tourism® focuses on the following criteria while selecting a Mexico weight loss surgery facility for you:
Quality of patient care

Continuity of care until you have recovered

Educating you and your caregiver about the surgery

Surgical care and safety standards

Anesthesia delivery standards

Infection control and prevention

Medical management

Emergency care

Staff training and experience

Information and communication
ALSO READ: Safe weight loss surgery in Mexico
4 steps to safe bariatric surgery in Mexico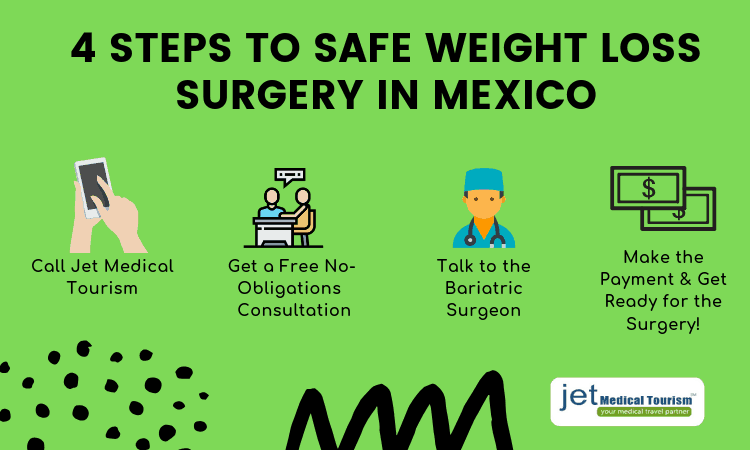 When you choose the right medical tourism provider for your bariatric surgery in Mexico, you have already won half the battle.
The rest will be taken care of by your provider. Here are 4 easy steps that will ensure your Mexico weight loss surgery is complete safe and affordable:
Step 1
Call the office of Jet Medical Tourism® at 855-506-6188 to schedule a free initial appointment, or click here to request a call-back. You may also write to us online.
Step 2
Make the best use of your free, no-obligations consultation with our office by asking all the questions you want related to cost, safety, duration, and other aspects of your weight loss surgery in Mexico. We will address all your concerns and clear any doubts most accurately and transparently.
Step 3
Once you are ready to go ahead with your Mexico bariatric surgery, we will set up a Skype call so that you can speak to one of our weight loss surgeons in Mexico directly. Keep your list of questions ready beforehand, and have an in-depth face-to-face consultation with the surgeon.
READ THIS: Best bariatric surgeons in Mexico
Step 4
Make the payment. Receive our travel kit, instruction sheet, and detailed guidelines. Speak to your personal Jet Medical Tourism® advisor, who will help you prepare for your journey. Get ready to reboot your life with a safe and affordable bariatric surgery in Mexico.
CHECK THIS OUT: A comprehensive guide to leisure tourism in Tijuana, Mexico while getting weight loss surgery
Weight loss surgery in Mexico reviews
Don't take our word for it! Check out what all our weight loss surgery patients have to say about our services and care. Click here to watch more patient review videos. You can also check bariatric surgery before and after pictures.
Bariatric surgery in Mexico is currently one of the most popular procedures for American and Canadian patients. Contact Jet Medical Tourism® now and get on the road to health and fitness for a lifetime.

Other useful resources: