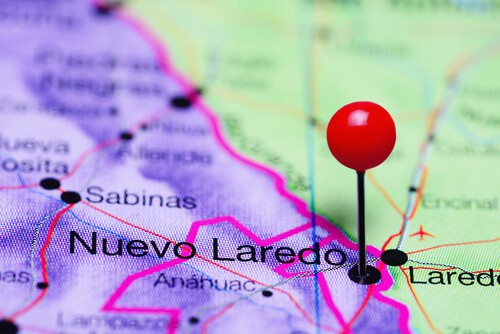 Medical tourism in Mexico is on the rise with many Mexican cities offering state of the art healthcare infrastructure and incredibly low costs for a wide range of medical procedures.
Weight loss surgery in Nuevo Laredo, Mexico has emerged as a top medical tourism procedure for patients from the US and Canada who are struggling with obesity and weight issues.
In particular, people from Texas are choosing Nuevo Laredo as the destination of choice for weight loss surgery in Mexico because of its geographical proximity to Texas and very convenient travel options.
With some of the best medical facilities for weight loss procedures such as lap band surgery and gastric sleeve surgery in Nuevo Laredo, Texans no longer need to choose more distant destinations within Mexico.
Nuevo Laredo Mexico Offers the Latest Bariatric Surgery Technology and Accredited Hospitals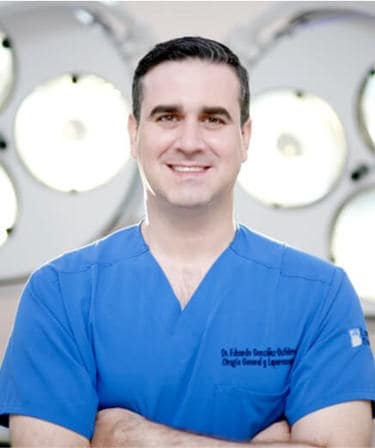 The success rate of weight loss surgery in Nuevo Laredo, Mexico is at par with some of the best hospitals anywhere in Mexico or the United States.
The city has invested in the latest medical technology, equipment, and facilities that are designed to encourage safe medical tourism in Nuevo Laredo.
Bariatric surgery clinics and hospitals in Nuevo Laredo are led by highly skilled and experienced weight loss surgeons and qualified anesthesiologists and other medical professionals.
The bariatric surgeons have a proven track record of having performed thousands of bariatric procedures, including sleeve gastrectomy and gastric bypass surgery in Nuevo Laredo.
One of the prominent hospitals for weight loss surgery in Nuevo Laredo that receives many Texan patients every year is Hospital de Especialidades. Located just minutes from the US border town of Laredo, Texas, this hospital has been a pioneer in healthcare technology for nearly three decades.
The hospital is already a well-known name in the Lone Star State because of the positive word of mouth satisfied Texan patients say about it when they return home healthier and happier.
Hospital de Especialidades is led by Dr. Edurardo Gonzalez, MD, who is a board certified surgeon specializing in metabolic, gastrointestinal, and bariatric surgery in Nuevo Laredo, Mexico.
Dr. Gonzalez's expertise in metabolic, bariatric, and laparoscopic surgeries has earned him a reputation as a leading weight loss surgeon in Nuevo Laredo.
Nuevo Laredo, Mexico is Easy Travel from Texas for Bariatric Surgery Patients
Nuevo Laredo lies directly across the border from Laredo, TX. The Rio Grande demarcates the border, with four bridges for rail and car traffic spanning the river. Traveling to Nuevo Laredo from Texas is very easy as two international airports and a major interstate highway in the US serve the area.
Traveling by Car to Nuevo Laredo, Mexico from Texas
Interstate 35 runs through three major cities of Texas – Dallas, Austin, and San Antonio, and terminates in Laredo, TX. For instance, if you are in San Antonio, you just need to travel 150 miles by road to reach Laredo. A number of shorter state routes serve the area as well for anyone who lives closer to the border than those in any of these major cities.
Once you enter Laredo, Texas, you can cross over to the Mexican border and into Nuevo Laredo at one of the three international bridges (Bridge 1, 2, and 4) that are open to vehicular traffic (bridge 3 is only open to trucks).
Bridge 1 is shortest and direct route to Nuevo Laredo. You can access it from downtown Laredo, and it will directly connect you to downtown Nuevo Laredo. Anyway, you can also use the other two bridges if you want. You will be charged $3 to cross over into Mexico, irrespective of the bridge you use.
Traveling by Air to Nuevo Laredo, Mexico from Texas
Laredo in Texas as well as Nuevo Laredo in Mexico has international airports. Dallas and Houston have regular flights to Laredo. Cabs are available between the Laredo airport and Nuevo Laredo, if required.
Traveling by Bus to Nuevo Laredo, Mexico from Texas
Greyhound Network offers regular bus travel to Nuevo Laredo, in addition to numerous Mexican bus services. If you plan to travel by bus, you should check with the bus terminal in your city for the latest schedule and pricing information. Bookings for Greyhound can be done online.
For your return to Texas, if you have a car, it is a judicious idea to check out the bridge cams for traffic and choose the best option before you set out.
Life-changing Weight Loss Surgery in Nuevo Laredo, Mexico
If you or one of your loved ones in Texas is considering a bariatric procedure to get rid of excessive weight and restore health and fitness, low cost weight loss surgery in Nuevo Laredo, Mexico could be your best option.
Thousands of happy American medical tourist patients cannot be wrong. Nuevo Laredo is a very popular destination to have safe and affordable weight loss surgery.
Conduct your own research, get in touch with a reputable Mexico medical tourism facilitator, and explore the possibility of a safe and high quality bariatric surgery in Nuevo Laredo at a fraction of the cost in the US.
Ask questions freely from your medical tourism service provider, clarify all your doubts and concerns, and once you are convinced, go ahead with what could probably be one of the best decisions of your life to regain control of your own body and health – without disrupting your financial position.