Safe Weight Loss Surgery in Mexico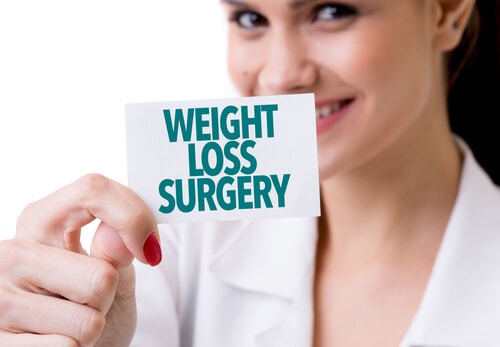 Weight Loss Surgery clinically known as bariatric surgery, is a medically safe and approved procedure to achieve substantial weight reduction and permanent elimination of stubborn fat deposits.
However, the cost of weight loss surgery in the United States is prohibitively high for many people. As a result, a growing number of Americans are choosing to have safe weight loss surgery in Mexico.
With Mexico's high-end healthcare infrastructure, experienced bariatric surgeons, affordable prices and a convenient location to the U.S. border, the country has emerged as a top medical tourism destination. However, still many people in the U.S. ask one common question- Is Bariatric Surgery Safe in Mexico? So, the answer is YES. Having said that, there are some pre-cautions that patients must consider while choosing a medical tourism provider in Mexico.
For this reason, thousands of Americans and Canadians travel to Mexico for more pragmatic and equally safe options for weight loss surgery in Mexico.
Is weight loss surgery in Mexico safe?
Yes. Choosing Mexico for bariatric surgery is not only a safe option, but it is much cheaper compared to the higher costs in U.S. and Canada.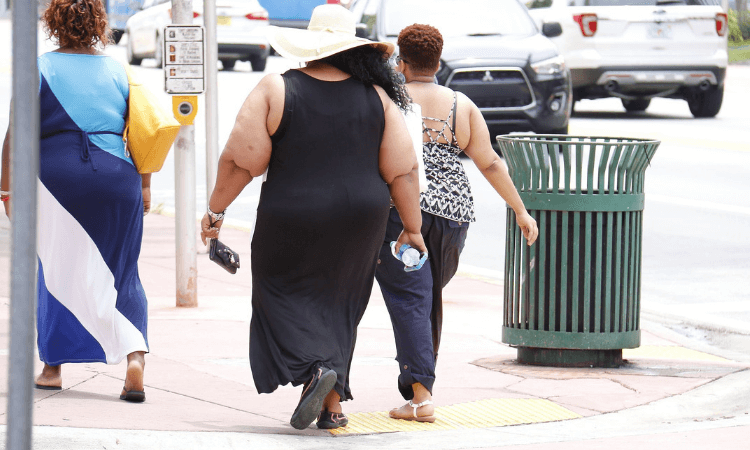 Cost should never be a deterrent for a medical procedure such as weight loss surgery. However, the reality is that health insurance companies in the U.S. would usually deny coverage for bariatric surgery. They do this even though the procedure offers proven health benefits for people suffering from obesity.
Patients often have obesity-related comorbidities such as diabetes, hypertension, heart disease, respiratory ailments, body aches, restricted movements, and psychological and emotional issues.
Research studies show that bariatric surgery is the best method for treating obesity and its comorbidities.
Equally important are the psychological benefits as patients who undergo weight loss surgery usually experience a dramatic enhancement in their self-esteem, enjoy a healthier and more confident personal, achieve better professional success, and become motivated to follow a balanced diet and an active lifestyle.
YOU MIGHT ALSO LIKE: Gastric Bypass Cures Diabetes: Fact or Myth?
Medical tourism enables US patients to obtain the best possible health benefits through affordable weight loss surgery in Mexico, even if their US insurance coverage does not provide coverage for their procedure.
Some American patients also choose Mexico bariatric surgery to circumvent the option of insurance altogether while paying out of pocket.
As a result, they can avoid complicated insurance requirements or long wait times for approval.
Patient safety at bariatric surgery centers in Mexico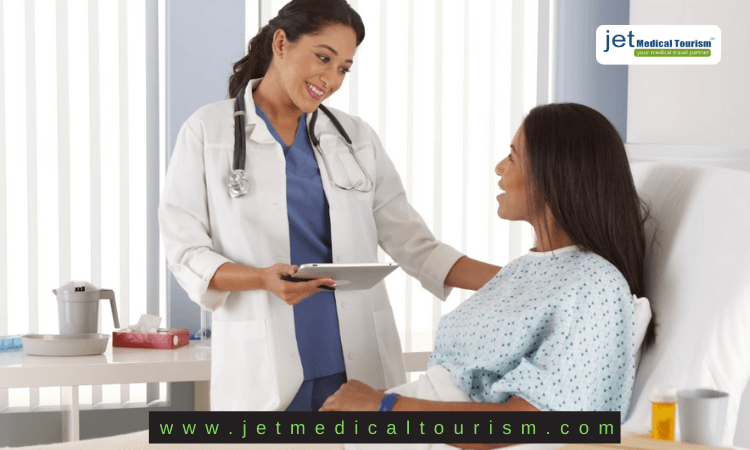 It is easy to fall for sweeping generalizations that label virtually any country outside the US as dangerous. But the reality is that certain cities, towns, and neighborhoods are dangerous even within the US coupled with a higher crime rate than anywhere else. In case of Mexico, much of the country is very safe.
Mexico has invested in a robust healthcare infrastructure and is equipped with the latest surgical technologies for patients traveling from the US and Canada for bariatric surgery.
If you conduct your research properly, you can identify the safest places for treatment and some of the best Mexican hospitals and surgical centers for weight loss surgery.
Mexico is home to some of the most experienced surgeons in the world with proven track records of performing bariatric surgery to very high safety standards. In fact, Americans and Canadians who struggle with obesity have been traveling to Mexico for years to benefit from affordable and safe weight loss surgery.
Things have only become better year after year. Visitors should be well-informed and should plan meticulously to ensure safe medical travel and achieve desirable and predictable weight loss outcomes in Mexico.
Safe weight loss surgery in Mexico at U.S. accredited hospitals 
The Joint Commission International (JCI), which accredits Mexico hospitals, is the international division of the Joint Commission. This is the foremost hospital accreditation organization in the United States.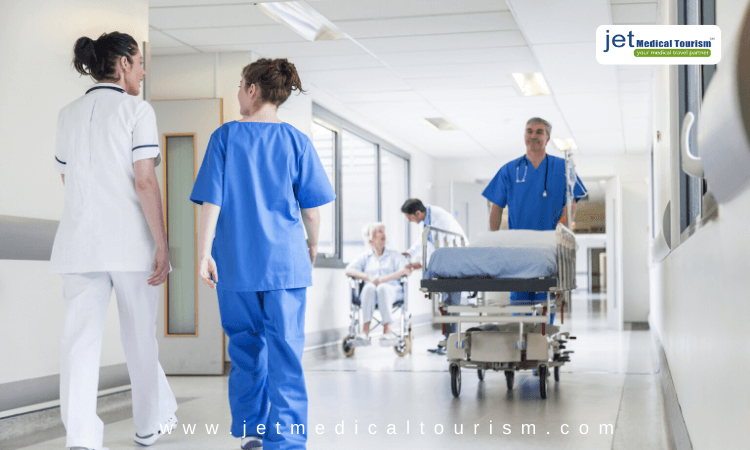 To achieve certification from this top US agency, hospitals in Mexico are required to clear thorough evaluation for 300 stringent standards, which include 1,200 key data points.
Surveyors from the Commission perform this evaluation and determine the safety score of a Mexican hospital.
Key Parameters of Evaluation
The Commission evaluates the hospitals in Mexico on the following parameters, among others:
Quality of patient care
Continuity of care until the patient has recovered
Educating the patient and their family
Patient safety
Surgical care standards
Anesthesia standards
Control and prevention of infections
Medical management
Staff training and qualifications
Information and communication
When a patient from the US chooses a JCI accredited hospital in Mexico for bariatric surgery, they are automatically assured that the hospital has cleared the Commission's comprehensive 3 to 5-day on-site hospital review within the past three years. By choosing a JCI accredited hospital, you are in safe hands.
CHECK THIS OUT: How do you get approved for weight loss surgery?
Mexico government-accredited hospitals for safe weight loss surgery
Clearly, JCI accreditation is the best, but it is a rigorous and complicated process for hospitals to pursue this accreditation. Many suitable hospitals in Mexico choose to get accreditation from the Medical Ministry of Health. This accreditation is called CSG, which has been modeled after JCI.
CSG has its own set of stringent standards to ensure the safety of international patients. The government of Mexico recognizes the importance of medical tourism from the US for the local economy and has therefore established CSG has a reliable credentialing agency to ensure outstanding level of medical excellence for patients from the US and Canada.
If you choose a CSG accredited hospital, you can be assured that you are going to receive medical care at a well-regarded hospital with a reputation for its treatment quality and safety of bariatric surgery patients.
CHECK THIS TOO: Weight loss surgery in Nuevo Laredo Mexico: Texans Flock to Nuevo Laredo
Choosing a non-accredited hospital or clinic in Mexico
If you choose a hospital or clinic that has not been accredited by either JCI or CSG, it could still be a safe center for bariatric surgery in Mexico. Several medical facilities in Mexico enjoy good business due to their strong track record and reputation.
For them, it may not be worth the effort or the investment to go through a time-consuming quality auditing process because patients already trust them.
However, if you decide to choose a non-accredited clinic or hospital in Mexico for weight loss surgery, it is worth doing research to determine that the practice adheres to the same safety standards as other accredited facilities.
You should discuss with the hospital of your choice about your safety concerns and ask how their track record of safety and quality compares to a JCI or CSG accredited facility for weight loss surgery. You could also conduct a search via Google to learn more about the online reputation of the facility.

Choose a Mexican clinic or hospital for safe bariatric surgery
Mexico has many clinics that operate outside of a hospital setting to perform bariatric surgery. These clinics are fully equipped to carry out weight loss surgeries with the same level of quality and safety standards.
However, the difference between a clinic and a hospital in Mexico is like the difference between a surgical center and a hospital in the United States.
A hospital will be equipped to handle emergency situations under the same roof. But in case of a weight loss surgery clinic in Mexico (or a surgery center in the US), they will have to bring the patient to a hospital if an emergency admission to the intensive care unit is required, or another specialized treatment is needed, which only a multi-specialty hospital can provide.
Although the success rate in bariatric surgery in Mexico is high, the risk of complications always exists in any surgical procedure, whether in Mexico or the US.
RELATED POST: Should you get bariatric surgery in Mexico or USA? Compare risks and costs
That is why the patient is required to sign consent forms prior to the surgery anywhere in the world, including Mexico, and the United States, for that matter.
When you decide to have your weight loss surgery performed at a clinic in Mexico, check with them beforehand if they have an affiliation with a emergency room in a hospital.
Thereafter, you can research about the hospital's accreditation or reputation to be sure that in the unlikely event of an emergency where you would be receiving hospitalization.
At the end of the day, it is the patient's call where they feel more comfortable – at a dedicated and personalized weight loss surgery clinic or a hospital.
Choose a bariatric hospital in Mexico equipped for patient safety
Before you travel to undergo affordable bariatric surgery in Mexico, choose a hospital or clinic that has an excellent online reputation. As importantly, make sure the surgical facility is fully equipped to provide high-quality patient care, safely and effectively.
It is important that you research the quality of the equipment and bariatric experts:
Safe Bariatric Equipment for Safe Weight Loss Surgery
X-ray equipment
Computerized Tomography (CT) equipment
In-house laboratory or affiliation with an advanced lab
Blood availability if required or blood bank
State of the art laparoscopic equipment (for gastric sleeve surgery)
Laparoscopic HD cameras and monitors
Advanced anesthesia equipment
Ventilator equipment
Appropriate surgical beds
Trained Bariatric Care Experts To Facilitate Safe Bariatric Surgery
Bariatric surgeon
Anesthesiologist
Pulmonologist
Cardiologist
Internist
Notably, the patient will usually not require the services of the specialists, if their weight loss procedure is performed by a highly trained and experienced bariatric surgeon. These surgeons are usually able to ensure a safe and comfortable recovery. The support of the specialists may only be required at the time of pre-operative medical assessment.

Choose safest bariatric option for a Mexican weight loss surgeon
Although advancements in bariatric surgery technology have made the procedure safer and more predictable over the decades, the single most vital factor that continues to influence decisions is the skill and experience of the bariatric surgeon.
As a medical tourist to Mexico, you may not have the opportunity meet to your weight loss surgeon before the procedure. Therefore, it's a smart idea to research their qualifications, experience, and accomplishments in order to choose the safest bariatric surgery before traveling to Mexico.
RELATED ARTICLE: Travel to Tijuana Mexico for Gastric Sleeve Surgery
You could consider setting up a distance call over Skype or FaceTime with your surgeon. Once you have a direct communication with the surgeon, it will improve your confidence because the surgeon will be able to reassure you about all your concerns.
You should preferably keep a list of questions ready in advance, which you may ask from the surgeon during your call to address all your doubts and concerns. If you feel satisfied with their answers, it will encourage you to go ahead and complete your weight loss procedure with the Mexican surgeon of your choice.
Make arrangement with a local physician for post-0p recovery
Bariatric surgery is an invasive procedure that will involve several days of post-operative recovery. Safe and complete recovery is a vital component of your overall surgical process.
To achieve best results, you should plan to partner with a local doctor in Mexico who will assist you with your recovery after the hospital relieves you from their monitoring and care.
On top of this, you could choose to return to your home and seek post-surgical care with your primary healthcare provider. Many bariatric surgery facilities in Mexico for medical tourism also have their partnership with similar providers in the US. They could recommend you to visit such a provider back home for post-surgical care.
The Mexican hospital or clinic will share your bariatric surgery details and documents with the doctor, including your doctor notes, medical summary, x-rays, ultrasound reports, lab reports, and other vitals. This will enable your physician back home to continue seamlessly with your post-bariatric care.
Your final decision
For your weight loss surgery in Mexico, only you can be the best judge of your situation at the end of the day and make a judicious decision about going ahead with the procedure.
Bariatric surgery is currently one of the most sought-after procedures in the pantheon of Mexico medical tourism for American patients. If you keep a positive mind and plan well for an affordable weight loss surgery in Mexico, you can be on the road to superior health and fitness sooner than you think.