Financing Weight Loss Surgery in Mexico: Bariatric Financing Options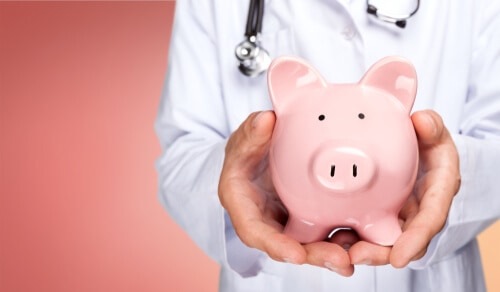 Mexico presents a win-win scenario for American and Canadian patients who want to choose medical tourism for their weight loss surgery.
The procedure costs are significantly more affordable in Mexico and the healthcare industry in general faces less regulatory mandates in the country. At the same time, patients have a number of options for financing weight loss surgery in Mexico at competitive rates.
The cost comparison shown below indicates how choosing bariatric surgery in Mexico can potentially amount to paying 50% or even less than what it costs in the United States.
The best thing is that the cost benefit comes without a compromise on quality. Over 90% of patients experience remarkable weight loss after their bariatric surgery in Mexico.
Bariatric Surgery Cost Comparison between Mexico and US
| | | |
| --- | --- | --- |
| Type of Weight Loss Surgery | Approx. Cost in Mexico | Approx. Cost in the US |
| Lap Band Surgery | $3,000 to $6,500 | $8,700 to $29,000 |
| Gastric Sleeve Surgery | $4,000 to $9,000 | $15,000 to $25,000 |
| Gastric Bypass Surgery | $6,500 to $11,000 | $23,000 to $31,000 |
Financing Gastric Sleeve Surgery in Mexico
While you are evaluating the option of financing weight loss surgery in Mexico, you should also consider what costs are included. Most of the bariatric centers in Mexico offer all-inclusive weight loss surgery packages. In cities such as Tijuana, the cost of gastric sleeve in Mexico covers the following costs:
Anesthesiologists' fees
Two surgeons in the operating room or one surgeon and a qualified first assistant
Pre- and post-surgery medications
Consolidated operating facility costs
All pre-operative tests and evaluations
Nutritional consultations before and after the procedure
Fill adjustments for lap band and follow-up care
Accommodation at a 5-star or 4-star hotel or an equivalent facility
Ground transportation to and from the San Diego airport
For any revision surgery, an additional pre-operative fee might be payable. For this and other clarifications, it is important to discuss the cost inclusions with the liaison staff before finalizing a package.
It is prudent to arrive in Mexico a couple of days prior to the surgery. This is vital for acclimatization in a foreign country, and it also helps in anxiety management and timely completion of your pre-operative procedures.
You May Also Like: Is it Safe to Have Weight Loss Surgery in Mexico
Self-Pay (Cash) for Weight Loss Surgery in Mexico
For some people, paying cash for weight loss surgery in Mexico is the preferred payment method. It proves to be a handy resource to utilize their bank savings. Besides, cash payment also reduces the overall cost by way of avoiding the interest costs if the money is borrowed.
You can determine your choice after discussing your financial requirements with a few bariatric centers in Mexico. The task becomes much easier if you have a good credit score. It may also help in negotiating a loan at a lower interest.
There is no perfect way but if they prefer cash and are willing to lower the price somewhat for the surgery, and even if they are not, you may want to head over to an ATM machine in a mall or bank to obtain the cash. There are plenty of places to do this.
Citerra Financing for Weight Loss Surgery in Mexico
Citerra Finance is a niche operator who specializes in financing bariatric surgeries in Mexico. The company has a network of lenders who offer customized solutions depending upon the type weight loss surgery and your credit profile.
Citerra lenders are experienced professionals who can secure loans for weight loss surgery in Mexico in an easy and hassle-free manner.
Citerra Finance is known for its comprehensive services. Going beyond medical finance, the company also arranges for 2-way travel expenses. It also provides some extra cash for incidental and personal spending while you are in Mexico.
Clearly, financing weight loss surgery in Mexico is convenient and cost-effective with Citerra Finance.
Citerra Finance Loan Approval Process
You will find the company's loan approval process very convenient. It requires you to complete a simple online form. Thereafter, Citerra's expert assessors evaluate the case based on the financial standing of you and the co-signer. If you qualify, a Citerra loan can be funded in just 45 minutes!
This is as close as it can get to real-time loan processing!
Once the bank approves the loan, the funds are deposited directly in the bariatric center's account with Jet Medical Tourism. This clears the way for a relaxed, hassle-free surgical process. What's more, Citerra loans are offered at competitive interest rates.
For Americans who are choosing an offshore bariatric surgery, there can be no better destination than Mexico, and in particular, Tijuana. It offers economical advantages, convenience, and expertise, and has high quality healthcare and medical facilities.
Related Article: Learn About the Benefits of Low Cost Weight Loss Surgery in Mexico
eMedical Financing Solutions
This company specializes in tailoring finance solutions for patients with various credit histories. It has several finance plans for you with A, B, C, and D levels of credit.
eMedical Financing Solutions works with several large lending institutions. Hence, it is able to approve higher volumes of loans than companies that operate with a single lender.
Benefits of choosing eMedical include:
You can get competitive interest rates starting from 9.9%
Loan application procedure is fairly simple
You have the flexibility to choose a loan term from 1 to 7 years
If you choose a credit card payment program, it will entitle you to a cash-back
Even if you don't have a family member who can be a co-signor for your loan, the company will accept a non-family members as co-signor
Medicard®/iFinance Canada®
Medicard® offers flexible financing options for patient from Canada. The company is known for patient-friendly, fast and easy processing of loans. It has a financing model that allows you to finance the bariatric procedure either fully or partially, depending upon your requirement.
Medicard® has gained a reputation for being the best bariatric surgery financing option in Canada. Because of its efficiency and reliability, it has helped hundreds of thousands of patients receive care that they otherwise would not have had immediate access to.
United Medical Credit (UMC)
This company is known for its wide range of loans that are not limited to just lap-band, gastric sleeve, Roux-en-Y gastric bypass and mini gastric bypass. The benefits of opting for a UMC loan are:
Loans of up to $35,000
Easy monthly payments
Best interest rates
No penalty for prepayment
Several options of loan terms
Mexico Weight Loss Surgery Financing Options
The cost of gastric sleeve surgery in Mexico and other weight loss surgical procedures is approximately 50 to 70 percent of the cost in the US and Canada.
This comes as a relief for patients who do not want to pay the higher prices charged by the medical service providers in the US or Canada. Or, who do not have insurance coverage for weight loss surgery in their home country.
The low cost of bariatric surgery in Mexico, coupled with available financing options, has made Mexico an affordable destination for weight-loss related medical tourism.
No wonder that each year, an increasing number of Americans and Canadians head for Mexico to lose weight successfully, without losing a fortune!
Related Article of Interest: Why Get Weight Loss Surgery in Mexico