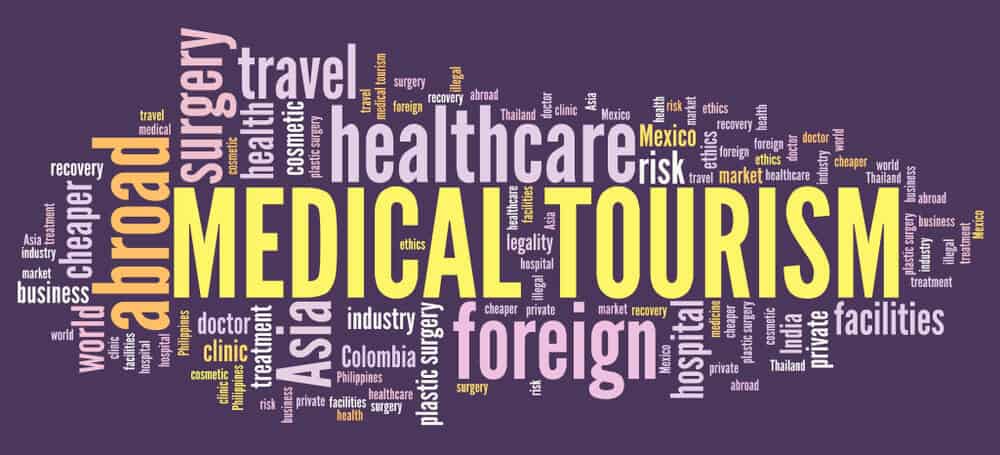 Millions of adults in the US and Canada continue to struggle with excessive body weight or obesity and related health problems. When the body mass becomes resistant to diet and exercise, the doctors may recommend bariatric surgery (weight loss surgery) as a medically safe and proven way to restore a healthy body. Opting a safe weight loss surgery is very critical for all those who want to lose weight.
However, a large number of patients are either uninsured, under-insured, or do not qualify for bariatric surgery coverage (or their health insurance does not cover this surgery at all which is mainly the case) even if they have an adequate health insurance policy.
This is where weight loss surgery in Mexico has emerged as a highly safe and affordable treatment option, which is changing the lives of thousands of American and Canadian patients for the better. Contact Jet Medical Tourism® today.
Safety of weight loss surgery in Mexico
According to a research paper published in the American Journal of Medicine (2017), as many as 1.4 million Americans chose medical care out of the country. The researchers estimated that figures would rise to nearly 1.8 million in 2018, a 25 percent increase.
The rate of medical tourists to Mexico for procedures like weight loss surgery is growing at 25 percent a year. This is the most resounding evidence of the safety and success of procedures such as bariatric surgery in Mexico.
Numbers don't lie, and millions of Americans seeking these procedures every year out of the country cannot be wrong.
If these patients were not satisfied with the results of their weight loss surgery in Mexico, their annual numbers would be declining, not rising. Word of mouth spreads fast. The national media and social media in the US are both highly proactive and vigilant.
If the rate of medical complications or surgery risks in Mexico was higher than in the US, there would be daily reports of such events published in the media. And, the suffering patients would not remain silent.
However, nothing of that sort is happening. On the contrary, medical tourism is growing in Mexico, led by procedures such as bariatric surgery in Mexico, is booming.
Accredited bariatric surgery hospitals in Mexico
According to a recent Commonwealth Fund Health Survey report, 41 million (or 23 percent) of Americans are under-insured. The CDC recognizes this situation and accepts the fact that Americans are increasingly seeking bariatric surgery in Mexico.
Instead of discouraging Americans from going to Mexico for weight loss surgery and other medical treatments, the CDC recommends checking the qualifications of Mexico weight loss surgeons and comparing Mexico bariatric surgery centers and hospitals against the JCI standards (the gold standard for hospitals in the US).
If you seek weight loss surgery in Tijuana Mexico through a reliable and established medical tourism facilitator, you have a safe and convenient opportunity to receive the best treatment from top qualified bariatric surgeons in Mexico.
Some of the experienced surgeons in Mexico are also professors and mentors to new surgeons in Mexico and the US, and a few are even members of the American Society for Metabolic and Bariatric Surgery.
The JCI (Joint Commission International) in the US is working with international healthcare facilities to raise the standards of care for Americans traveling to Mexico and other places for medical tourism. According to the data available, between 2010 and 2015, the number of JCI-accredited international hospitals has risen by 1,000 percent.
JCI accreditation as well as the national accreditation for hospitals and weight loss surgery centers in Mexico ensures that the facility is up-to-date with surgical technology, the surgeons are board certified, the necessary protocol for post-operative bariatric care is in place, and more.
Medical tourism agency for Mexico bariatric surgery
If you are considering weight loss surgery in Mexico for yourself or a loved one, as a first step, you should not rush into surgery at the very first Mexican hospital or bariatric surgery center that offers a "great" deal. If you just look for the lowest price, you will only get what you pay for.
You need to choose a dedicated and experienced weight loss surgery tourism facilitator for Mexico who understands the medical complexities of obese patients and who has some of the best Mexican bariatric surgeons on board.
The facilitator should have the specialized knowledge and experience about bariatric surgery in Mexico, and should recognize the patient's needs for multi-specialty care, nutritional counseling, psychological support, and continuing care after a successful surgery.
YOU MIGHT ALSO LIKE: Bariatric weight loss surgery procedures
Reputable bariatric centers in Mexico will usually offer a continuing care program or follow-up guidelines to patients. Some are even equipped to provide remote patient monitoring to make that the patient achieves enduring success with their weight loss.
Your weight reduction surgery goals in Mexico can be achieved in a consummate and satisfying manner when your medical tourism facilitator is able to ensure you receive the highest quality care in Mexico.
Mexico weight loss surgery reviews
If you are struggling with chronic obesity in the US or Canada, bariatric surgery in Mexico can provide a life-changing experience. State of the art medical facilities in Mexico are equipped to offer cutting-edge weight reduction surgery techniques, such as sleeve gastrectomy, gastric bypass, adjustable gastric band, and duodenal switch surgery.
Claudia from San Francisco chose gastric sleeve surgery in Mexico, a procedure designed to reduce her stomach by nearly 80 percent. The surgery reduces the stomach to a tube-like pouch, which eliminates the patient's need to overeat.
Claudia was at peace with her decision as she had received positive feedback from past patients, and more importantly, she had engaged the services of a trusted and salient medical tourism facilitator for her weight loss surgery in Mexico.
In February 2018, Claudia visited one of the well-known weight loss surgery centers in Tijuana, Mexico for her surgery. However, she wasn't alone. Her older brother, who also suffered from obesity, chose to undergo the same procedure as well. Claudia said that due to genetic factors, obesity ran in her family.
Claudia's brother was a pre-diabetic, but she was not. They arrived in Tijuana just a day before the surgery. She and her brother had a tacit agreement that they would simply walk away if they felt uncomfortable at the bariatric surgery clinic in Tijuana for any reason.
However, she was in for a pleasant surprise. Most of the staff members at the center spoke English, were warm and caring, and made her feel completely at home. Both Claudia and her brother met the bariatric surgeon whose assuring replies to all their questions and concerns put them at ease.
The next day as she was wheeled into the surgery room, she recalls counting backward from 25 at the request of her anesthesiologist, and fell asleep.
Safe and successful bariatric surgery in Mexico
When she woke up, she found herself in a recovery room. As the effect of anesthesia wore off, she was thrilled to know that her surgery had gone off without a hitch and she was all set to experience a fitter, healthier, and more youthful figure.
According to Claudia, she managed to save about $10,000 by choosing to have her bariatric surgery in Tijuana instead of the US. She had received quotes in the range of $15,000 to $20,000 (which is far too much) from doctors in the US for sleeve gastrectomy. But in Tijuana, the same procedure had cost her only $5,000.
Claudia says that it is the best and most life-altering decision she ever made. She is enthusiastic about sharing her experience with her friends and family.
She has no inhibitions about it, and she only feels gratitude towards her bariatric surgery team in Tijuana and her bariatric surgery facilitator for Mexico who had put all the logistics in place for her and encouraged her to make this trans-formative decision for the sake of her own health and longevity.
Today, Claudia has shed almost 85 pounds, and four dress sizes. She experienced no complications from her weight loss surgery in Mexico, nor did her brother Stephen.
Claudia's life has changed for the better. She can do all the physical activities that she could never dream of doing before. She has found a new zest for living life to the full. She exercises every day, and eats nutrition-dense foods with high fiber to meet her dietary requirements.
She no longer has cravings for junk food, and in fact, overeating causes discomfort, even if she tries it because her stomach is now too small. Her work life, her personal relationships, and her self-esteem have dramatically improved.
Claudia's life-changing experience has already encouraged one of her friends to consider weight loss surgery in Mexico. Claudia intends to visit Mexico with her and is already making plans to explore the scenic beauty and beaches of this marvelous global tourist destination.
CHECK OUT: Low cost weight loss surgery in Mexico
Research Study Proves Efficacy and Safety of Weight Loss Surgery in Mexico
Analysis of 500 Surgeries Performed at a Mexican Bariatric Center
A retrospective research study (published at ScienceDirect.com) was performed on all the patients who received weight reduction surgery at one hospital in Mexico over a period of 4.5 years. The study analyzed the data related to patient demographics, the surgical complications (early and late), the peri-operative variables, the type 2 diabetes remission, and weight loss failure.
The study analyzed the case records of all the patients who had undergone bariatric surgery from January 1st, 2013 to May 31st, 2017 at the Mexican hospital center. Patient selection was done in accordance with the NIH (National Institutes of Health) standards in the US for the comprehensive treatment of obesity and overweight.
Results of the Study
The study covered 500 selected patients, whose mean age was 38.8 years and the mean BMI (body mass index) was 44.1 kg/m2. The most common co-morbidities among these patients included high blood pressure, diabetes, and dyslipidemia.
Out of 500 patients, 85.8% received laparoscopic gastric bypass surgery, 13% received sleeve gastrectomy, and 1% underwent revision surgeries. Early complication rate was 9.8% and late complication rate was 12.2%. The death rate was 0%.
Overall weight loss (as the excess weight loss percentage) at 12 months was 76.9% and at 24 months was 77.6%. Highest weight loss was noticed in patients that received laparoscopic gastric bypass surgery.
In the patients who suffered from type 2 diabetes, 68.7% showed total remission of the disease, while 9.3% presented with partial remission. Improvement was seen in 21.8% of the patients.
Conclusion of the Study
The researchers concluded that the results of 500 patients who underweight weight loss surgery at a single center in Mexico were similar to the results reported worldwide, and in particular, the results were similar to those reported at referral centers in industrialized nations, such as the United States.
In the researchers' own words: "In our experience at a high-volume hospital center (in Mexico), bariatric surgery is safe and effective, based on the low number of adverse effects and consequent weight loss and type 2 diabetes mellitus control."
"In conclusion, it is our experience that bariatric surgery (in Mexico) is safe and effective, based on the low number of complications and on weight loss associated with important metabolic control."
Choose the right weight loss surgery facilitator for Mexico
Statistics and research studies provide scientific and conclusive evidence that bariatric surgery in Mexico is as safe as anywhere else in the world, including the United States.
But just as you would choose the best bariatric surgeon in the US, you should also have the same goal when you are considering bariatric surgery in Mexico.
A profound and proven bariatric surgery facilitator for Mexico could be your most important partner in your journey to health and fitness.