Did you know that going to Mexico for weight loss surgery can save you HUGE money! Over the last decade, medical tourism in Mexico has emerged as a safe and credible option for millions of patients from the US and Canada who are suffering from a range of health conditions.
In particular, bariatric surgery in Mexico is attracting the attention of American and Canadian patients because of the numerous benefits, both health and financial related.
The health benefits of low cost weight loss surgery in Mexico can include long term remission of type 2 diabetes, improved cardiovascular health and elimination of obstructive sleep apnea.
For obese patients in the US, the financial benefits of affordable weight loss surgery in Mexico can add up to $92,000 over their lifetime.
As a result, you can save up to 75 percent on bariatric surgeries including gastric bypass, mini gastric bypass, and gastric sleeve in Tijuana, Nuevo Laredo, Cancun, and other regions in Mexico .
Cost Advantages of Weight Loss Surgery in Mexico
According to a research report published in the prestigious American Journal of Medicine, the cost of various medical procedures (including bariatric surgery and metabolic surgery in Mexico) is up to 65 percent lower than the cost in the United States.
Various other reports over the years have shown that the overall cost of weight loss surgery in Mexico can be up to 80 percent cheaper (one-fifth the cost of the same procedure in the US).
The American Journal of Medicine

report says that this dramatically lower cost of medical services in Mexico is possible because the surgeons, doctors, and other medical workers have a lower pay (due to lower cost of living).
Secondly, patients are willing to pay cash for their surgical procedures. This reduces insurance-related costs, and the significant costs of malpractice insurance are also largely avoided in Mexico.
In other words, low cost weight loss surgery in Mexico does not mean that the quality of medical services or facilities is lower.
It is simply that Mexico's general living expenses are far lower than those in the US, particularly the healthcare expenses.
Benefit of Low Cost Weight Loss Surgery in Mexico: Reduced Medical Costs
According to a report published in The Fiscal Times in 2015, an obese patient in the US has to bear an extra economic burden of more than $92,000 over their lifetime for a variety of reasons. (At 2019 rates, this amount is in excess of $100,000.)
A research report published by the

National Institutes of Health

(NIH) in the US showed that obesity increases the annual medical expenses of an individual by $2,741 (computed in 2005 dollars).
Another

NIH report

showed that gastric bypass surgery for weight loss is the single most effective measure to treat Type 2 diabetes. Weight loss surgery also reduces hypertension, cholesterol levels, joint pains and cancer risks, according to the report.
These improvements can significantly reduce medical costs of the patients over their lifetime.
Clearly, apart from the health and longevity benefits, which are priceless and incalculable, even purely from a financial perspective, choosing a low cost weight loss surgery in Mexico makes compelling economic sense.
Bariatric surgery doesn't just reduce or eliminate additional expenses related with weight loss. Bariatric surgery in Mexico is a cost effective solution, and the investment will result in a lifetime of savings. Cost effectiveness is the first and foremost benefit of weight loss surgery in Mexico.
Mexico Bariatric Surgery: Lower Costs, Benefits: Lack of Insurance Coverage
Even if an American or Canadian patient chooses simply the best accredited weight loss surgery hospital and the most qualified bariatric surgeon in Mexico, their overall cost of surgery, stay and medical travel will be less than $7,000.
That results in just 7 percent of the overall economic burden they would otherwise bear during their lifetime ($7,000 divided by $100,000 burden).
The problem in the US and Canada is insurance coverage for procedures such as weight loss surgery is drastically lacking. There is also financial reasons for this as well. Regardless, things are cheaper and more affordable in Mexico on all levels.
Patients seeking bariatric surgery may not qualify because they are not "sufficiently obese" according to the insurance requirements. Nothing could be more ironical than this, where you are required to put on more weight just to qualify for insurance coverage.
Many American and Canadian patients who do qualify may still not have enough insurance to cover for all the costs of weight loss surgery, including unexpected or hidden fees in many cases.
If someone wants to be covered by insurance for weight issues they should be willing to pay more for that insurance. It's no different than buying a car – if you want all the bells and whistles you will have to pay more for that make, model and trim level.
With substantial deductibles and co-pays and non-coverage of expenses like anesthesia fees, recovery costs, and certain lab tests, patients are often too under-insured to receive bariatric surgery in the US or Canada.
Yes, if you have the proverbial "Cadillac-level" health insurance plan (which will cost more as has been insinuated), you might be covered for extremely expensive weight loss surgeries in America.
According to a Commonwealth Fund report, as many as 41 million or 28 percent of the American population is under-insured.
In some cases, your insurance company may cover bariatric surgery, but your employer may not have bought the "rider" that is required for weight loss coverage. (Health plans in the US typically do not cover bariatric surgery as a standard procedure, and your employer must separately opt in to this coverage).
Advantages of Lower Priced Weight Loss Surgery in Mexico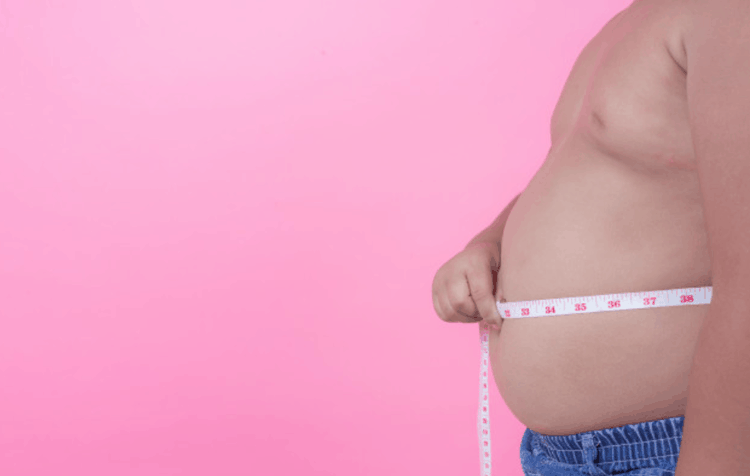 A mini gastric bypass can cost $35,000 in the United States. But, you'll reap the financial benefits of lower prices in Mexico for the same weight loss surgery. More importantly, if you're battling obesity, visiting Mexico for bariatric surgery can be a smart long-term investment.
By having

weight loss surgery in Mexico

, your out-of-pocket cost will be much less when compared to the United States or Canada. Affordable weight loss surgery in Mexico generally consists of all-inclusive packages.
The costs include bariatric surgeon fees, hospital costs, patient meals, post surgery X-rays, pain medications, hotel accommodations, and ground transportation.
Local sightseeing tours, medical complications insurance coverage and additional hotel nights can be included for a small cost.
How Much Is Weight Loss Surgery In Mexico
Lower priced bariatric procedures in Mexico such as gastric bypass and gastric sleeve surgery are being scheduled daily by American and Canadian medical tourists. And, their average cost of weight loss surgery in Mexico is about 75 percent cheaper than the cost in US and Canada.
Mexico's lower cost of living and cheaper medical staff salaries, office expenses and other costs contribute to lower-priced weight loss surgeries in top Mexico medical tourism destinations.
Weight Loss Tourism to Mexico is Still Tourism
While you pay a fraction of the costs for your weight loss surgery in Mexico, you also get to travel and experience one of the most exotic beach holiday destinations in the world as an added bonus!
A scrumptious shrimp taco for $22 pesos (about $1.15) – you cannot beat that (the condiments are amazing)!