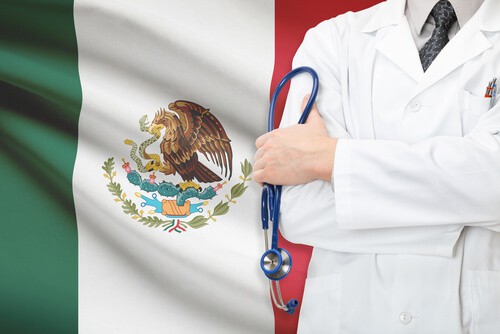 Medical Tourism in Mexico ranks in the top five medical tourism destinations world-wide. Its projected that over one million medical tourists from the US and Canada visit Mexico each year for low cost medical treatment.
Mexico medical tourism has become a hotbed of medical tourist activity. In fact, roughly one million Californians alone travel to Mexico for medical treatment each year, and that's to say nothing about Americans from other states, Canadians, and Europeans who all choose healthcare in Mexico.
Some of the most common reasons why people choose medical tourism in Mexico are the low costs, highly trained doctors and surgeons, the comprehensive healthcare, the flexibility of scheduling and low wait times, and the great selection of regions and hospitals in Mexico.
With benefits like this, it's no wonder that more and more people are choosing to seek medical tourism in Mexico instead of at home.
"More than 70 percent of Mexico's US patients travel from the border states of California, Texas, or Arizona. Nearby patients from San Diego, Los Angeles, Phoenix, Tucson, Dallas, and Houston make the two- to six-hour trek across the border to their clinic of choice, stay a night or two in a hotel, and then drive back."
~Patients Beyond Borders
Doctors of Medical Tourism in Mexico
Many of the doctors, surgeons, nurses, dentists, and other medical practitioners in Mexico are highly trained and skilled professionals who have excellent patient safety records.
Moreover, many of the country's medical practitioners have traveled to other countries like the U.S. for all or part of their training, so language barriers aren't usually a problem for English-speaking medical tourists.
In terms of Mexico clinics and hospitals, the country also has a number of modern and state-of-the-art facilities that are Joint Commission International or CSG accredited, equipped with high-tech medical equipment and technology, and have access to the latest drugs and medications.
Mexico Medical Tourism Healthcare
The range of treatments, surgeries, and procedures available in Mexico rivals many other countries, including Canada and the U.S. In fact, there are even some procedures offered in the country that aren't available in other places because of FDA and other medical regulations.
Beyond that, many people also travel to Mexico to seek affordable medical care when health insurance won't cover a procedure, as is often the case with weight loss surgeries such as gastric sleeve surgery, gastric bypass surgery, duodenal switch, gastric sleeve plication, and lap band surgery.
However, bariatric surgery isn't the only thing that brings international medical tourists to Mexico, and other common procedures sought in the country include:
Dental checkups, surgery, and treatment
Cosmetic surgery
Hip and knee replacement
Heart surgery
Eye surgery
Fertility treatment
Orthopedic care
Low Cost of Medical Tourism in Mexico
The average cost of medical treatments in Mexico is between 50 and 75 percent cheaper than in the United States. This is why many uninsured and under-insured Americans visit Mexico for healthcare treatments.
In fact, the cost of medical tourism in Mexico is so low that some people can save thousands of dollars, even after you factor in the additional cost of travel and accommodations.
For instance, one of the most popular bariatric procedures that bring people to Mexico is gastric sleeve surgery, and an American patient will typically save over $15,000 by opting for the surgery in Mexico instead of at home, where it would cost around $20,000.
As discussed, the medical care in Mexico is standard for what you'd find at home, so where do the cost-savings come from? In general, the cost in Mexico is cheaper, including rent, equipment, drugs, wages, training, legal fees, and other costs, and this gets passed on to patients in the form of affordable medical care.
Popular Medical Treatments in Mexico
For some medical tourists, including Canadians, the major draw of medical tourism in Mexico isn't the cost-savings, but rather the time-savings. In Canada, where healthcare is nationalized and universal, bariatric surgery is covered by insurance, but the average wait time is just over five years.
You could also opt for surgery at a private clinic if you want faster treatment, but then you'll have to pay out of pocket, and it will cost you roughly the same as in the U.S.
But thanks to the low cost of healthcare in Mexico, Canadians can benefit from affordable access to weight loss surgery and other procedures, and get treatment within a few weeks as opposed to a few years.
Top 5 Mexico Locations for Medical Tourism
Mexico now has 15 healthcare clusters spread across the country, including popular medical tourism cities such as Tijuana, Mexico City, Chihuahua, Quintana Roo, Jalisco, Puebla, Sonoro, Yucatan, and San Luis Potosi, among others.
The country's powerful medical tourism advisory council, which is creating public policies to develop and promote Mexico medical tourism, comprises central government agencies, topmost research, and academic institutions and large corporations.
There are several locations in Mexico, and each has a number of hospitals and facilities for medical tourists to choose from. Some of the most popular regions in Mexico for medical tourism include:
Tijuana
Cancun
Nuevo Laredo
Monterrey
Guadalajara
Medical tourism in Mexico has been on the rise for the last 20 or so years, and the reasons for this include the high quality of medical care, the quick and efficient service without extended wait times, the low cost of surgeries and treatments, and the great selection of medical services and hospitals.
To make your trip as simple and stress-free as possible, consider partnering with Jet Medical Tourism, a company that can help you choose the right clinic and doctor, provide pre-op and follow up services, and even all-inclusive trip options.
Jet Medical Tourism helps patients travel to Mexico for low cost medical treatments. We posted an article about the advantages of medical tourism in Mexico: Demand for Mexico Bariatric Surgery Continues to Increase