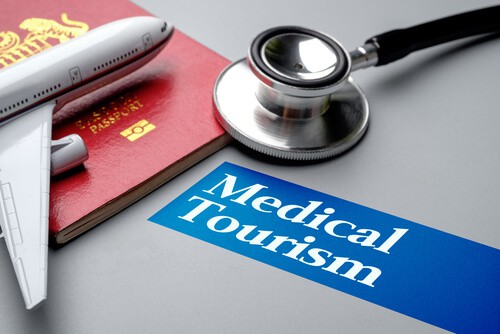 Medical Tourism in Mexico is booming, with more than one million people from the US and Canada crossing the border each year for affordable healthcare in Mexico.
From routine medical care to specialized dental work and advanced cosmetic surgery and weight loss procedures, Mexico is a booming medical tourism destination for a growing number of Americans with each passing year.
Higher Medical Costs in the US without Insurance Coverage
When the Affordable Care Act (ACA) was introduced in the US, many analysts thought that it would dim the prospects of medical tourism in Mexico. However, the number of uninsured persons in the US still hovers in the range of 20 million because the ACA actually raised the cost of healthcare in America while hurting small and medium size businesses.
Insurance companies particularly do not provide coverage for procedures they consider "elective" (medically non-essential) or procedures where the research is still not conclusive.
For instance, advanced fertility treatments, stem cell therapies, plastic surgery, bariatric surgery, and cosmetic dental procedures are usually not covered under the health insurance plans in the US.
Low Costs, High Quality Care
In Mexico, American patients can expect to achieve substantial cost savings. For example, weight loss surgery in Mexico is about 70 percent cheaper than in the US, and dental care is about 60 percent cheaper.
Patient feedback shows that for many people, Mexico medical tourism turns out to be a thoroughly satisfying and happy experience.
Patients often report that the quality of care is comparable to the US and in terms of attentiveness of the doctors, Mexico is probably better.
Doctors in Mexico are more thorough in their check-ups and patients do not feel as rushed as they do in the US.
Patients receive the cost estimates upfront, and there are no surprises.
According to A.V. Bustamante, professor of health policy at the UCLA Fielding School of Public Health, health care is not really different in Mexico. In fact, it is quite similar. Americans who want to take advantage of medical tourism in Mexico use private hospitals and private clinics, which have maintained high standards of care.
Safe and Popular Destination for Global Tourists
Over the decades, Mexico's safety and security environment has dramatically improved. Leisure tourism has been thriving as much as medical tourism in Mexico because visitors from all over the world feel safe when they visit the country's spectacular beaches and other popular destinations.
Figures published by the Bank of Mexico show that in 2016, the total number of international tourists who visited the country was more than 35 million, representing a jump of nearly 10 percent from the previous year. At present, Mexico ranks among the world's 10 most visited countries.
Progressive Economy and Promising Future
Robust economic policies and strong financial governance in Mexico over the last few years has encouraged free trade and resulted in a growing national economy. The country has tariff-free trade agreements with dozens of nations, and Mexico is now ranked among the handful of multi-trillion dollar economies in the world.
Clearly, the healthcare in Mexico is improving rapidly in this progressive economic environment. Medical tourism in Mexico has a bright future ahead as it continues to be an employment generating industry and contributes significantly to the local economy.