Surgery date: September 23, 2019
Start weight: 265 lbs (Sep. 2019)
End weight: 180 lbs (Apr. 2020)
Weight loss: 85 lbs and counting
Gastric Bypass Success Story Timeframe: So far Carole has lost 85 lbs within the first 4-months of surgery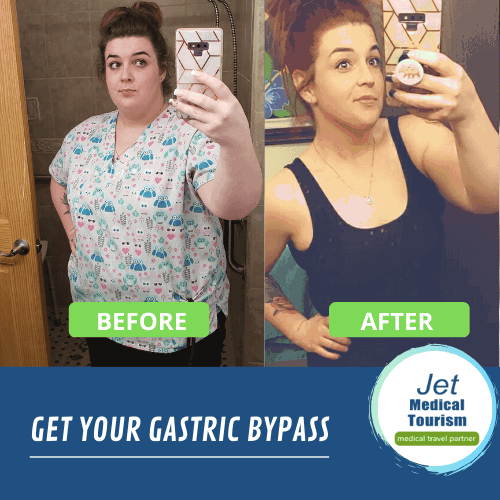 Carole from Colorado spent years battling depression that contributed to and worsened her weight gain. This started a vicious cycle of emotional eating as an unhealthy coping mechanism in response to the extreme low mood depression brings.
Along with seeking out treatment for her depression, Carole decided to pursue bariatric surgery with Jet Medical Tourism to help push her towards her goals of a healthy body and mind.
In just 6 months after gastric bypass surgery Carole was 80 lbs. lighter and well on her way to the better quality of life that she desired. Carole saw health benefits in other areas of her work and home life and said:
"I am a better wife and mother and am able to take better care of my residents. The increased mobility has been astonishing."
One of her admitted exciting accomplishments was the day she weighed less than her husband who has been one of her biggest supporters throughout this process.
Today Carole is enjoying the motivation weight-loss has given her to live a more active and healthier lifestyle. When comparing life prior to gastric bypass surgery with Jet Medical Tourism to life now it is all about change in in what she wants to do each day:
"I want to be more active. I want to go on more hikes rather than sitting at home. My moods are better and to put it simply, I am happier."

Related:
Related Posts: