Impact Of Coronavirus (COVID-19) On Medical Tourism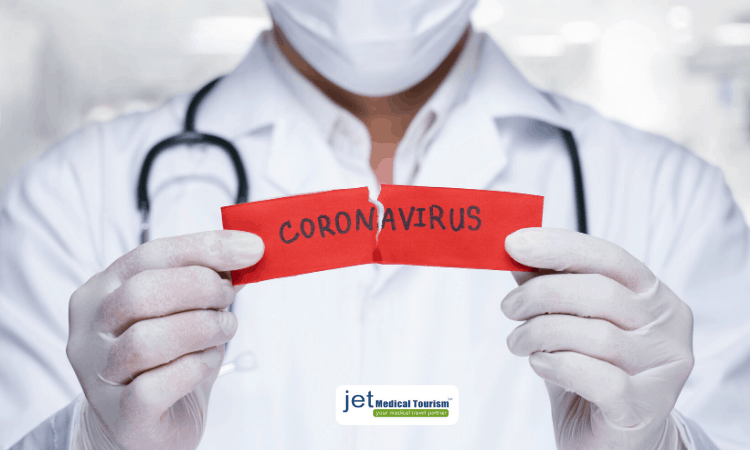 The coronavirus (COVID -19) outbreak has been officially declared a pandemic by the World Health Organization. As governments and medical facilities around the world are scrambling to control the situation, you might be wondering what it means for the medical tourism industry.
Can you still head to Mexico for your bariatric surgery or other procedure you scheduled? Is it safe for the Americans to leave their hometown right now?
In this comprehensive guide, we are going to tackle all of these questions and more. So, grab a hot cup of coffee and let's learn everything you need to know about coronavirus and its impact on your next medical trip outside the country.
Jet Medical Tourism
®
efforts on the coronavirus pandemic
The coronavirus situation is very fluid and Jet Medical Tourism® is doing everything possible to provide you with the latest updates. Please be assured that there are many leading medical professionals across Mexico who are working tirelessly to ensure we have the best possible resources, protocols, and plans in place to protect patients and community.
We are continuously coordinating with our medical teams in Mexico as we take all necessary precautions to get ready for providing safe care to any individual who presents with the coronavirus.
Here are some of the steps Jet Medical Tourism® and the medical staff in Mexico are taken to help slow COVID-19 transmission within facilities and community as a whole:
Strict visitor restrictions have been instituted throughout the facilities in Mexico.
Do not greet any visitor by hand or kiss.
Drivers are instructed to sanitize vehicles with disinfectant wipes prior to transporting visitors.
All visitors are being screened for COVID-19 symptoms, such as sore throat, cough, or fever. Any visitor with obvious signs is being kindly asked to leave.
Upon arrival at the hospital in Mexico, the medical staff will ask visitors to wash their hands and offer disinfectant wipes.
Patients will proceed to fill out a medical questionnaire aimed at detecting potential cases of coronavirus.
In the case that a visitor shows symptoms, hospital staff will immediately notify the United States embassy in Mexico or the corresponding country according to the nationality of the patient, as well as health authorities in Mexico. If you are an American citizen or resident, an immediate transfer to a hospital in San Diego, California will be requested.
Visitors will be asked to avoid constantly leaving the hospital, and they will be asked to wash their hands upon each entry.
Doctors and staff will wash hands before and after treating each patient.
Remove from all common areas, magazines, brochures and all material that may have been in contact with patients who are found infected.
Visitor(s) with any respiratory symptoms may be asked to postpone their visit until they are feeling better.
Use alcohol between consultations to clean everything including the reception tables.
Our medical teams in Mexico have undergone thorough training for screening patients for COVID-19. They are screening every patient for relevant travel history and exposure to potential coronavirus cases.
Jet Medical Tourism® is working around the clock to keep our caregivers well educated and trained to better handle the viral outbreak. The facilities that our medical teams use to perform surgeries have also been equipped with adequate supplies of medical-grade face masks and ventilators.
Is the US-Mexico border shut down due to COVID-19?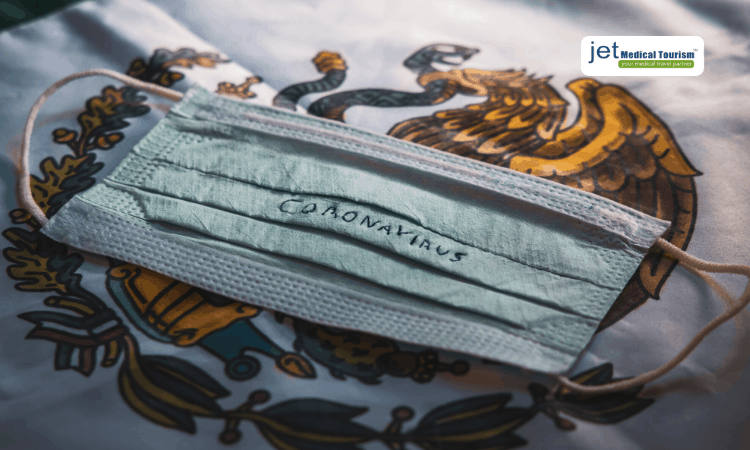 No, there is no border shutdown as of March 20th, 2020. But we will keep you posted if that changes.
Patients' safety is our first priority
We need to mention that our patients' safety is of utmost importance. We will keep our customers informed as the situation changes.
First and foremost, the healthcare providers at Jet Medical Tourism® have sworn to serve our patients and community. Coronavirus or no coronavirus, our top priority is to always ensure we provide excellent care to our patients while also protecting the health of our caregivers.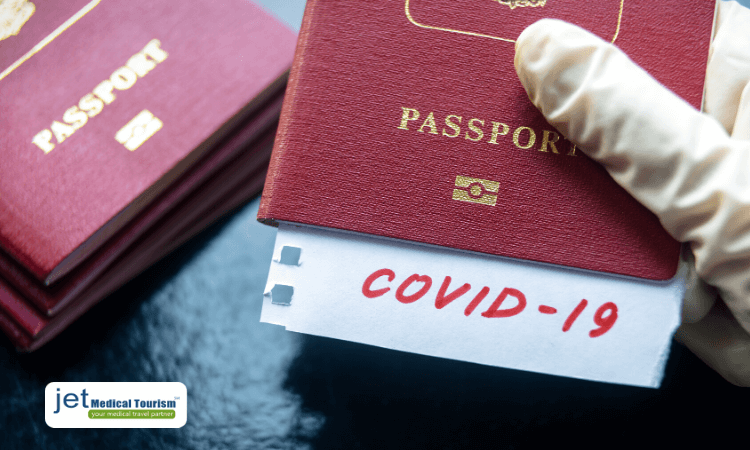 Adhering to these values has allowed us to remain calm and well-prepared to deal with this health crisis.
We are closely following the travel notices issued by the World Health Organization (WHO) and Centers for Disease Control and Prevention (CDC). Since these are subject to change, we will re-evaluate our own medical travel restrictions accordingly.
Jet Medical Tourism® has been closely monitoring the evolving coronavirus outbreak. Our healthcare providers are always aware of the possibility of emerging infections in this incredibly interconnected world. Our medical and surgical teams are always preparing for these situations through drills and trainings.
Coronavirus (COVID-19): An Overview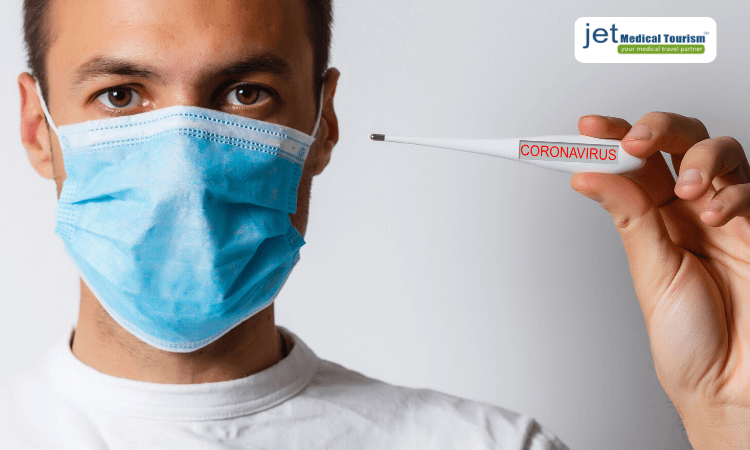 Coronavirus, scientifically known as COVID-19 or colloquially known as the Wuhan virus, is a respiratory disease that spreads from individual to individual. This is a novel coronavirus that was first identified during a medical investigation into a viral outbreak in the Wuhan region of China.
According to the most recent information, this virus is passed from person to person. It's also been found that coronavirus has a community spread feature to it, which means that many people have caught the virus in particular areas.
Even though the coronavirus was first detected in China, it has now spread to over 100 countries across the globe, as reported by the World Health Organization (WHO). The viral outbreak was declared an international public health emergency by the WHO on January 30th.
The health officials have still not been able to identify the exact source of the virus. However, several early theories indicate that it may have originated in a seafood market in Wuhan, China.
A study published on January 25th notes that the patient with the first ever reported case of coronavirus became sick on December 1st, 2019. This patient had no link to the market, so the investigations are still ongoing.
Coronavirus Symptoms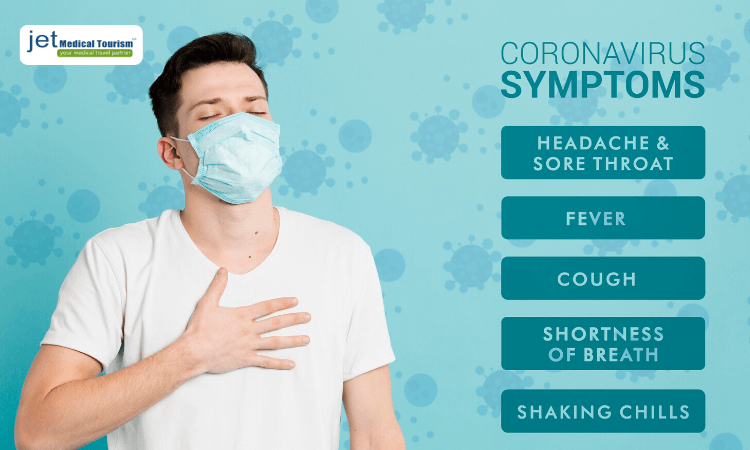 The common symptoms of coronavirus include:
Shortness of breath
Fever
Cough
In rare cases, patients can also develop severe respiratory problems that can lead to kidney failure and death.
If you are experiencing any kind of difficulty breathing or have a fever, please call your doctor and explain your symptoms over the phone before visiting the medical facility.
Note: When you talk to your physician over the phone, make sure you tell them if you've traveled outside the country (especially to China, Italy, South Korea, Japan, and Iran) in the past 14 days. Also, let them know if you suspect you've been in close proximity of someone who has already contracted the virus. Close proximity means within 6 feet.
Coronavirus Safety & Prevention Tips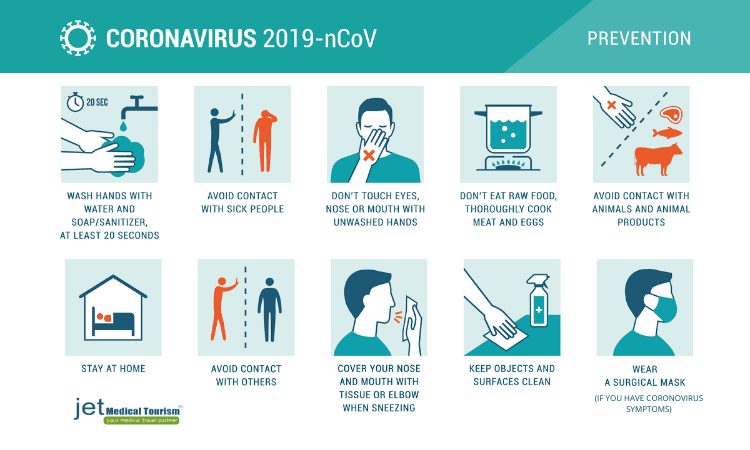 Health agencies around the world, including the Centers for Disease Control (CDC) and WHO have issued the following guidelines to prevent the coronavirus from spreading:
Wash your hands throughout the day, for at least 20 seconds.
Use soap and water to wash your hands thoroughly, or you can also use a hand sanitizer with at least 60% alcohol.
Disinfect and thoroughly clean objects and surfaces that are frequently touched by people (such as door handles)
Don't touch your mouth, nose, or eyes without washing your hands first. Just avoid touching your face.
Use a tissue to cover your sneeze or cough, then throw the used tissue in the trash.
Stay inside your home if you are feeling ill.
Avoid close contact with people who are ill.
Following these tips will help you minimize your risk of contracting the COVID-19. As of yet, there is no specific treatment available, so please adhere to these guidelines as strictly as possible.
Coronavirus: Facts vs. Myths
Now that you know the common symptoms of coronavirus and how to protect yourself against infection, it's time to bust some myths.
There's a lot of information circulating around about this pandemic so it's critical to know what's true and what's not. Here are some of the most common facts you need to know:
Coronavirus was deliberately created in a lab: False. This is conspiracy theory at its best. No human beings or "shadow governments" are responsible for creating/releasing coronavirus. What happened is the virus present in a diseased animal underwent evolution and got passed over to humans.
Consuming bleach or acetic acid can help prevent the coronavirus infection: False. Swallowing or gargling with acetic acid, bleach, essential oils, ethanol, steroids, salt water, or anything else won't protect you from the virus. In fact, all of these practices are very dangerous and can cause permanent damage.
Buying products that are shipped from China will make you ill: False. As of March 17th, scientists note that coronavirus doesn't stay alive on surfaces and objects for extended periods. It is nearly impossible that you would get coronavirus from a package that was in transit for numerous days or weeks.
A vaccine to cure coronavirus is available: False. Scientists are working on developing a vaccine that's effective and safe for humans but it's going to take several months.
Wearing a face mask will protect you from coronavirus: False. Only a handful of face mask models (like N95) can protect you against getting infected. Those disposable, lightweight surgical masks are useless against the virus. But please keep in mind that stocking up on the specialized face masks make fewer available for our brave healthcare workers and sick patients who truly need them.
Impact of coronavirus on medical tourism industry
If you have been planning to travel outside the United States for a medical treatment, the present state of affairs might be a matter of concern for you. However, you should know that the CDC doesn't consider Mexico dangerous for medical travelers right now.
The CDC has listed most of the places in Mexico as a level-2 travel advisory. Destinations or countries are ranked from 1 to 3, with 1 and 2 considered safe to travel. A destination ranked level-3 is considered a warning not to travel to that area.
We recommend following CDC's guidelines and avoid any kind of travel right now, but your situation may be different if you're suffering from a severe medical issue that needs urgent attention. In that case, please call the medical facility before visiting.
At Jet Medical Tourism®, our first priority is patient's safety and we are taking all the necessary precautions to contain the outbreak. If you have any questions or concern, don't hesitate to contact us
Coronavirus in the United States
Millions of Americans are going through a tough time as their lives are disrupted following the COVID-19 outbreak. Most of the US cities have closed schools, offices, bars, theaters, and restaurants as new cases emerge every day.
Government officials as well as the medical authorities are promoting "social distancing" which means avoiding mixing up with people.
The first case of coronavirus in the US was identified when a 35-year old man returned to Washington State from Wuhan, China. On January 20th, it was confirmed that the man had contracted COVID-19. Since then, the virus has spread to almost every state in America but the west coast has more than its fair share.
All conferences, musical concerts, soccer/basketball games, and large gatherings of any kind have been canceled in the US.
On March 11th, President Donald Trump announced that all travel from Europe to the US is being suspended for the next 30 days.
On March 13th, the US Congress passed a bill to help people who have been affected by the virus. The bill allows access to food aid and free testing, and sick leave for those who are most at risk for COVID-19.
Coronavirus in Mexico
Mexico is not completely unaffected by the coronavirus either. The country confirmed its first 3 cases on February 28, 2020. These three patients were traveling together and had stayed in Italy for a week in February before coming back home.
Like all the other nations, Mexico is also tackling the outbreak with utmost attention and severity.
Hugo Lopez-Gatell, the Health Under-Secretary of Mexico, has urged people to avoid attending any type of gatherings. He also said that Mexico is practicing strict regulations to move into the Phase 2 of the coronavirus containment efforts as quickly as possible.
As Mexican health officials remain focused on rigorous testing for the virus. It's warmer in Mexico and sunny so it should be safer than many colder countries.
Deaths from coronavirus vs. deaths from obesity: putting things in perspective
Amid all the chaos of coronavirus, the attention seems to have shifted from the obesity epidemic in the world.
If you or a loved one is suffering from obesity or morbid obesity, it can increase the risk for many severe health complications, including diabetes and cancer. But that's not all.
According to the WHO, COVID-19 can be especially deadly for people who have obesity-related health issues.
The CDC also reports that older populations and people with obesity-related diseases are getting hit the hardest by coronavirus. If you are obese and have a heart disease, you are at a much higher risk of severe COVID-19 complications.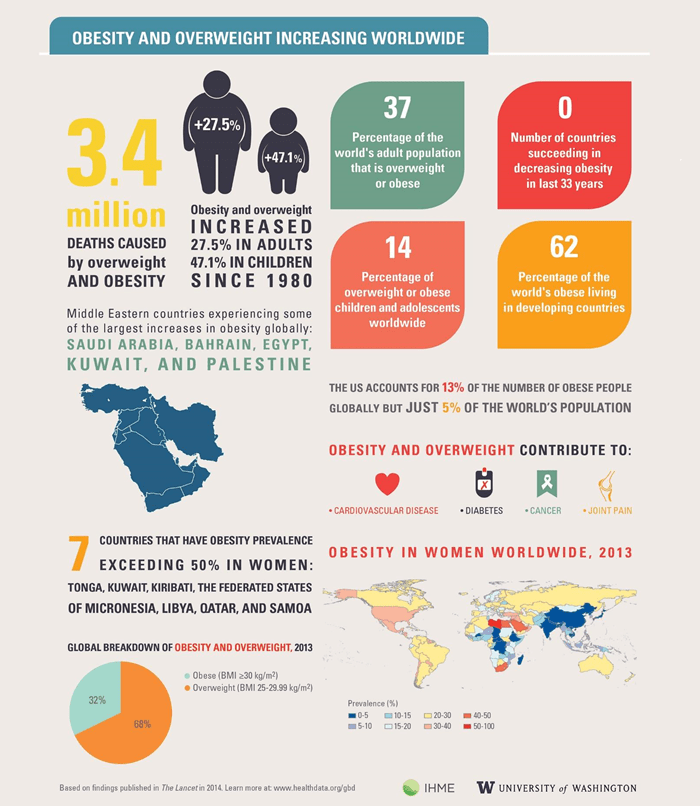 If you're still wondering how obesity can be deadlier than coronavirus, here are some important facts for you:
At least 3.4 million people die each year as a result of being obese or overweight.
Obesity-related issues like diabetes, heart disease, and certain types of cancer are some of the leading causes of premature death around the globe.
In 2017 alone, 8% of global deaths (that's 4.7 million people) were caused by obesity.
According to some estimates, the average medical cost of obesity in the US in 2015 was $92,235 per person.
In other words, obesity won't only endanger your health, it could leave you and your family financially broke too!
On the other hand, the majority of coronavirus cases are mild, and more than 90% people are able to return to their former healthy selves.
Please note that we are not undermining the severity of COVID-19 in any way, but the statistics have to be considered when comparing obesity with coronavirus. And the coronavirus is no where near as bad as swine flu, Ebola, and many other diseases.
Coronavirus is dangerous enough in itself but couple with obesity, it can prove fatal. If you have been considering undergoing a bariatric procedure to shed the extra pounds, this might be a wake-up call for you. Jet Medical Tourism® can help fight back obesity. Apply now to learn more about the process.