Kelly Osbourne Weight Loss Transformation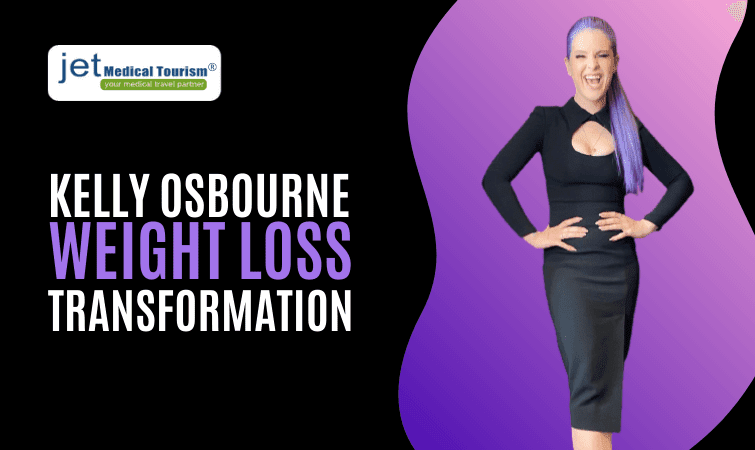 On March 5th, 2002, the world was first introduced to Kelly Osbourne, when she made an appearance in MTV's American reality TV show "The Osbournes," featuring the family life of rock star Ozzy Osbourne, his wife and popular TV host Sharon, and their daughter Kelly Osbourne. The Emmy-winning TV show went on to become MTV's highest-rated and most-viewed series ever.
The viewers worldwide as well as the media fell in love with Kelly, who was famously described by the Rolling Stone magazine as "the unlikely candidate for America's sweetheart." Kelly later said that the presence of reality TV cameras at her home for months had placed her under great stress. She was, after all, just 17 at that time.
Contact Jet Medical Tourism® today.
About Kelly Osbourne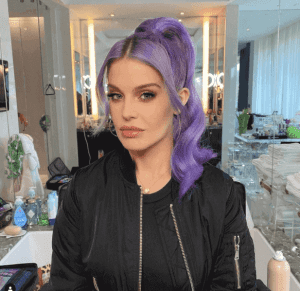 Although Kelly Osbourne weight loss surgery is the story that has been making waves ever since she publicly announced it in 2020, Kelly is a lot more than her stunning looks and style. She is an actress, model, TV personality, singer, and fashion designer. Following her spectacular debut in The Osbournes (2002 to 2005), Kelly made appearances in a number of TV and stage programs.
She was one of the judges in 2016 for the show Australia's Got Talent, and has been a judge since 2015 till now on the American Reality TV show Project Runway Junior. In 2019, she made an appearance as the Ladybug on The Masked Singer (Season 2).
Kelly Osbourne then and now
Of late, Kelly's fans as well as millions of women who are struggling with obesity have been more interested in knowing how did Kelly lose weight? But many people are not aware that her obesity at one point even led her to become a drug addict. So, she has actually fought and won not one but two battles: addiction and obesity.
When she was barely 13, she became dependent on Vicodin after she was prescribed this medication following her surgery for tonsillitis. Because she couldn't afford it, she switched to heroin, which was "cheaper." She recalled in an interview that the drug provided her relief from the voices that had been piercing her head for years: "You are ugly, you are fat, no one likes you."
"I'm an emotional eater"
To understand the real Kelly Osbourne before after story, it is important to understand what a young woman may go through when she is stigmatized for her excess body weight. Kelly Osbourne weight loss happened much later in life – after years of struggle with drugs and obesity. There came a time in her life when she was popping dozens of addictive pills a day and vomiting blood.
Finally, her mother Sharon found out about her addiction, and decided to get her treated. It took a total of seven rehab stints, apart from two stays in institutions for mental health to help her finally become free of her addiction. But there's more to the Kelly Osbourne then and now story. Her addiction to drugs was only replaced by an addiction to food.
"I just got fatter and fatter… I'm an emotional eater," she said in a 2010 interview to Shape magazine. That's exactly the kind of battle that thousands of women go through in the US every year with overweight and obesity conditions. When we see in Kelly Osbourne before and after weight loss pictures tells only half the story. It doesn't tell about the long journey of struggle that preceded the weight loss surgery.
How did Kelly Osbourne lose weight
Kelly Osbourne surgery weight loss was the final step in her body transformation journey, but she had been working hard already for a few years to shed excess pounds. Of course, it wasn't easy for her for a number of reasons. Apart from her problem of emotional eating, she also developed a fear of visiting the gym.
Kelly couldn't bring herself to face other people in the gym who were slimmer than her. It would increase her anxiety and she kept reeling under the burden of comparison with other people of her age. But she found her inspiration when she competed in the 2009 dance reality show "Dancing with the Stars."
Before and during the dance show, she managed to lose nearly 30 pounds. While Kelly's weight loss photos from that time are not accessible, it is not difficult to imagine the kind of dramatic transformation she could achieve when she knew she was competing to win. However, as it happens in most cases, once the show ended, she began to regain weight once again.
Kelly Osbourne surgery weight loss
Finally, let's get to how did Kelly Osbourne lose weight – as much as 90 lbs.? She underwent gastric sleeve surgery in 2018 to eliminate her excess weight and restore her health and figure. Following her life-changing decision, there's a world of difference between Kelly's then and now. By going public about her bariatric surgery, Kelly has become an inspiration for millions of women worldwide who wonder whether a surgery is the right thing to do.
Kelly's weight loss photos now serve as loud and clear evidence of the benefits of gastric sleeve surgery for people who are struggling with obesity. The surgery helped the former reality star to correct her diet and pursue a life focused on fitness, health and balanced eating. Most importantly, she did all this without feeling embarrassed, scared or guilty. She did not care to hide it from the world.
"I had surgery. I don't care what anyone has to say. I did it, and I'm proud of it," she said on the Hollywood Raw podcast while discussing the now-famous Kelly's surgery weight loss. While revealing the fact of her bariatric surgery, Kelly emphatically declared, "I will never lie about it ever." She went on to openly endorse gastric sleeve surgery by telling the world: "It is the best thing I have ever done."
Kelly Osbourne before and after
Clearly, Kelly Osbourne before and after weight loss success story is impressive. But the success did not come without personal commitment and dedication to lose excess weight. Kelly explained for the sake of new patients, "I had to fix my head before I could fix my body. You can never go into this if you're not in a good mindset."
Moreover, the bariatric surgery by itself will not do the job. It is not a quick fix, she says. "If you don't eat right, if you don't work out, you will regain weight," advises Kelly. The surgery will facilitate that process, and help make it possible. In an interview, she summed up her inspiration behind the now-iconic Kelly Osbourne surgery weight loss with these words: "I did it for me. I did it because I wanted to live."
Having been in the media spotlight for a long time, Kelly's image was etched in the mind of her fans. But following her dramatic transformation, even her most ardent admirers found it hard to believe the stunning Kelly's before and after weight loss images. As her photographs went viral in the mainstream publications as well as social media, it made waves worldwide – with mixed emotions of awe, envy, and admiration.
Kelly Osbourne's weight loss photos had become possible with her consent. Leading bariatric surgeons cheered Kelly for her forthrightness and transparency. As she lost weight, she had become a role model of courage for thousands of patients who suffer the unspoken social stigma that is often associated with obesity. Kelly dispelled the myth that bariatric surgery is some kind of a deceptive thing that should be hidden from the society.
Kelly Osbourne surgery weight loss before and after images have unambiguously established the truth regarding gastric sleeve surgery. It can help you get rid of obesity for good, restore your health and fitness, and make you the center of attraction among your family, friends, co-workers and the rest of the world. If Kelly, who has battled addictions and emotional challenges, can do it, so can you.
YOU MIGHT ALSO LIKE: Gastric sleeve before and after pictures: Best photos (2021)
Inspired by Kelly Osbourne's transformation?
One of the most memorable Kelly Osbourne weight loss photos is an Instagram image where she is seen holding up a size 2 piece of clothing with a caption that says: "Yes… I'm bragging because I worked hard and it feels good!" Kelly's surgery weight loss is a story that is inspiring generations of women to consider a life-changing bariatric surgery.
Kelly Osbourne weight loss story is the stuff that legends are made of. If you have been sitting on the fence regarding whether to go for a gastric sleeve surgery or not, remind yourself of the spectacular weight loss journey of this amazing woman Kelly. Take a good look at some of the authentic Kelly's before and after weight loss pictures – and ask yourself: Isn't it time to follow Kelly's footsteps and go for a life-altering weight loss surgery?
DISCLAIMER: The material for this story has been obtained from several online publications and websites. The images used are also available in public domain. We have no direct source to verify the information included in this story. We advise the readers to consult with a qualified medical professional before making any decision regarding their weight loss plans, and not make any decision based on this story.