Quartz Hotel & Spa Tijuana Mexico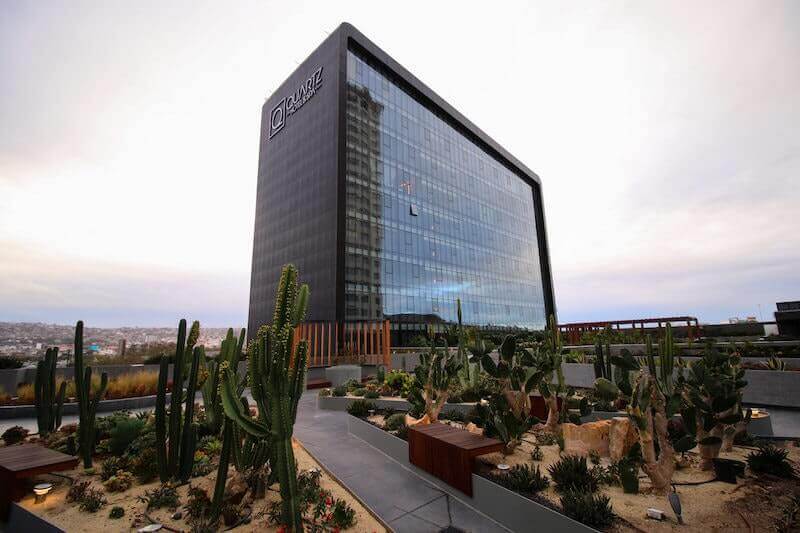 Jet Medical Tourism® has partnered with Quartz Hotel & Spa in Tijuana, Mexico to provide safe, comfortable, and luxurious 5-Star accommodation as part of our plastic surgery packages. Quartz Hotel & Spa offers the perfect environment to help you focus on your health and well-being, uplift your spirits, and experience complete renewal and relaxation that is vital to your recovery.
Ideal Setting for Medical Tourists
Quartz Hotel & Spa has been developed keeping in mind the unique needs of medical tourists whose priority is to recuperate well in a safe and comfortable setting following their cosmetic or plastic surgery in Mexico. The hotel serves as an extension of the number one medical tourism complex in Tijuana so that you are in close proximity to your treatment providers at all times.
Quartz Hotel & Spa has a range of facilities and daily activities that are designed to help you maintain a healthy routine in order to recover faster after your surgery. You will benefit from the nutritious diets, calming spaces, and wellness experiences that are meant to restore your mind, body, and soul.
In consultation with your surgeon, you can also participate in yoga sessions and other rejuvenating activities. The hotel features an outdoor swimming pool, a garden, and a fitness center for exclusive use of the guests. These facilities and more will help you stay active and fit prior to your procedure and aid in your post-operative recovery as well.
Rooms, Amenities and Location
Every air-conditioned room at Quartz Hotel & Spa offers pool views. The room will include a private bathroom with a shower, a flat-screen TV, work desk, mini bar, electric tea pot, and a safety deposit box. To accommodate your needs as a medical tourist, the hotel also offers a special "Care Room" which is ideally designed to provide the necessary rest and comfort for you as well a companion.
You can enjoy access to a hot tub (in consultation with your doctor) and a terrace. The hotel provides free Wi-Fi facility, room service, shuttle service, and a 24-hour front desk. Options for American and Continental breakfast are available at the hotel. The hotel is conveniently located just 4.4 miles from Tijuana International Airport, and 1.9 miles from the popular El Popo Market. Jet Medical Tourism® team can assist you with any special requests you may have regarding your stay in Tijuana.