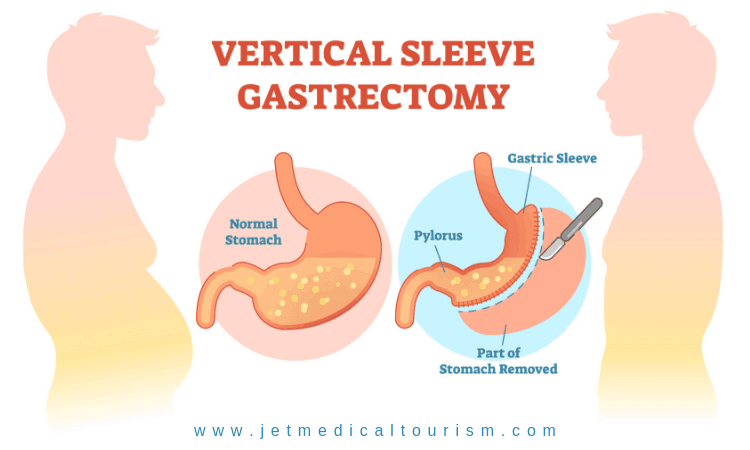 One of the first questions most obesity patients in the US and Canada have on their minds is: how much does gastric sleeve surgery cost? Sleeve gastrectomy is a safe and proven weight loss surgery, but the costs of this procedure can be prohibitive in both the US and Canada for many patients.
According to the American Society of Metabolic and Bariatric Surgery (ASMBS), weight loss surgery not only improves a patient's health, but also reduces their average annual healthcare costs by nearly 30 percent. In addition, their productivity at the workplace improves by $2,765 on average per year. 
In other words, to understand how much does gastric sleeve cost and whether it is worth it, patients should recognize the overall economic advantages, apart from the life-changing health benefits it provides. 
Looking for affordable gastric sleeve cost? Call Jet Medical Tourism® today for the lowest sleeve surgery cost in Mexico.
Average cost of gastric sleeve
Gastric sleeve cost in Mexico at an accredited hospital led by a highly qualified bariatric surgeon will be in the range of $3,800 to $5,500 on average. At this cost, you can expect similar quality standards and achieve similar results that you would expect at a leading weight loss surgery center in the US or Canada.
In contrast, gastric sleeve price in your home country could range anywhere from $15,000 to $20,000.
Gastric sleeve surgery cost in Mexico not only includes the surgeon's fee and hospital charges, but also the fee of other medical specialists and nursing staff, anesthesia costs, and pre-surgery diagnostics and lab work. Thousands of women and men from the US and Canada every year are able to get rid of obesity and related illnesses at highly affordable stomach sleeve cost in Mexico. 
Cost of obesity vs. cost of gastric sleeve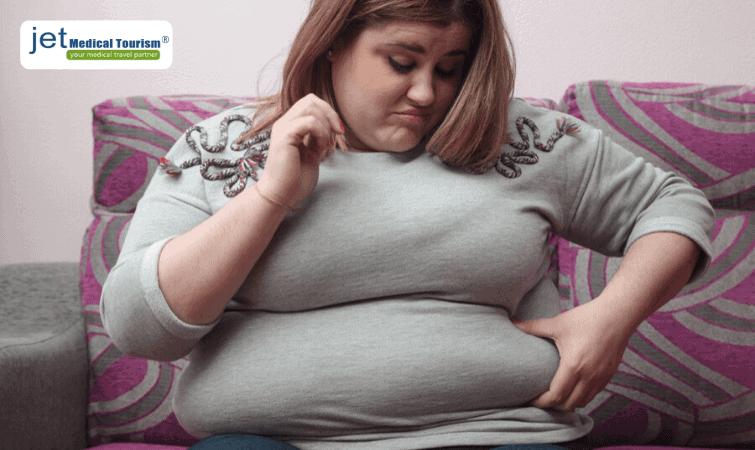 Gastric sleeve cost in Mexico is just a small fraction of the cost you would otherwise have to pay in your home country. Your body, health and life are priceless, and for a very small sleeve surgery cost in Mexico, you can restore them and live your life to the fullest while regaining a desirable, confident personality. 
Even if you want to compare stomach sleeve cost in Mexico vs. your cost of obesity in pure financial terms, you should know these facts:
Your costs of obesity in terms of direct medical costs and indirect opportunity costs (loss of work productivity) could be as high as $5,000 a year.

If you seek insurance coverage while you are suffering from obesity and/or related illnesses, your insurance premiums could be as much as $2,500 a year or more.

Obese adults are estimated to spend about 40 percent more on direct costs of healthcare over their lifetime compared to others who have a healthy weight.
In other words, your gastric sleeve price in Mexico is likely to pay for itself within the first year itself, while the non-financial benefits in terms of your longevity, health, personality, confidence, productivity, and relationships are going to be an invaluable gift for life!    
Gastric sleeve cost in Canada 
The average cost of gastric sleeve surgery in Canada usually ranges between $15,000 and $20,000 Canadian dollars. The price tag of disposable medical supplies would add about $2,500 to $3,000 to the end financial result. For many patients, these costs are unaffordable because their insurance won't cover this procedure. 
Insurance rules for bariatric surgery coverage are stringent in Canada, and patients often do not qualify for one reason or another. Even among those who qualify, the waiting periods can be frustrating, especially when the patient is suffering from obesity-related morbid conditions such as diabetes or heart disease. 
ALSO READ: Why Does Obesity Cause Diabetes?
No wonder, many Canadian patients are anxious to know how much does a gastric sleeve surgery cost in absence of medical coverage.  
Gastric sleeve cost in USA 
Obesity in the US has been growing like an epidemic. But thousands of American patients every year are unable to undergo weight loss surgery because the costs are too high and they are either uninsured or under-insured for this procedure. 
Vertical sleeve gastrectomy (VSG), commonly known as gastric sleeve surgery, is a proven treatment for obesity. Patients who need to understand how much does VSG cost should know that the average cost of the procedure in the US is about $15,400. However, this price survey was conducted by Obesity Coverage in 2015, and the current average prices are likely to be higher.
Patients should be aware that these are just the "average" costs. If you are looking for high quality weight loss surgery at a reputable American hospital and wish to choose a board certified bariatric surgeon, chances are that the costs would be significantly higher than average. 

Gastric sleeve cost in Mexico 
Considering how much does gastric sleeve surgery cost in the US and Canada, thousands of patients are choosing Mexico as their medical tourism destination for bariatric surgery. Patients can have their gastric sleeve surgery in Mexico performed successfully for less than one-third of the overall cost that they would pay in their home country. 
RELATED READ: Should You Get Bariatric Surgery in Mexico or USA? Compare Risks And Costs
Even when you choose one of the topmost accredited hospitals or weight loss surgery centers in Mexico, your total cost of gastric sleeve will be in the range of $3,500 to $4,500. Your surgery will be performed by a highly qualified and experienced bariatric surgeon with an established track record of success in these procedures. 
YOU MIGHT ALSO LIKE: Gastric Sleeve Mexico Reviews to Read Before Considering VSG
Mexico's geographical proximity to the US makes it the most attractive destination among various medical tourism options.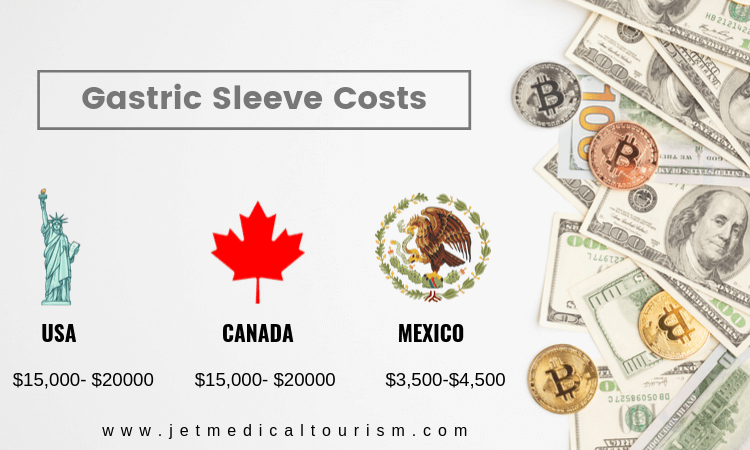 Even when you account for your travel and stay costs, your overall cost will be a fraction of the costs in the US. Jet Medical Tourism® is a leader in Mexico weight loss surgery tourism. You can discuss with a Jet Medical representative about how much does sleeve gastrectomy cost in Mexico.  
What costs are included in the gastric sleeve surgery price? 
While you evaluate your options for gastric sleeve surgery in Mexico and the potential cost savings, you should also review what cost elements are likely to be included in your Mexico sleeve gastrectomy cost package. 
Some of the best bariatric centers in Mexico will provide end-to-end services and include most of the cost components in their medical tourism package for you. 
These may include: 
Anesthesiologist's fee

Surgeon's fee 

Fee of other attending surgeons, doctors, and assistants 

Consolidated costs of the surgical facility

Pre-surgery lab tests and diagnostics

Pre- and post-operative medications

Nutrition consultation before and after the surgery

Overnight hospital stay, if needed

Follow-up care and consultation 
Ground transportation to and from the airport and accommodation in a nearby hotel may also be included in some of the cost packages, depending on your requirements. 
In a rare event, if you require a revision surgery in future, you may have to pay an additional fee. You should discuss this possibility and the cost implications with your medical tourism representative before you finalize the cost package. 
YOU MIGHT ALSO LIKE: Pros And Cons of Gastric Sleeve Surgery
Will my insurance cover gastric sleeve?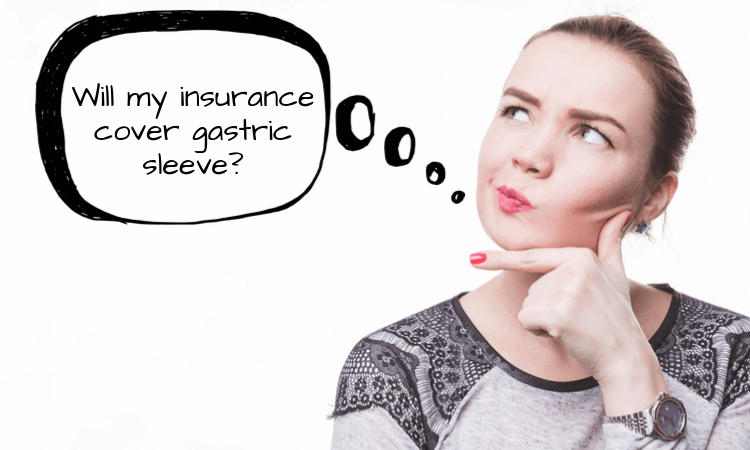 As a first step, you should speak to your health insurance provider in your home country whether you qualify for full coverage of gastric sleeve surgery costs, and how soon you can undergo the procedure. 
If you find that your US or Canada insurance coverage for sleeve gastrectomy is uncertain, inadequate, or involves delays, you should choose Mexico as your weight loss surgery destination.
Gastric sleeve cost without insurance
Gastric sleeve cost without insurance can be prohibitively high in the US or Canada. You will have to pay all expenses out of pocket, which can add up to anywhere from $15,000 to $20,000 in your home country. But the good news is that you can undergo state of the art gastric sleeve surgery in Mexico at nearly one-fourth of this cost. 
A low gastric sleeve cost without insurance in Mexico does not mean that the quality or safety profile of your surgery is going to be lower. It is simply that any non-insurance medical or surgical procedure in the US or Canada can be extremely expensive, while in Mexico the exact same procedure costs much lower. 
Gastric sleeve cost with insurance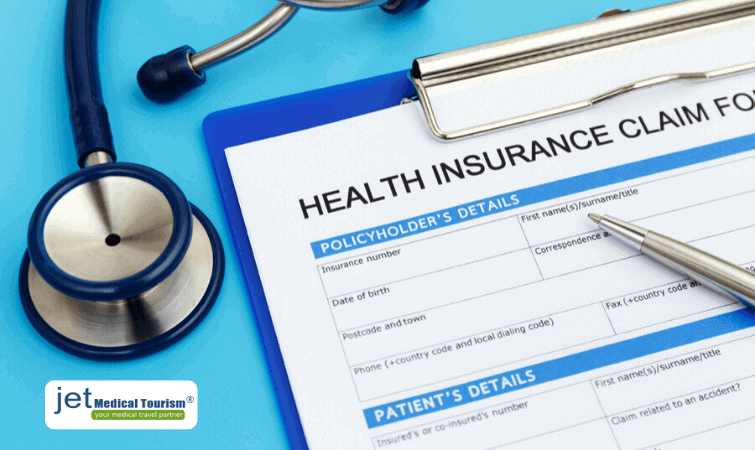 Gastric sleeve cost with insurance in Mexico will be similar to the non-insurance cost (except some insurance processing charges). If you have partial insurance coverage in your home country, or you do not qualify for coverage (due to BMI restrictions), you should talk to your insurance provider about the low gastric sleeve price you are getting in Mexico.
Your insurance company may be willing to cover your gastric sleeve cost with insurance in Mexico because they will save a significant amount of money. You should also be aware if you have insurance coverage for your primary gastric sleeve surgery, your insurer may also provide coverage for any related complications.
RELATED POST: Financing Weight Loss Surgery in Mexico: Bariatric Financing Options
How to get insurance to pay for gastric sleeve
Considering the low average cost of gastric sleeve in Mexico, your insurance company in the US or Canada may extend your coverage for your procedure in Mexico. Here are the suggested steps you should take: 
Check the terms and conditions of your insurance policy to see if it provides some coverage for weight loss surgery. 

Call your insurance agent or your carrier's office directly to ask whether you will qualify for gastric sleeve cost coverage in Mexico.

Note down the details of the qualifying letter or documents that they want from your Mexico bariatric surgeon to approve your coverage.

Once you have all the required information, speak to your Mexico surgeon's staff about the gastric sleeve procedure cost and the necessary documentation.

Gastric sleeve revision cost
Gastric sleeve revision cost in Mexico will be in the range of $4,500 to $5,500 on average. On the other hand, the average cost of gastric sleeve surgery (revision procedure) in the US or Canada could set you back by about $25,000. Gastric sleeve revision cost is usually a little higher than the primary surgery cost.
GASTRIC SLEEVE REVISION COST

USA/Canada
MEXICO
$25,000
$4,500 to $5,500
RELATED POST: Gastric Sleeve Failure: Can a gastric sleeve be redone?
The reason for the relatively higher gastric sleeve revision cost is that revision procedures are usually more complex and require more time of the surgeon and the other medical staff. In any case, for a gastric sleeve revision surgery, you need a bariatric surgeon in Mexico who is fully trained in revision procedures and has experience in handling complicated weight loss surgery cases. 
Once you have determined how much gastric sleeve surgery cost in Mexico, you will have the option to either pay for your procedure in cash, or finance it through a reliable loan provider. Several financial companies in your home country would be willing to offer flexible loan plans to suit your budget. You can expect competitive interest rates, depending on your loan amount and tenure.
Contact Jet Medical Tourism

®

for best gastric sleeve cost 
Jet Medical Tourism® is a trusted name for gastric sleeve surgery in Mexico. Call 855-506-6188 today to schedule a free consultation, or simply fill out this online questionnaire to receive valuable feedback.