Hospital Guadalajara,Tijuana Mexico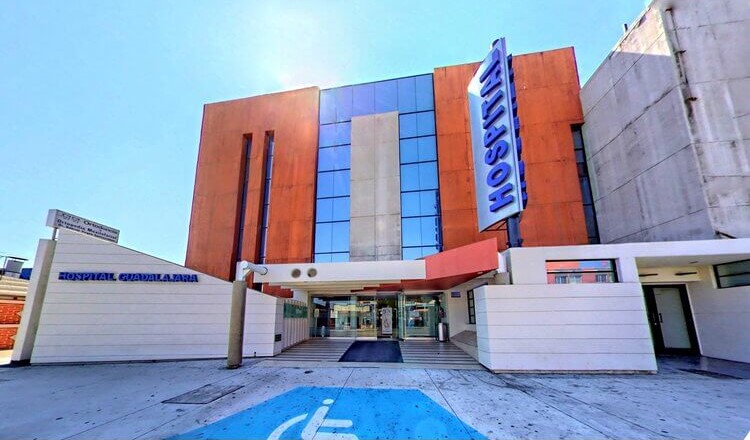 Hospital Guadalajara in Tijuana, Mexico is a CERTIFIED HOSPITAL equipped with best-in-class facilities for bariatric surgery, plastic surgery, and various other specialty medical and surgical procedures. Backed by a team of highly qualified and experienced doctors, surgeons and medical staff, Hospital Guadalajara ranks among the leading accredited hospitals in Mexico for medical tourists from the US and Canada who seek low cost but high quality weight loss surgery, plastic surgery and other procedures in Mexico.
Ready to book your bariatric surgery or plastic surgery at Hospital Guadalajara in Tijuana Mexico? Contact Jet Medical Tourism® today.Accredited by Mexico's General Health Council
Hospital Guadalajara distinguishes itself from most other hospitals and medical centers in Tijuana, Mexico because of its Accreditation from Consejo de Salubridad General or the General Health Council (GHC) in Mexico. GHC is the Mexican equivalent of the JCI accreditation in the United States. It established criteria for medical institutions and created the National Certification System for Medical Care Organizations (Sistema Nacional de Certificación de Establecimientos de Atención Medica (SiNaCEAM).
Only a small number of hospitals in Mexico have earned this prestigious accreditation after having cleared a rigorous evaluation process. Hospital Guadalajara achieved the GHC accreditation in 2016, which certifies it as a safe hospital of international standards. The hospital was awarded this recognition after its extensive implementation of a unique patient safety model and a demonstrable record of total patient satisfaction and success.
In the quality standards evaluation performed for the accreditation, Hospital Guadalajara scored an exceptionally high 98/100 rating.
The General Health Council in Mexico adopts a stringent approach while certifying a medical institution in Mexico. It requires the hospital to meet international standards of care, with a focus on patient safety, advanced quality of medical management, and continuous improvement. The goal is to provide equivalent of JCI accredited hospital standards to patients from the US and Canada and the highest level of medical care they are already accustomed to.
Hospital Guadalajara – Highlights
Accreditation from the Consejo de Salubridad General, Mexico
More than six decades of experience in providing hospital care
Multi-disciplinary team of surgeons and physicians specializing in 16 different areas of medical practice
Personalized care from fully trained and experienced support staff
State of the art operating rooms, intensive care, and emergency care
Comfortable and well-equipped standard rooms and master suites
On-site laboratory with quality control standards through affiliation with BIO-RAD Unity laboratory and PACAL (Quality Assurance Programs for Labs)
Well-stocked in-house pharmacy fitted with a smart inventory system
In-house facilities for ultrasound, CT scan, x-rays, and blood work
Dedicated floors for weight loss surgery
Exclusive recuperation areas
Full Range of Advanced Services
Established in 1959, Hospital Guadalajara has been providing world-class care to patients for decades with a full range of latest medical, surgical, and aesthetic services. Two complete floors at the hospital is exclusively dedicated to bariatric surgery, which is one of the most sought-after procedures at the hospital today.
With a dedicated focus on advanced medical technologies, constant innovation, and personalized care and attention to every patient, Hospital Guadalajara is the medical tourism destination of choice for thousands of patients from the US and Canada today.
The hospital has three fully-equipped operating rooms, an advanced intensive care unit for adults, a medical emergency unit, endoscopic and hospitalization rooms, apart from more than 30 well-appointed rooms and suites for patients. The hospital's interdisciplinary team of certified and experienced doctors and surgeons comprises of multiple specialties, including bariatric surgery and plastic and reconstructive surgery.
Plastic Surgery at Hospital Guadalajara
Hospital Guadalajara is equipped with advanced surgical technology and is backed by experienced board-certified plastic surgeons to provide a wide range of cosmetic and reconstructive procedures. Some of the key aesthetic procedures for the breast, body and face offered at Hospital Guadalajara in Tijuana Mexico include: 
Breast Surgery at Hospital Guadalajara
Contouring & Body Lifts at Hospital Guadalajara
Face & Neck Surgery at Hospital Guadalajara