A Tummy Tuck in Mexico may be an option for you to consider. At Jet Medical Tourism®, the Board Certified Plastic Surgeons have helped many patients achieve beautiful and natural looking results. They can also help you transform your stomach with an amazing tummy tuck.
Imagine yourself in six months – its time to take control and look AMAZING!
Board Certified Plastic Surgeon
Mexico Certified Hospital
$500 "Refundable" Deposit
Surgical team fees
Hospital fees (1 night)
Recovery center (3 nights)
Pre-operative exams
Compression garment
All ground transportation
Fill out the form to get started!
Why Get Tummy Tuck in Mexico?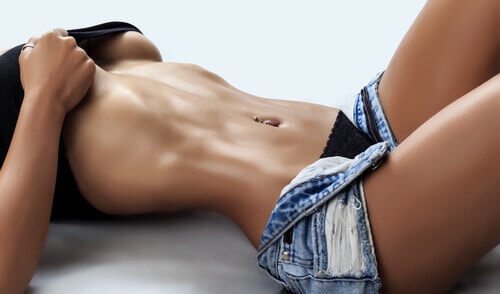 Each day, people like you travel from all parts of the U.S. and Canada to undergo a tummy tuck in Mexico.
In fact, Mexico offers you access to very affordable and highly experienced board certified cosmetic and plastic surgeons.
Best Location – Mexico is a short flight from the U.S. and Canada.
Financial Savings –

Save

up to 80% compared to the higher prices in U.S. and Canada.
Airport Location – Tijuana, Mexico is only a 20-minute drive from San Diego International Airport.
Top Destination – Mexico is a top destination for medical tourism and the very popular tummy tuck in Mexico.
Fast Booking – No delays in scheduling found in most overburdened hospitals in the U.S. and Canada.
Benefits of Tummy Tuck in Mexico
Choosing a tummy tuck surgery with our board certified plastic surgeons can:
Improve your physical appearance
Get rid of loose skin
Boost your self-esteem
Correct a ventral hernia
Improve abdominal tone, posture and back pain
Reduce stress urinary incontinence (bladder control condition)
Is a Tummy Tuck in Mexico Right for You?
If any of the following describe you, a tummy tuck may be an option to consider:
Your at an ideal body weight
Your abdominal muscles and skin are stretched and sagging following pregnancy
You still have loose, excess skin around your belly after losing significant amounts of weight