Medical Tourism in Tijuana Mexico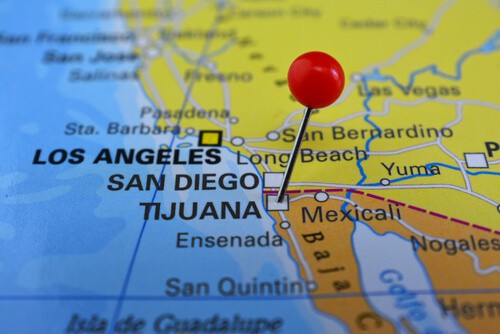 Medical Tourism in Tijuana Mexico is on the rise, and some of the most common procedures and surgeries that bring people to the city are bariatric surgery, dental work, joint replacements, and more.
Each year, almost 50 million people cross the border at San Diego into Tijuana, and a growing number of those people are visiting Mexico as medical tourists.
Most medical tourists traveling to Mexico are from the United States, but many also come from Canada and Europe, as well as several other countries.
There are also many reasons why people choose Tijuana as a medical tourism destination, including that the cost of healthcare is more affordable, there are a number of modern and/or accredited hospitals to choose from, the wait times are lower than in some countries, and Tijuana is a beautiful vacation destination that doubles as a provider of top-notch medical care for visitors.
Comprehensive medical services are available in Tijuana
Tijuana is a large and vibrant city that's home to a number of state-of-the-art hospitals and clinics that offer a full range of medical services, but one of the most common procedures that draw medical tourists are weight loss surgeries.
This includes the highly popular gastric sleeve surgery, as well as gastric bypass surgery and mini gastric bypass, duodenal switch, and lap band surgery.
Not only do doctors and hospitals in the city offer a superior quality of medical care, but they also offer some procedures that aren't performed in other countries, or that aren't covered by medical insurance elsewhere.
Beyond bariatric surgery, other common procedures that people come to Tijuana for include dental services, eye and heart surgery, orthopedic surgery (knee and hip replacement), cosmetic surgery, plastic surgery in Mexico and even fertility treatment.
Tijuana boasts some incredible hospitals and medical clinics
There are several hospitals, clinics, and medical centers in Tijuana that medical tourists can choose from, and a few, in particular, are especially popular with American, Canadian, and European visitors. Among the popular in the city include:
Angeles Hospital: This private hospital has been around since 2006, and in the last decade it has established itself as an example-setting facility, boasting Joint Commission International accreditation and a full range of services.
INT Hospital: This hospital is a dedicated weight-loss facility that has four operating rooms, and it's known for its superior standard of care, and the individual attention patients receive from doctors and staff.
Clinica San Juan: This clinic is a clean and modern surgical facility that's geared toward procedures that only require short-term stays, such as bariatric surgery.
Oasis of Hope Hospital: Oasis has been around since 1963, and is a favorite among locals and tourists alike because of its proximity to the beach, its full complement of services, and its excellent standard of care.
Advance Health Medical Center: This center specializes in a number of medical procedures, including all forms of bariatric surgery. The safe and clean environment is also very welcoming to patients and their visitors, and the licensed medical practitioners ensure the best care.
Top reasons to choose medical tourism in Tijuana Mexico
Tijuana is a hot-spot for the booming Mexico medical tourism business, and there are a number of reasons why international travelers choose this destination. As with other locations in Mexico, medical tourism in Tijuana has a number of benefits for international travelers, including:
Cost savings between 50 and 75 percent compared to American pricing
Drastically reduced wait times compared to Canada
Privacy and discretion
High quality of medical care
Procedures that aren't available elsewhere or not covered by insurance in other countries
Medical tourists are drawn to Tijuana specifically for a number of reasons, including its accessibility: the city has its own airport, or it's just a short trip from the San Diego International Airport.
Beyond that, Tijuana is also a vacationer's dream, and many medical tourists use their visit to also experience an unforgettable holiday. Some of the most popular reasons for vacationing in Tijuana include the stunning beaches such as world famous Rosarito Beach and Playas de Tijuana, local arts and culture, great restaurants, vibrant nightlife, mountainous vistas, historical points of interest, breathtaking geographical features, and more.
Medical tourism in Tijuana is on the rise, and this is because the quality of medical care is on par with what you'd expect in places like Canada and the U.S., but at a fraction of the cost. Furthermore, there are also several clinics and hospitals to choose from that offer a full range of services, top medical care, and certified physicians and surgeons.
Finally, Tijuana is also a beautiful and picturesque destination that's a favorite among travelers from all over the world. For the best experience possible, consider partnering with a medical tourism company that can offer all-inclusive packages that cover things like accommodations, surgery stays, pre- and post-op lab work, and more, and who can help guarantee you get the best treatment available in Tijuana.
Find out if you qualify for the Tijuana Mexico Gastric Sleeve by clicking through to our online application form or contact us today to find out more.
[button link="https://jetmedicaltourism.com/apply/" type="big" color="blue" newwindow="yes"] See If You Pre-Qualify[/button]
[button link="https://jetmedicaltourism.com/contact/" type="big" color="blue" newwindow="yes"] Contact Us Today[/button]