Gastric Sleeve in Tijuana Mexico may be the best option for you. At Jet Medical Tourism, our expert gastric sleeve surgeons have already helped hundreds of women and men lose thousands of pounds and transform their lives. Together, we can also help you achieve the "very best" long-term weight loss results.

Imagine yourself in 6-months – time to take control of Your Future!
We provide patients the #1 top-rated all-inclusive package for gastric sleeve in Tijuana.
100% all-inclusive
Best value in Mexico
Top rated surgeons
2 nights hospital stay
1 night luxury hotel
Pre-op lab work
Post-op x-ray and leak tests
Medication in Mexico
All ground transportation
Fill the form to get started!
What Patients Say About Gastric Sleeve in Tijuana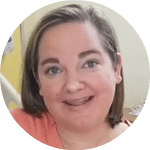 Amelia from Utah
"I had the gastric sleeve surgery in Tijuana Mexico with Jet Medical Tourism on Saturday. From the start, I've had an absolutely great experience and I would do it again if I need to."**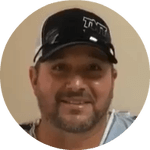 Thomas from Texas
"The entire experience with Jet Medical Tourism has been wonderful. The hospital staff is very polite, professional and one could not ask for any better service or any better care."**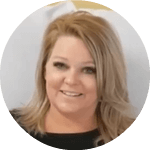 Tiffany from Arizona
"I booked my appointment through Jet Medical Tourism. It was a very easy process and I have had a great experience in Tijuana Mexico. The staff was lovely and I would do it again."**
I went to Tijuana Mexico with Dr. Reyes and had VSG done. Best decision I have ever made. Working with Kent at Jet Medical Tourism and him planning my whole trip for me definitely made my life a whole lot less complicated! Everyone was so friendly and very helpful and a super easy process! I highly recommend if you are considering WLS to give Kent with Jet Medical Tourism a call and he will have everything set up for you step by step in a short time! The prices are extremely low compared to the states which is an even better reason to give Kent a call!
Why Get Gastric Sleeve in Tijuana?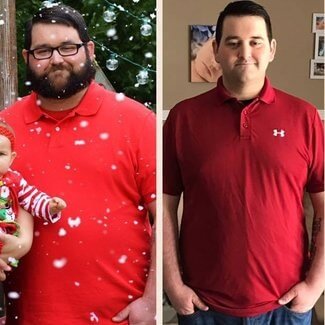 Each day, hundreds of people like you travel to have gastric sleeve in Tijuana. In fact, Tijuana offers you access to safe and affordable surgery, certified surgeons and full-service hospitals.
Best Location – Tijuana is a short flight from the U.S. and Canada.
Financial Savings –

Save

up to 80% compared to the U.S. and Canada.
Airport Location – Tijuana is only a 20-minute drive from San Diego International Airport.
Top Destination – Tijuana is a top destination for medical tourism and gastric sleeve surgery.
Fast Booking – No delays in scheduling found in most overburdened hospitals in the U.S. and Canada.
Do You Qualify for Gastric Sleeve Surgery?
Qualifications for the gastric sleeve in most cases include:
Body mass index (BMI) > 30
You attempted to lose weight with diet and exercise, but were not successful
BMI > 29 and suffer from negative health conditions related to obesity such as high blood pressure or diabetes