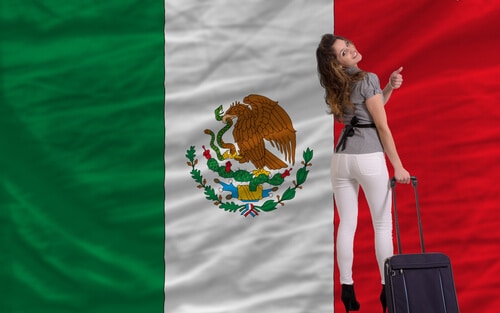 People who struggle with obesity and excess weight often spend their days imagining what it would be like to have the body of their dreams, and this can lead to unhealthy choices like crash diets, weight loss pills, binging and purging, poor eating habits, and other detrimental quick-fixes that don't provide real solutions.
But when you're committed to achieving your goal weight and lifelong health, one effective and long-term option is bariatric surgery. Often called weight loss surgery, bariatric surgery refers to a number of procedures performed on the stomach or intestines to encourage weight loss.
In the United States, bariatric surgery has been steadily increasing in popularity over the years, which is no surprise when you consider that over 36 percent of the American population is considered obese.
Unfortunately, getting this type of surgery in the U.S. is costly, and even if you have insurance, the procedure you want may not be covered. A viable alternative that many people have started exploring is weight loss surgery in Mexico, where you can get the same procedures and comparable quality of care for a fraction of the price.
In fact, bariatric surgery has become the most popular surgery that Americans seek outside of the U.S., which is a testament to how successful an option this is for people who want to reach and maintain a healthy weight.
Weight Loss Surgery Can Be a Life-Saving Medical Procedure
There's a well-known link between obesity and a number of health problems, including stroke, diabetes, heart disease, cancer, high blood pressure, respiratory problems, and more. Along with the many ways these diseases can negatively affect your quality of life, many of them can also be life-threatening.
For some people, weight loss surgery is an ideal solution that can help you lose weight, get your eating under control, and drastically decrease the chances of premature death from related diseases. Weight loss surgery can also reduce pain from diseases that are exacerbated by extra weight, such as arthritis, osteoarthritis, gout, migraines, and back and knee pain.
Beyond the medical benefits and the possibility of increased longevity, weight loss surgery also has a great impact on your quality of life, through improved self-esteem, decreased self-consciousness, and improved self-image. In other words, the benefits of weight loss surgery can include feeling better, looking better, living longer, and feeling more comfortable in your own body, which is something everybody should get to experience.
Different Types of Weight Loss Surgery in Mexico
As mentioned, weight loss surgery encompasses a number of different types of bariatric surgery that can aid with your weight loss goals, and they are all unique in terms of the procedures, success rates, amount of weight loss to expect, and other benefits. Knowing the different procedures is the first step in choosing the right option for your own individual needs, goals, and circumstances, so let's go over what the different weight loss surgery options in Mexico are:
Gastric Bypass Surgery in Mexico
This is one of the most common types of weight loss surgery, and the procedure involves dividing the stomach into a smaller upper section and a larger lower section, and then dividing the small intestine and connecting it to the stomach's smaller upper pouch. The procedure promotes weight loss by restricting the amount of food you can consume at one time, potentially limiting hunger, and by reducing the number of calories and nutrients that are absorbed by the small intestine.
The result is rapid weight loss, and most people see a 60 to 85 percent reduction in excess body weight within 12 to 18 months of surgery. This procedure is highly effective, it can reduce heartburn, and it can result in blood glucose levels returning to normal. Because the procedure drastically reduces food intake, most healthcare practitioners recommend daily vitamin and mineral supplements to ensure adequate nutrition.
Gastric Sleeve Surgery in Mexico
The gastric sleeve procedure has been gaining in popularity ever since the major insurance companies started providing coverage for it back in 2010. This procedure is similar to a gastric bypass in that it results in permanent changes to the size and shape of the stomach. But unlike a gastric bypass, the purpose of gastric sleeve is to reduce the size of the stomach by surgically removing 60 to 80 percent of it and reshaping what's left into a small pouch.
Patients who have undergone this surgery typically lose 50 to 80 percent of their excess body weight within a year of the surgery, making it a very fast and effective choice. Like gastric bypass, this procedure may result in reduced hunger, and it also works by restricting the amount of food you can eat at a time. A lifelong vitamin and mineral regimen is also recommended after this surgery to reduce deficiencies.
Duodenal Switch Surgery in Mexico
The duodenal switch takes principles from the gastric bypass and the gastric sleeve surgeries and combines them into a single successful surgery. Although the basic structure of the stomach remains the same after surgery, the most stretchable part of the stomach is removed (about 70 to 80 percent of the entire stomach), which limits the amount of food you can consume.
At the same time, the upper portion of the small intestine is rerouted, and this encourages weight loss through decreased nutrient and calorie absorption. Duodenal switch is a highly effective weight loss surgery, it has one of the best success rates for long-term weight loss, and you can expect to lose between 75 and 90 percent of your excess body weight within 18 months.
Important things to note about the duodenal switch procedure are that it demands adherence to a strict diet, and there's a higher risk for malnutrition after the surgery, which makes nutritional coaching and a vitamin and supplement regimen very important.
Gastric Lap Band Surgery in Mexico
Gastric lap band surgery was very popular after it was introduced in the early 1990s, but it has become less common since then because there are more minor complications and risks associated with it versus other types of bariatric surgery. The procedure involves implanting a band around the top portion of the stomach so that you can only eat and digest small portions at a time while maintaining a feeling of fullness.
The average weight loss after this procedure is 40 percent of excess body weight in the two years following the surgery. Although lap bands aren't as popular as they once were, they can still be advantageous if you have a body mass index of 40 or higher, you've already tried other weight loss methods, and you're ready to change your lifestyle and eating habits.
It's important to note that lap bands require regular adjustments, and if you choose to have the procedure done in Mexico, you may have to make multiple back-and-forth trips after the surgery. Most bariatric surgeons in Mexico provide free or discounted adjustments with the cost of the procedure, but you will have to travel back to Mexico each time to take advantage of this service, otherwise, you'll have to cover the follow-up costs yourself if you want to use a clinic closer to home in the United States.
How Much Does Weight Loss Surgery in Mexico Cost?
One of the major benefits of weight loss surgery in Mexico is the cost savings. No matter what procedure you choose, you'll save thousands of dollars by traveling to Mexico for more affordable options.
For instance, the average cost of a Roux-en-Y gastric bypass (RYGB) in the United States is $25,000 to $30,000, whereas you can have the same procedure done in Mexico for under $6,000. This results in a cost savings of approximately 76.0%.
Similarly, the average cost of gastric sleeve surgery in Mexico might run you about $4,000, while the same surgery in the United States could cost $20,000.
| | | |
| --- | --- | --- |
| Surgery Costs | Gastric Sleeve | Gastric Bypass |
| Jet Medical Tourism in Mexico | $3,599* | $5,499* |
| United States | $20,000 | $25,000 |
| Canada | $16,000 | $16,000 |
There are many reasons why medical procedures are more affordable in Mexico, including:
Lower salaries and administrative costs
Lower costs for malpractice insurance
Lower equipment costs
Fewer regulations and lower patient costs
Moreover, with the rise in popularity of medical tourism to Mexico, there are also many all-inclusive package deals available that include most of the costs associated with the trip, including the surgery, accommodations, ground transportation, medication, pre-op and post-op tests and lab work, and more.
Bariatric Surgery in Mexico Affords Privacy and Discretion
The decision to get weight loss surgery is a very personal and private one for many people, and this is another reason it's appealing to have the procedure done in Mexico. For one thing, there's no risk of running into somebody you know at the clinic or on the way to and from.
Moreover, Mexico is a common holiday destination, so you can always tell friends, family, co-workers, and employers that you want the time off for a personal or family holiday, rather than having to explain that it's for a medical leave.
Mexico Is a Beautiful and Accessible Medical Tourism Destination
Although it may seem out of the way to travel to Mexico cities including Tijuana, Cancun, Guadalajara, or other medical tourism hot spots, these are very accessible destinations that can be reached by either direct flight or a direct flight and a short ground journey.
Furthermore, most medical tourism destinations are also popular vacations spots because of highlights such as beaches, culture, architecture, natural beauty, and more.
In other words, opting for weight loss surgery in Mexico can be life-changing for more than one reason, and your trip will be just as memorable as the results you achieve.
Ensuring the Highest Quality of Care and Service
When researching clinic and hospital options in Mexico, there are some important features to look for, including highly trained medical staff, board-certified surgeons, great safety records, full-service facilities, Joint Commission International certification, and attentive staff and personnel.
While it may seem overwhelming to research all of this, there are things you can do to make the job easier. One option is to compile a list of potential clinics and request a telephone or Skype correspondence with the surgeons before committing to anything. That way, you can ask questions, check credentials, and get a feel for the people who will be in charge of your medical care.
Another option is to work with an organization that specializes in medical tourism in Mexico, because they'll have a list of clinics with the resources, staff, and track records you're looking for, and will help facilitate the entire process.
Finding Ways to Finance Your Medical Journey
American insurance companies don't typically offer coverage for out-of-country medical procedures, and this can make it difficult to find the money to cover the costs of your weight loss surgery in Mexico. The good news is that there are several options available to people who want to go this route, including the financing options that many clinics provide to patients through independent healthcare and financing companies.
Beyond that, there are also other ways you can come up with the money to cover the surgery, including:
Credit cards
Special medical credit cards
Borrowing from retirement savings
Home equity lines of credit
Personal loans
Peer-to-peer loans
Borrowing from family
Bariatric surgery, including gastric bypass, gastric sleeve, and duodenal switch can all be life-saving medical procedures, and they are guaranteed to be life-changing. Anybody who has struggled with excess weight and obesity knows how difficult it can be to achieve and maintain weight loss goals, and these procedures have helped hundreds of thousands of people to lose weight and keep it off for good.
One problem is that the cost of these surgeries in the United States or Canada can be prohibitive, especially if your insurance doesn't cover them, and that's why so many people these days are exploring weight loss surgery options in Mexico.
With the right clinic or hospital, the right surgeon, and the right support team behind you, weight loss surgery in Mexico may be just the solution you've been looking for to help you lose weight, get healthy, and live the long and active life you deserve.
Find out if you qualify for the Tijuana Mexico Gastric Sleeve by clicking through to our online application form or contact us today to find out more.